In the wake of the COVID-19 pandemic, many employers are allowing staff to work from home. For some, this was a usual occurrence since many companies have been trialing flexible schedules over the last few years anyway. But for some, it's a complete departure from the norm, and a lot to wrap your head around.
As someone who has been working from home for the last six years, here's some advice and tips on what you'll need in order to do so successfully.
The Equipment
In order to work from home, you will need a dedicated space to work. While admittedly I often work from my couch or dining room table despite having an actual office in the basement, a dedicated office space is essential.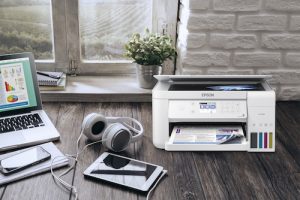 This includes a desk that's spacious enough to accommodate your laptop or desktop computer, papers and other documents, and a printer and/or scanner. In my home office, I have an Epson EcoTank printer which has been a lifesaver. Because it uses ink reservoirs that can last for up to two years per refill versus cartridges, I never have to rush to the store to buy replacement ink. And since owning mine for four years now, I've only ever purchased one a set of replacement bottles, which cost about the same as a replacement cartridge for a premium AIO.
Make sure you have a comfortable and ergonomic chair as well, especially if your job requires that you sit at a computer for several hours per day. Opt for one that allows you to swivel left and right and lean back when necessary. Consider getting a pillow for your back for added support.
A lot of people these days don't have a home phone line which means you might have to rely on your smartphone for calls. If you have an ample plan with unlimited long distance or local calling, you might not need to change anything and can use it to communicate as needed. If not, you might need to sign on to a new plan, at least temporarily, and see if your employer will cover the price difference.
You can also call using Wi-Fi-based services and your home Wi-Fi network, or rely on text-based messaging services for communicating with colleagues and clients, like Slack.
It's a good idea to invest in a good portable Bluetooth speaker that can also work as a speakerphone, and/or a good pair of headphones or wireless earbuds for making hands-free calls or participating in conference calls. Both can also be used for listening to background music, which you might be used to doing at the office.

Alternatively, you might want to consider getting a VoIP service from a company like Ooma for making calls over the Internet.
Depending on your nature of work, a bigger Internet plan might be needed, particularly if you access a lot of bandwidth-intensive websites or have to download or stream large files. Given the current global situation, companies like Rogers and TekSavvy are waiving their overage fees for existing customers. Rogers will be removing data usage caps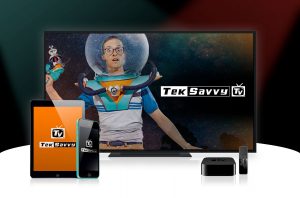 for customers on limited home Internet plans through to May 31 and Teksavvy up to April 5.
Chances are you already have a good laptop or your employer has provided you with one to use while working from home. Make sure your home Wi-Fi network is secure so hackers can't access sensitive work documents and/or programs you are tapping into from there. If you don't have a Wi-Fi network password yet, now is the time to set one up.
Finally, there are a lot of basic items you might take for granted when working from an office that are essential, like a stapler and staples, file folders, pens, pencils, notebooks, a calculator (though you can use the one on your phone), and paper clips. Shops like Staples Canada/The Working and Learning Company are, as of this writing, remaining open to serve customers who are working from home and need to pick up such items. You can also order online, with retailers like Staples offering free delivery during this period of social distancing.
The Mindset Adjustment
Arguably more important than the technology equipment you'll need to get your job done is the adjustment in your mindset. Working from home has a ton of advantages, including few distractions (save for kids who are home from school), the elimination of commute costs, and extra time to work per day.
But it is also tempting to slack off and procrastinate if you aren't someone who is disciplined enough to work on your own, or conversely, to work too much because you lose track of time if you tend to be too focused. To combat this, set a schedule for yourself to wake up a certain time each morning, get dressed, have breakfast, and work. Do not do things like throw in a load of laundry or turn on the television, as they can become more distracting than co-workers. And set a cut-off time for yourself so that you put down the computer by 6 or 7 p.m., for example, and don't pick it up again until the morning.
Don't forget to take a lunch hour along with short breaks throughout the day to get up and stretch, walk around, do some exercises, or go for a walk. I often make extra dinner every night so I have leftovers for lunch the next day and don't have to spend time cooking or going out to buy fast food. A fitness tracker like a Fitbit Versa 2 can be useful in sending you slight vibrating reminders to move as a trigger to get up and walk around a bit.
Keep in mind that working from home can be pretty isolating and lonely. Stay in touch with colleagues, friends and family as best you can by phone, instant messaging, and video chats. While you shouldn't really be going out to socialize now during our time of social distancing, you can connect with people virtually in whatever ways you can.
Finally, don't panic. While the reason you have to work from home now is frightening, it provides an opportunity to prove to your employer that it can be done effectively.
Many companies have been reluctant to offer work-from-home opportunities despite so many employees lobbying for it, especially those with young children or long commutes. Consider this a trial period that, if successful, could lead to a more flexible work schedule once this pandemic is over and we return to normal life.