Apps aren't just for play. There are many apps that are useful specifically for business purposes.

Back in 2016, I covered several useful apps for productivity in the office, of which all are still very much used, and continue to be popular, today, like Slack, Trello, and DropBox.
Here, I'll look at some additional apps that can help in four key business categories: project management, communication, general productivity, and transactions.
Project Management
Trello remains a great option for project management, allowing businesses to create virtual boards for managing different projects in various categories. Team members view the boards that apply to them, or cards on boards that are shared with them, collaborate on ideas, share files, and more. It's a great way to manage an entire project workflow from start to finish. It works with most mobile browsers as well as mobile devices via apps for iOS, Android, Kindle Fire.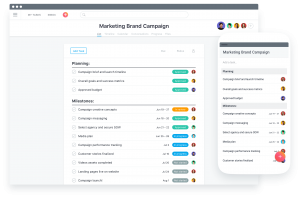 But another option is gaining steam called Asana, which works in a similar fashion, except with projects grouped by teams, with each person being able to see their own tasks easily, at a glance. Projects shift based on how you classify the status, from "working on it" for example to "ready for approval." You can also set deadlines, comment on assignments with team members, and see the status of your projects, such as whether you're on track or at risk of falling behind. A standard business plan is US$25/mo., ideal for those with multiple teams, or start with the Premium plan, which is US$10.99/mo.
Communications
The cloud-based Slack software, an acronym for Searchable Log of All Conversation and Knowledge, remains the de facto standard when it comes to communications among business team, especially those that have multiple offices where people work together remotely. The app, available for Mac, Windows, Linux, iOS, and Android, keeps inter-company communications in a controlled environment versus using a combination of e-mail, text or instant messages, social media, or other programs. Everyone can communicate with one another, individually or in group conversations, from both desktop computers and mobile devices. There's less distraction, better collaboration, and thus improved productivity. When we first wrote about Slack in 2016, the company was valued at about US$2.8 billion. As at June 2019, after filing for its direct public offering (DPO), Slack was valued at more than US$20 billion.
General Productivity
Zoho One is an operating system for businesses that is designed to help in every aspect, from sales and marketing to finance and human resources. Its latest offering is an app called Orchestly, which helps customers create, manage, and optimize business processes using drag-and-drop. The software offers 45 different applications and built-in services including AI, business intelligence, messaging, and search. For example, there's the PhoneBridge telephony platform, allowing customers to make calls from Zoho apps, and an admin panel that provides reports on things like user management, sign-in activity, app usage, and account security.
The Orchestly app, meanwhile, allows for the automation of workflows like purchase approvals, content publishing, asset management, and onboarding a new employee. Zoho One is $30 per employee or $75 per user.
Transactions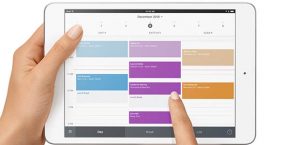 Square offers devices that make it easy for anyone to accept credit card or mobile payments for small businesses, whether it's at an event, pop-up shop, home-based business, or other location. But it also has a useful app called Square Appointments that service-based businesses can use to help with booking and scheduling. Within the app, they can set automatic text and e-mail reminders while customers can also go online to reschedule their own appointments if necessary. The app is free for customers or sole proprietors to use and businesses can enjoy a 30-day free trial to manage multiple calendars before signing on. A plan for 2-5 employees is $60/mo. and for 6-10 employees is $110/mo.