Retailers and customers have been reporting shortages of essential products like toilet paper, flour, yeast, and detergent during the height of this pandemic. Items like hand sanitizer, meanwhile, are being sold at a premium while that stick of butter you swear was $3.99 two months ago is now suspiciously $4.49.
It's no secret that demand has skyrocketed for certain household items (Walmart reports the latest cycle sees hair dye flying off the shelves) while some retailers have taken advantage of supply and demand and are selling things like protective face masks at a premium. Meanwhile, even Amazon is reporting slower than usual shipments as they focus on prioritizing the delivery of essentials over the usual orders of video games and yoga pants. But what about tech?
What Tech Are People Buying?
Coresight Research conducted a poll in March that found that 16.2% of consumers are expected to buy electronics and appliances online throughout this pandemic, though it didn't specify what exactly. Thirty-one per cent were expected to buy books, movies, music, and streaming service subscriptions as well.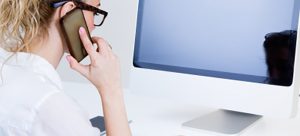 Products like laptop computers and tablets are likely on the rise as families look to equip their kids with the right tools to complete their distance learning tasks from home, as well as set themselves up for working from home. Along with that are peripherals like a mouse, keyboard, and stylus. Items like ink and toner are also seeing an uptick in orders, notes one Staples store manager in Toronto.
Given that meetings are now being conducted via video chat, many people are also looking for webcams and larger monitors to connect at home. And for those who didn't have a home office set-up yet, desks and office chairs are being purchased as well as families frantically use their "free" time to put together furniture and remodel the basement or kids' rooms to create dedicated workspaces.
Beyond tech that's needed for work, entertainment seems to be at the top of the list as well. Forbes published an article on April 21 called "This Is Why It's Almost Impossible To Buy A Nintendo Switch Right Now" that discussed how people flocked to online stores in droves to buy the already in-demand console once they realized they'd be at home for a while, leading to dwindling supply and increased pricing. (The article also discusses how purchasing bots are buying up stock for online resellers, but that's a whole other story.)
Is Pricing Going Up?
Has pricing crept up on these "essential" tech items in the wake of the pandemic? There's some anecdotal evidence that suggests it has on items like laptops, tablets, and other computing gear. But these items might have already seen fluctuating pricing based on demand, time of year, supply, and other factors anyway.
In an interview with PCGamer, Asus said that "…there won't be any price effect because of COVID-19 not for the better or the worse."
But some speculate that as the pricing of parts increase, manufacturers may end up charging more for newer models of laptops, tablets, and other devices going forward in order to maintain their profit margins. Already, commentary in online forums suggests price increases on things like RAM and SSDs. But some refute the claims, saying pricing for these items is generally unstable anyway so there's no way to determine if it's COVID-19 that's impacting the change or just general price fluctuations that would have happened regardless.
How Are Products Getting To Customers?
No matter the price, another issue customers face is actually getting the products. Retailers like Best Buy, Staples, Walmart, and of course Amazon, are trying and keep up with not only the increased demand for items like laptops, webcams, and office furniture but also find new ways of getting products to customers like curbside pick-up and home delivery that comply with social distancing rules.
I've personally found great success using services like Staples' curbside pick-up, which had my online order ready in 20 minutes. Indigo also impressed by sending books I ordered much earlier than the anticipated delivery date.
Best Buy is offering store-front pick-up at most stores as well as free shipping for orders over $35. The retailer notes that it will still deliver large items like TVs and exercise equipment for those viewing this situation as an opportunity to update their entertainment system and those looking to shed a few pounds now that they can't go to the gym and are eating (and probably drinking!) more.
Walmart offers home delivery and while it had been offering next day service, its website now indicates that option is "coming back soon," suggesting that the retailer might have had a tough time keeping up with the growing demand for deliveries. Physical stores, of course, continue to remain open to sell groceries and other essentials.
Canada Computers advertises curbside pickup at its Ontario stores as well as store-front pick-up and home delivery. And many other retailers, large and small, have followed suit.
Bottom line
Without a deep analysis of average retail prices pre-pandemic and average prices today, it's hard to tell if pricing has gone up on tech gear. And keep in mind that the pandemic really began to ramp up in February and March of this year, right after the busy holiday and post-holiday shopping season when pricing had already been heavily discounted. Retail prices typically rise back up around February and March anyway, so any noticeable price increases might actually just be products returning to their regular pre-holiday season pricing.
Will we see certain items discounted in light of Mother's Day, the next big holiday coming up, even if we're still practicing social distancing by that time? We'll have to wait and see.
For now, regardless of price, items like laptops, desktops, office furniture, printer ink, webcams, and streaming TV subscriptions, will probably show a slight uptick in sales for the first quarter of 2020 once all the sales figures are tallied up. As we power through this pandemic, people are buying far more than toilet paper, hand sanitizer, yeast, and hair dye. Tech is on the mind, too.