In late June, Apple held its annual Worldwide Developer's Conference (WWDC) and, for the first time, presented it virtually. But like every year, there was a long list of innovations announced, from new products to software for all of the company's devices, including MacBook computers, iPad tablets, iPhone smartphones, Apple Watch smartwatches, and more.
Missed the stream? Here's a synopsis of the key announcements made at the event.
Apple watchOS 7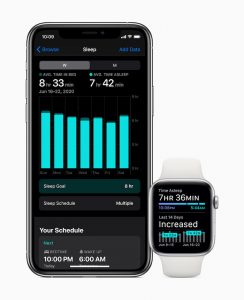 Apple announced the latest software update for its popular Apple Watch smartwatch, and the most significant upgrade is the addition of sleep tracking (finally!) without the need for a third-party app. Apple also added a neat feature called Automatic Handwashing Detection that uses motion sensors, a mic, and on-device machine learning to detect when you're washing your hands and automatically initiate a 20-second countdown timer. Finish too quickly? You'll get a reminder to keep scrubbing. The updated OS also includes shareable watch face configurations, more workout options, including dance, a new hearing health feature, updated on-wrist Maps with cycling directions, and Siri language translation.
Apple iPhone iOS 14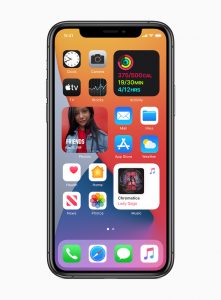 iPhone software is also getting an update, and Apple says this one includes the "biggest update ever" to Home Screen pages. It features redesigned widgets that can be pinned in different sizes on any Home Screen page in a customized look of your choice. There's also new Picture-in-Picture support so you can watch a video or answer a FaceTime call while still doing something in another app. App Clips let you do things like buy a coffee or pay a parking meter within seconds by scanning a code. In Messages, conversations can be pinned for for prioritizing your most important threads. And cycling directions and electric vehicle routing have been added to Maps. On the privacy front, Apple will now be requiring all apps to obtain user permission before tracking. The new features will be compatible with iPhone 6Ss and later and translate to other Apple devices, like iPads and MacBooks, were applicable as well.
Apple iPadOS 14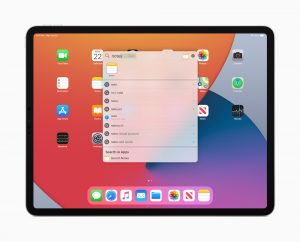 Also in its 14th iteration, new software for the iPad tablet will include a number of upgrades for both the device, on-screen operation, and the Apple Pencil. Like with iOS 14, there will be a new compact design for incoming FaceTime and phone calls, Siri interactions, and Search so you can continue to multitask. New sidebars and toolbars consolidate controls for apps in one place, while new Apple Pencil features include Scribble for iPad, which lets you write in any text field and it will be automatically converted to typed text. There's a new universal search button that can be accessed from anywhere and provides answers and results from a variety of places, from launching an app to answering a question. You'll also see many of the same features you'll see in the iPhone, including cycling Maps and curated Guides, expanded smart home controls in the Control Center, a new Privacy Report for Safari, Headphone Accommodations, the ability to pin Messages, and expanded Siri knowledge.
Apple macOS Big Sur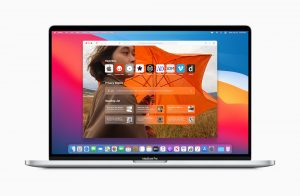 Also featuring the same updated to Messages, Maps, and privacy, the latest macOS, called Big Sur, features additional updates including a new design for the operating system on the whole as well as Safari. At the heart of the new design is easier navigation, with buttons and controls that appear when they are needed and recede when they aren't. Safari has received the biggest update since its 2003 launch, offering a faster experience with better battery life. You can also view more tabs on screen and more easily identify open tabs along with previewing a page by simply hovering over the tab.
Apple tvOS 14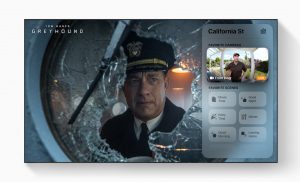 Apple's tvOS now offers access to HomeKit-enabled video cameras and accessories using Siri or Control Center. You can also receive doorbell notifications from compatible smart doorbells on the big screen with live feeds to see who's there. There will also be expanded multi-user capabilities that now include Apple Arcade and other games. This means each person in the household can resume their own game where they left off. Using Control Center, family members can switch among users to see their own game progress, achievements, leaderboards, and friends.
All new software is available for developers via the Apple Developer Program and public betas will launch in July.
Apple Silicon
Additionally, Apple confirmed that it would be transitioning Mac to its custom silicon, which will establish a common architecture across all Apple products, says the company, and make it easier for developers to write and optimize their apps for all Apple products. Developers can easily convert their existing apps to run on Apple silicon and make iOS and iPadOS apps available on the Mac without any modifications.
Apple is offering developers the Universal App Quick Start Program with access to documentation, forums support, beta versions of macOS Big Sur and Xcode 12, and the limited use of a Developer Transition Kit (DTK).
Apple will launch its first Mac with Apple silicon by the end of 2020 and complete its transition over the next two years.
Related:  Apple