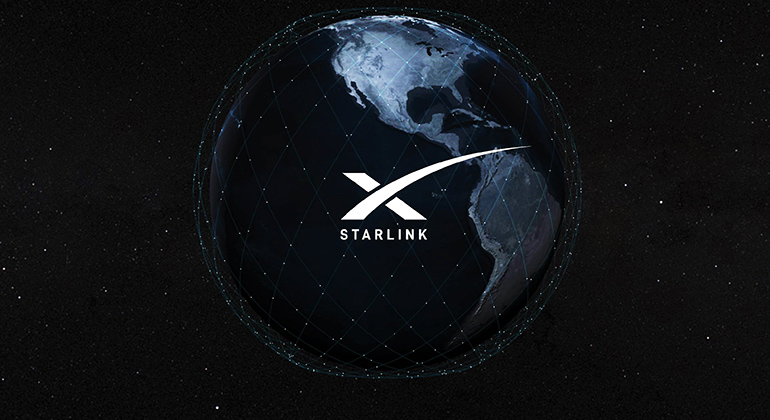 It's not unusual to see Elon Musk have grand ambitions, but his foray into space-based Internet connectivity could be the trigger rural Canada's need for speed.
If you live in a big city, you might be aloof to what's been going on for the last 25 years in rural communities, where Internet speeds are often a mere trickle of dense urban locales. The federal government highlighted this in a 2017 report that found only 37 percent of rural households had access to 50/10 Mbps (50Mbps download speed, 10Mbps upload), compared to 97 percent of urban homes. It's even worse for Indigenous communities, where only 24 percent have that kind of access.
Despite the grim figures, the government found 84 percent of Canadian households have services available offering 50/10 Mbps speeds, except the goal is to bring that number up to 90 percent in 2021, 95 percent in 2026 and 100 percent by 2030. In 10 years, 50/10 Mbps may very well be considered a snail's pace compared to what urban dwellers will be used to at that time.
Though he didn't address these specific goal timelines, Musk looks to be thinking of an altogether different solution through Starlink, his own satellite-based Internet provider. Using the myriad satellites his SpaceX firm has launched to date, the idea is to start offering service to Canada and the Northern United States as early as 2020, but certainly in 2021, with global aspirations beyond North America.
There is some red tape involved that bears noting. As was first reported in the Globe and Mail, SpaceX, Musk's space exploration firm, applied for a Basic International Telecommunications Services (BITS) licence with the Canadian Radio-television and Telecommunications Commission (CRTC).
This is a special licence necessary for any company that wants to offer telecommunications services and traffic between Canada and other countries. While the application is from SpaceX, Starlink is the brand name for the services consumers may soon be able to sign up for. Anyone can sign up for the beta test now.
Technically speaking, the BITS licence is also far-reaching in that it can open the door to allow Starlink to also become a wireless carrier and present prospective customers with smartphone plans. However, the application doesn't mention that, and is focusing only on high-speed Internet delivered from low-orbit satellites.
Having already shaken up the automotive industry with Tesla, Musk seems to be taking aim at the largest Canadian ISPs who have left rural residents in the lurch. Calling Canada a "major priority" on Twitter, the billionaire SpaceX founder is setting expectations for some sort of reckoning in the country's marketplace.
The CRTC called out for public comment regarding the application, receiving over 1,800 responses, with a majority supporting the move. There are, however, some technical hurdles SpaceX will have to cross with regulators as well. An op-ed in SpaceQ suggests that the BITS licence isn't the crucial one the company needs, but rather a satellite spectrum licence from Innovation, Science and Economic Development Canada (ISED).
It's also unclear how expensive this will be for SpaceX to deploy when the market it is targeting is a small percentage of the population. The focus has been on rural users, though there doesn't seem to be anything to stop Starlink from offering the same services to urban customers, too. The only question is whether it would be worth it when fibre optic infrastructure continues to grow in major municipalities.
Starlink does intend to be competitive on speed, announcing that it had hit up to 620Mbps in tests with the U.S. government. It may be possible to eventually hit gigabit speeds, though that remains to be seen. Monthly subscription costs are currently estimated to be around $80 USD, but again, that won't be clear until the service launches.
That can only happen when enough satellites have launched into low-orbit (about 550 kilometres above the Earth). Hundreds are already up, yet many more will need to go up to broaden both the reach and speed. If all goes as planned in getting the infrastructure ready, it will be up to regulators to make the final call in allowing Starlink to offer its service to Canadians looking for an alternative to receive faster Internet.