By now, you have probably heard about Google Stadia. And if you are a casual gamer, or a gamer who's interested in expanding your horizons and trying something new, you might have your eye on the service. But what exactly is it and how does it work?
What is Google Stadia?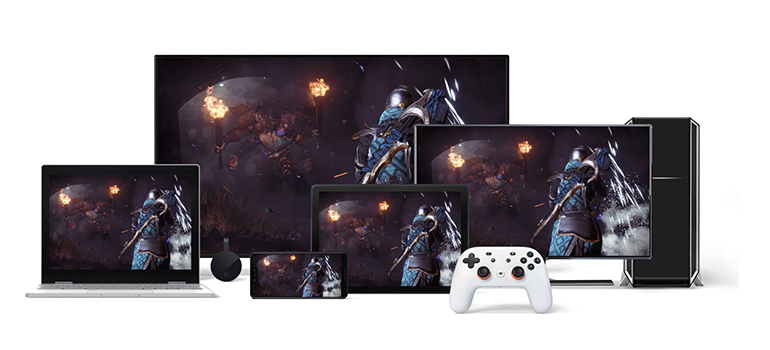 Google Stadia is a cloud gaming service that was developed and launched by Google in November 2019. The service has two main drivers: the premium video quality that includes up to 4K resolution at 60 frames-per-second (fps) for fast-moving action and scenes, along with support for HDR (High Dynamic Range), and the fact that it uses streaming. Because of this, you won't have to wait for a game to download or install – you can start playing right away.
Stadia's biggest competitors are Sony's PlayStation Now, Nvidia's GeForce Now, and Microsoft's Project xCloud.
The name Stadia, it's worth noting, is the Latin plural of "stadium," which is sort of what the service personifies: a large virtual stadium where a group of players from around the world can connect to stream and play together, or even just sit back and act as spectators.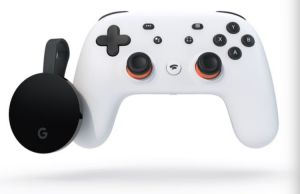 You can access Google Stadia gaming through the Google Chrome web browser, Google Pixel smartphones, select Samsung Galaxy, OnePlus, Razer, And Asus smartphones, Chrome OS-based tablets, and Chromecast to "cast" the gaming content to your big screen TV. While you can download the Stadia app on an iPhone or iPad, you can't play Stadia games on one. The iOS app can, however, be used to manage Stadia on other devices. There are plans to integrate Stadia with YouTube as well. All you need is an Internet connection and support for Google Chrome on the device on which you want to play, whether that's a phone, laptop, desktop, tablet, or even TV as well as a Stadia controller.
You can log into the basic service for free, but if you want to play anything, you have to buy the game. There is a monthly subscription option which affords the aforementioned higher resolution quality, surround sound, and a limited number of games each month, with free games offered as well as discounts and promotions. In Canada, it currently runs for $12/mo. after a one-month free trial and you can cancel at any time. Otherwise, you can buy games as desired and play online with others, in either tier. Pricing for games ranges anywhere from $4 all the way up to $120.
Play requires a proprietary controller that's made by Google and that uses Wi-Fi to connect directly to games running in Google's data centre. Some Xbox or PlayStation DualShock controllers may work as well, depending on which device you're playing.
What Can You Play?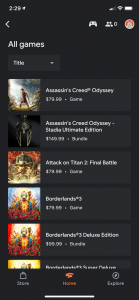 Games truly run the gamut, from popular titles like The Elder Scrolls, Assassin's Creed Odyssey, Final Fantasy XV, and Red Dead Redemption II, to more obscure or less-hyped ones like Football Manager 2020, Spitlings, and Stacks on Stacks on Stacks. There are also family friendly titles like Monopoly, Just Dance 2020, and Monster Boy and the Cursed Kingdom.
How Can You Start?
It's super easy to set up an account. Download the Google Stadia app to your Android mobile device (as noted, you can download it to Apple iOS devices but can't play on them, only manage other devices). Open the app and either sign up for your free trial or select "no thanks" and continue.
Once in, you'll see a list of games for purchase. Pick the one you're interested in and start playing right away. You can also invite friends to download Stadia so you can play together.
You can sign up from the app or visit stadia.google.com from the Google Chrome browser. Tap Try Now on the top right-hand side, and log in using your existing Google credentials. You'll be asked if you have a Stadia Controller bundle, Buddy Pass (Pro members can send these to a friend to give them three months of free Pro access), or Pro Pass. Select No for both (unless you've already invested in one of them!) Then read through the Privacy Policy and accept the terms. Select an Avatar (you can change it any time so pick any of the images if you just want to get started quickly), pick a Stadia Name (this is what will be visible to others so choose wisely; it's recommended to just use letters and numbers), and select your privacy preferences, like who you want to be able to find and connect with you. Sign up for e-mail updates (or not) and then decide if you want to start your free Pro trial.
What Do You Need To Buy?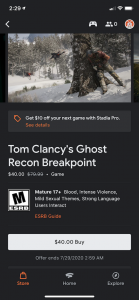 Along with a subscription or a trial, you need to buy the controller, which comes in four color options: black, white, wasabi, and founder's edition for $89 each.
You can also get the Stadia Premiere Edition bundle for $140 in Canada, which includes a controller as well as a Chromecast Ultra so you can view the gaming experience on a big screen TV.
What's New?
The latest news from Google Stadia is the addition of new narrative RPG-adventure games, coming soon, including Windbound, a survival crafting game, which will launch August 28, 2020 and Cris Tales, which will launch November 17. Also recently launched on the service is The Elder Scrolls Online.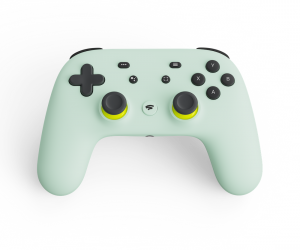 Bottom Line
Google Stadia is a new way to play the games you already love, or discover new ones, on a multitude of devices you're already using every day, like your television, smartphone, tablet, laptop, or desktop computer. And while the games seem expensive, the cost is similar to other consoles and services. And the streaming is appealing since you don't need to wait for downloads and installations.