In the first part of this feature, we covered the tech essentials you need for heading back to school, including a computer, printer, smartphone, and software. But this year, there's a whole other category of gear that students will need. Due to the COVID-19 pandemic, products that will help keep students safe and in good health are essential.
Here are just a few critical things to add to your back-to-school shopping list.
Cleaning & Sterilizing Products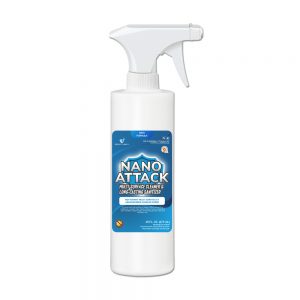 Make sure kids are armed with anti-bacterial wipes, or you can opt for something like Nano Attack Liquid Glass Shield, which claims to clean, sanitize, and rid hard and soft surfaces of germs and bacteria while also leaving a long-lasting nano protective layer behind. It's not a bad idea to put a small bottle of this in your child's backpack or give one to them to keep in their locker and use to spray a desk and chair before sitting, wiping it away with a disposable napkin. It can even be used to sanitize masks, smartphones, keyboards, and computers.
If you have kids and adults in the family who will be out and about all day, you might want to consider something a bit more serious, and environmentally friendlier, than wipes, like the Coral UV 3-in-1 Sterilizer and Dryer, which you can set up at home to sterilize just about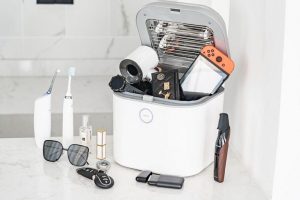 anything. Come home and sanitize everyone's mobile phones, car keys, and other electronics so they're rid of germs and bacteria, and ready for use again. Enter our contest for your chance to win one, valued at $199.
Multiple Reusable Masks
In Ontario, and many other provinces, masks will be mandatory for all students grade 4 and higher. And if kids will be attending in-person school five days a week, they'll need multiple ones among which to rotate that can be washed and re-used.
Nowadays, you can find both cloth and disposable masks just about everywhere. While N95 masks will provide the best protection against the transmission of germs, realistically, kids won't be able to wear one of those all day long. A cloth mask is a more comfortable option.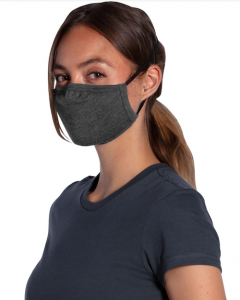 Allmade is offering the Allmask, which is reusable and antimicrobial, and made using a combination of organic cotton and recycled plastic, making them eco-friendly as well. A metal piece sits on the bridge of your nose and can be adjusted for a perfect fit, helping to prevent the annoying foggy eyeglasses issue. The head straps are elastic and the mask itself machine washable. It comes in four colours so you can grab all to rotate among throughout the week. Plus, for every mask sold, the California-based company will donate one medical mask to a healthcare facility in need. Grab a five-pack for US$50 plus shipping. For educators or community parents who want to band together and buy a bunch, there are discounts on orders of 100 or more masks. Note, however, that they come in one size so these are more suitable for high school, college, and university students and adults.
For younger students, check out masks like the BondStreet Non-Medical Kids Reusable Masks + Filter, which you can buy from retailers like Staples. They come in different fun prints kids will love and with an adjustable elastic strap and metal ring at the nose. Made of 70% polyester and 30% cotton, you can hand wash or wash them in the machine on a delicate cycle (air dry only). Pop the included filter into the interior pocket for extra protection if desired.
Hand Sanitizer
There's no shortage of options when it comes to hand sanitizer, which kids should be applying liberally throughout the day. Your best bet is to opt for small pocket-sized bottles that easily fit in a pocket or backpack along with a large one from which you can refill them as needed.
Whichever you choose, make sure to consult the Health Canada webpage that lists which brands and types are authorized for sale in Canada and thus are confirmed to be safe to use.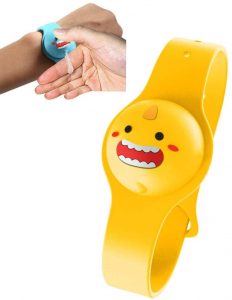 For younger kids, grab cute keychain bottles or carrier holders they can clip to their backpacks or belt loops so it is always at their fingertips to use frequently to ensure they are safe and germ-free all day. You can find just about anything these days, including cute options like this bracelet for kids that dispenses hand sanitizer via a flip cap!
Check out
Back-to-School 2020 Checklist Part 1: Tech You Need