When it comes to tablets, there's no question that the Apple iPad and Samsung Galaxy devices are tops. And sometimes, given the affordable pricing, you could even include Microsoft convertibles like the Surface Go 2 in the "tablet" category as well. But these aren't the be all, end all, of the tablet market.
There are other brands of tablets worth considering, depending on your specific needs. Whether it's a rugged tablet you want for the kids, a super affordable tablet to use exclusively for travel, or a big screen to double as a touch-based remote for your smart home, you don't always have to go with the top three.
What are some of your other options? Here's a look.
ZTE Grand X View 4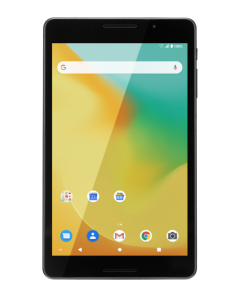 The ZTE Grand X View 4 tablet has a decent 8″ HD screen, 4,630mAh battery that provides up to nine hours of use per charge (eight hours with video and use of the dual speakers and up to 12 hours using headphones), Qualcomm QM215 processor, and a "nearly stock" version of the Android operating system. As noted, it comes equipped with dual speakers and a headphone jack along with Bluetooth 4.2, 32GB on-board storage (expandable to up to 2TB via optional microSD memory cards), and 2GB of memory. It's available through several carriers across Canada, many of which are offering it for free with a 24-month plan and wireless network access, or under $200 outright to use it with just Wi-Fi. In terms of value for dollar, or if you're looking for a secondary tablet to use as a smart home controller or for basic video viewing or web surfing for a child or infrequent user, it might be all you need.
Huawei MediaPad T5 10 Tablet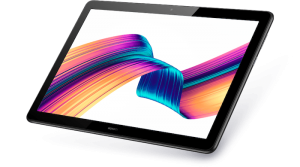 Thin, lightweight, and durable, the Huawei MediaPad T5 10 tablet is worth considering if you're looking for an on-the-go device for work or play that's larger than a smartphone but not an expensive laptop. It has a 10.1″ 1,920 x 1,200 HD 16:9 display and dual speakers with immersive sound through Huawei's Histen audio technology, making it ideal for watching streaming videos. Powered by an octa-core processor and Android 8.0, you can up the storage to 256GB using an optional microSD card, downloading tons of TV shows and movies to watch on-the-go from your favorite streaming services. For those using it for work, there's an Eye-comfort Mode that will reduce the harmful blue light so you can read documents or go over spreadsheets for hours without straining your eyes. If you decide this is the perfect tablet for your kids, there's a dedicated Children's Corner with specially designed applications and that lets you manage what your kids do, what they can access, and how much screen time they get. This tablet, also available through multiple carriers, can be had for $0 with an applicable two-year plan, or is under $400 outright for Wi-Fi use. Fido sells it for $360 but you can find it as low as $180 from retailers like Staples.
Amazon Fire HD 8 Tablet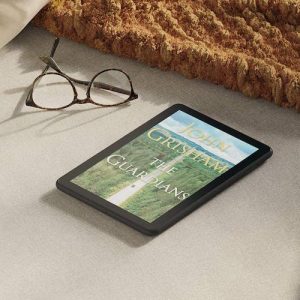 It's easy to forget that among its smart speakers, streaming sticks, and Kindle e-readers, Amazon also makes tablets. And its line of Fire tablets is pretty popular and worth considering as an option. Based on the Android OS, one of the newest models is the Fire HD 8 ($110), 2GHz quad-core processor that's 30% faster than the previous generation version and offers 2GB RAM, 32GB or 64GB storage (expandable up to 1TB), up to 12 hours of battery life, and USB-C charging. As the name implies, it has an 8″ 1,280 x 800 HD screen and comes with free unlimited cloud storage for any photos or other content you capture with the tablet itself. A great option for gaming, it has a dedicated Game Mode that optimizes the experience and silences notifications so you can focus on what you're doing.
Amazon Fire HD 8 Kids Edition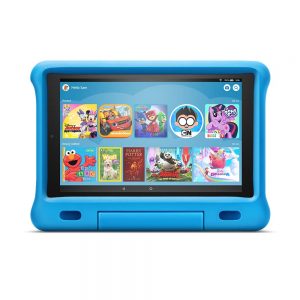 While the Fire HD 8 seems like a great option for kids given its affordable price, you might want to fork over a little more dough for the $180 Kids Edition version, which comes with a kid-proof case that has an adjustable stand, two-year worry-free warranty, and comes with a one-year subscription to Amazon FreeTime Unlimited, with lots of curated content for kids and customizable parental controls and daily activity reports. Ideal for kids aged 4-6 or so, it has an 8″ screen, 32GB storage (expandable up to 1TB), up to 12 hours battery life, and USB-C charging. After the one-year period, you can continue with FreeTime for $4/mo. for Prime members or $6/mo. for others.
Lenovo Tab P11 Pro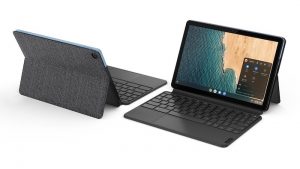 It might not be available in Canada just yet, but this sub-US$500 premium tablet is a worthy contender in the tablet space. Powered by a Snapdragon 730G processor, Lenovo calls it the company's "most powerful and premium consumer Android tablet" to date. It's perfect for basic word processing and e-mails, browsing the web, social media, light gaming, and entertainment. At its heart is the gorgeous OLED 11.5″ 2K (2,560 x 1,600) screen along with a four-speaker JBL system with support for Dolby Atmos immersive audio. The 8,600mAh battery is sure to impress and makes it a perfect travel companion, too. You can pay a bit extra to get an add-on bundle that includes a pen, keyboard, and kickstand. A really cool feature: the built-in selfie camera can automatically blur your background.
More on Tablets