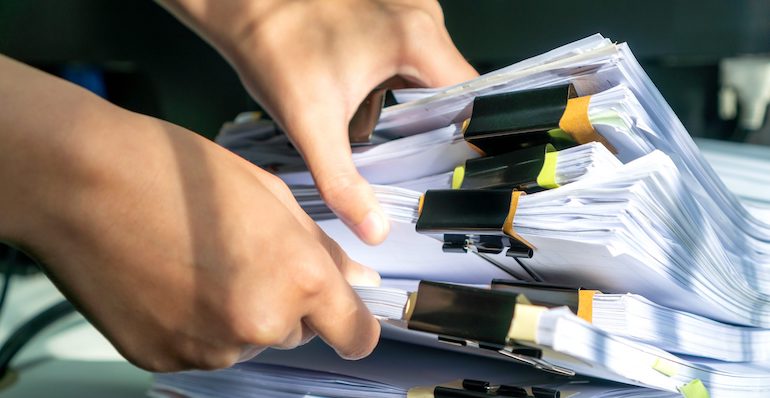 The Ottawa-Carleton District School Board was left with a predicament when it needed to make room for 126 professionals by removing years' worth of documents.
This was the situation in 2014, when the board faced a tight turnaround to digitize 30,000 pages in order to open up the necessary space for the incoming personnel. The only effective way was to purchase and deploy a number of scanners fast enough to do the job, and a software-based solution to manage all those newly-digitized files. Fujitsu and Laserfiche ultimately offered a way out for both needs, respectively.
There was at least some precedent when the board previously scanned meeting minutes and agenda packages in bulk going back to 1998. Soon after, its signed agreements were digitized as well. Metadata made all of these files searchable through an internal database Laserfiche developed for the board.
"It's a real relief to have everything in place because it makes things so much more efficient. There are no lost documents anymore. Everything is searchable and at our fingertips," says Cynthia Donkers, corporate records supervisor at the OCDSB. "These are student files, psychology files, social work files, language files — anything that has to do with the special needs of our students."
The logistics started by bringing in 20 Fujitsu document scanners to process all that paper. Donkers feels that initial scanning project set the foundation for what is now a fully-functioning daily workflow that sees 143 schools scan files for 74,000 students under its Learning Support Services department.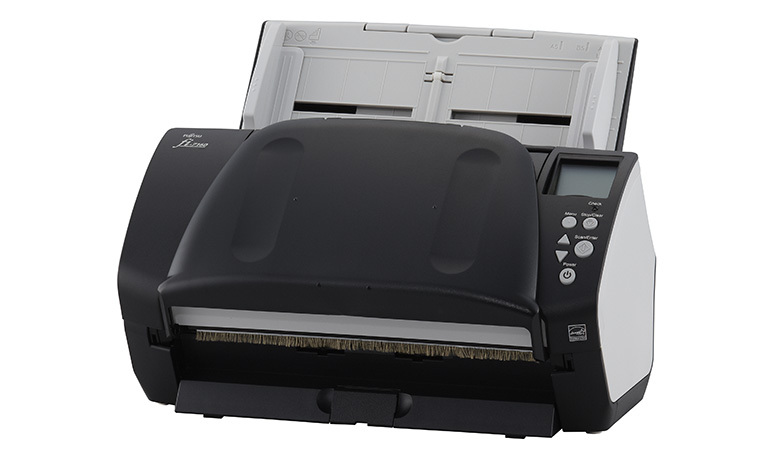 Fujitsu's fi-7160 scanner has been the staff's model of choice because of its speed of 60ppm and how it handles various types of paper. Both schools and school board offices use them to digitize paper documents.
She adds that no one could have imagined how fortunate they would be to have this in the wake of the COVID-19 pandemic. While staff were forced to work from home, and most students doing their classes and work from home, teachers and administrators could remotely access the database of digitized files.
"We used to have to rifle through hard copy files and bring them in from off-site storage, so we really needed a database that staff could refer to a lot more quickly," she says. "Up to the point we finished scanning documents, we had scanned 1.7 million pages into Laserfiche using our Fujitsu scanners."
Serious consideration was given over how to ensure protection and privacy in light of the sensitivity of those files. So, beyond just scanning, staff also had to learn how to use Laserfiche to ensure there were no data leaks. That training extended to practitioners and clinicians who met with students on school grounds. Any documents related to those meetings would be scanned and loaded into the database under heightened privacy.
Laserfiche's access rights already limited availability based on security clearance, keeping eyes-only access to whomever was allowed to actually see certain files.
"It's all very granular in providing people with rights to see documents," says Donkers of the security controls set up in Laserfiche. "Only people who are in Labour Relations have access to the folders within their department. They need to log into Laserfiche, and only through their Windows Authentication can they actually go and see something in the folders within Labour Relations."
The Payroll department saw the benefit and put five Fujitsu scanners to work digitizing older documents, including all printed pages as part of a new workflow. As "word got out", other departments looked to join in.
"We are looking at moving into our HR department next, who want to onboard our employees without the use of paper," she says. "We have put so much into the system, with so many different processes already set up, that when we were required to move forward with more digital content, like electronic forms, for example, we were able to pump them out. I don't know where we'd be without all of that in place."