While waiting until the last minute to grab gifts for Mother's Day might be the usual way of doing things, this year is different because of the pandemic.   Depending on where you live, you might only be able to order online or do curbside pick-up. This requires some planning ahead.
That means not only grabbing a gift ahead of time but finding the perfect one for a mom on your list. Whether it's for your partner, mother, sister, child, or other friend or family member who's a mom, here are some great high-tech suggestions.
Fitbit Luxe Fitness & Wellness Tracker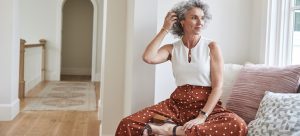 This latest activity tracker from Fitbit, the Fitbit Luxe, is designed specifically with fashion in mind. With the standard band, it still fits like a thin bracelet. But with the upgraded one from modern luxury jewelry brand gorjana, it's a bona fide fashion accessory. Beyond the looks, it does everything you'd expect from a premium fitness tracker, logging activity and steps, sleep, heart rate, breathing rate, heart rate variability, skin temperature variation, and soon oxygen saturation (SpO2), all of which can be viewed on the device's screen and using the intuitive app. It also displays smartphone notifications. But it focuses on wellness as well, through features like stress management and mindfulness exercises. Using the included six-month Fitbit Premium plan, you can access a ton of mindfulness and exercise programs. It runs for about five days per charge and works with both Android and iOS devices. It won't be available with the gorjana bracelet until June, selling for $249.95, but you can pre-order the standard version now for $199.95, and roll the dice that it arrives in time, or at least let mom know she has something special coming soon.
Apple AirTag iPhone Accessory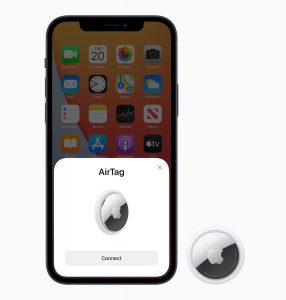 The Apple AirTag is basically Apple's version of the Tile Bluetooth tracker and others like it, but with deeper integration within the Apple Find Me ecosystem. Attach the tag to a valuable item, like a purse, camera strap, gym bag, or keychain, then mom can locate the item if it's lost or misplaced. If it's within Bluetooth range, the tag will audibly ring. If not, mom can see the last known location from her phone within the app, and even get notifications when the item has been located by another Apple device via the crowdsourced ecosystem. Perfect for forgetful or sometimes absent-minded moms, they are super-easy to set-up as well, so non-technical moms will love it. Just hold it up to an iPhone and it will instantly connect. They even work with Siri: mom can just ask Siri where her car keys are and she will be notified of the location. It's available for $39 just in time for Mother's Day. If you think mom might want to use one on multiple devices, or have more than one mom to buy for, get a pack of four for $129. Buy from the Apple website and you can also enjoy free engraving, including both text and emoji.
Kobo Forma eReader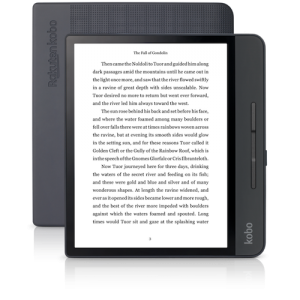 Moms who love to read will appreciate the Kobo Forma digital eReader, which comes with an 8″ glare-free screen that can be held in landscape or portrait mode for a comfortable reading experience. Turn pages by swiping while still getting the look and feel of a physical paperback book. With DropBox support, which is exclusive to this device, moms can easily add their own eBooks and even documents. The ample 8GB of storage means mom can store thousands of books. And with HZO Protection, mom can comfortably read poolside, at the beach, or even while having a bubble bath without worry about damaging the device. Want the chance to win one? Check out our latest contest that will award one lucky winner one of these eReaders, valued at $299.99.
Top Form Design Spintray for Peloton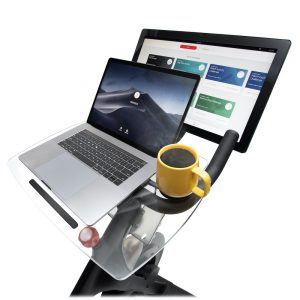 If mom is into fitness and has already treated herself to a Peloton bike, this add-on accessory for it could be a cool gift. The Spintray is designed to hold a laptop, phone, tablet, or book so mom can multitask while she works out. If she isn't actively participating in an exercise program and just looking at beautiful scenery on the Peloton's own screen, she can use her own device to watch the news while she gets in some cardio, make sure she doesn't miss anything important from work, or keep an eye on the napping baby. You can order it online for US$54, but keep in mind that it does not fit the Peloton+ model.
Fujifilm Instax Mini 40 Instant Camera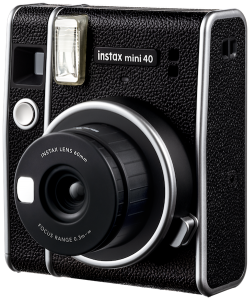 Give mom a chance to harken back to the days of instant photography with the Fujifilm Instax Mini 40 instant camera that employs a modern twist. Mom can take photos and get them printed instantly from the devices itself while enjoying intelligent features like automatic sensing of ambient light, optimized shutter speed and flash output, and a selfie mode. While the camera comes with a pack of the new Instax Mini Contact Sheet instant film that will remind mom of the days of classic film photography, it's a good idea to grab her an extra pack so she can play around with the camera and have fun making lots of prints right away. The camera is $140 and extra Contact Sheets sell for $14 per pack. Availability is set for the end of April, so orders should arrive in time.
Coral UV2 Sanitizer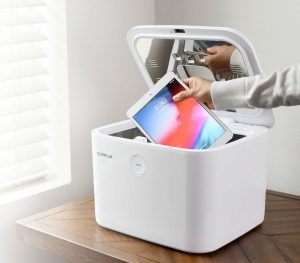 The sanitizer can be used to clean the essential items mom brings with her every day, including her smartphone, face mask, and car keys. Its stainless-steel chamber is big enough to accommodate multiple devices at once, including ones as large as a tablet. It features eco-friendly 12mW LED bulbs versus mercury, which Coral claims offers "six times more sanitizing power than LED competitors." It's simple to use: open it just like a box by lifting the lid on the top, insert your devices, close it, press a button, and it will clean. The unit even has a drying function in case you want to insert wet items, like a water bottle. It's ideal for the kitchen, vanity, bedroom, foyer, or even bookshelf. Pre-order one now for $199 and enter our contest for a chance to win one.
Sonos Roam Portable Bluetooth Speaker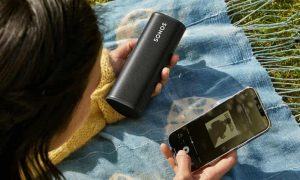 Mom can enjoy her favourite playlists, no matter where she is both inside and outside of the house. With the Sonos Roam, she can extend listening to the backyard, front porch, or even listen while at the park or beach, in the office, or at the cottage. It's designed for outdoor use with a rugged and waterproof housing and can run without power using the rechargeable battery that offers up to 10 hours of play per charge. It goes from Bluetooth to Wi-Fi so once mom gets back home, she can easily switch the music to play back from the closest indoor speaker within her Sonos system. It comes in shadow black or lunar white for US$169.
ZTE Unite IV Mobile Hotspot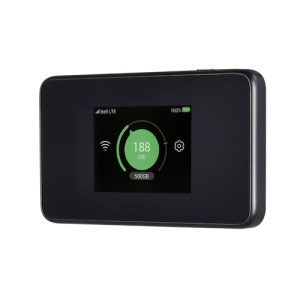 For the work-from-home mom who plans to spend a lot of time working up at the cottage this summer, or who might be preparing to travel a lot again for her job (once it is safe to do so), the ZTE Unite IV mobile hotspot will come in handy. It provides high-speed mobile data while she's roaming virtually anywhere. With up to 800 Mbps of high-speed data, mom can connect up to 16 devices, and connect to the 5GHz and 2.4GHz bands simultaneously. The device runs on a rechargeable battery that can last for up to 12 days per charge in standby and supports quick charging when mom needs it in a pinch. It has a 2.4-inch colour screen for easy operation.