Among the many choices out there for wireless earbuds, the price range itself can confound the most eager shopper when it is time to one pick among them all. Can products be comparable when the price is like four or five times greater? Is a similar quality available at a fraction of the cost of other choices?
Here's two cents' worth: When it comes to a Dime, the answer is yes.
Dime is the lower-cost choice among the wireless earbuds (and wired headphones) offered by Skullcandy. It is the most basic in terms of features and add-ons available. But the main thing is it sounds good. Really good for the price. (They look pretty good, too, what with four colour choices.)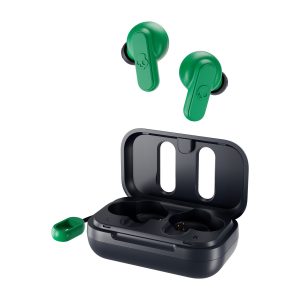 Less than two by three inches in size, the plastic Dime earbud case is easy to carry in a pocket or purse, and it can be tethered to your keychain or shoulder strap with an included lanyard. The case and buds come in True Black, Dark Blue/Green, Light Grey/Blue and Chill Grey.
Flipping open the magnetized cover reveals the two earbuds sitting snugly in their respective charging chambers; Dime offers about 3.5 hours of listening time in the charged earbuds. The case, when fully charged, holds another nine hours or so it can transfer over; that's about 12 hours of total battery time. (Be careful with the plastic charger case when you are wearing the buds. Openings in the case will leave recharge contact points somewhat exposed; protect them from water.)
Of course, there's control over volume, music tracks and phone calls from a button on either earbud (there is no app).
Each earbud also has a tiny microphone for phone or dictation uses, and you can go into 'solo' mode with one earbud playing music and the other delivering the sound of your phone calls.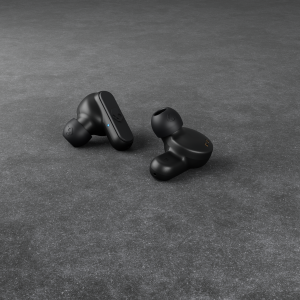 Either way, Skullcandy describes its inexpensive Dime True Wireless Earbuds as having a "noise isolating fit." That's somewhat true of any earphone that fills up your ear canal, as external sounds are physically muted or muffled to a certain extent, but these earbuds do not have active noise cancellation.
Not that that is a problem in most listening situations. The ambient sounds near my place, mostly traffic (that is, loud motorcycles) whizzing along the Gardiner Expressway, was still noticeable, but not objectionable as I listened to different (yet personally favourite) recordings.
The jazz compilation from Wynton Marsalis called Standards & Ballads features the great trumpeter, his jazz combo, and a full orchestra preforming some of the best-known tunes of the last half century or so.
The Dime earbuds reproduce the bright, brassy trumpet sound Marsalis is known for very well, and they deliver the lush orchestral backing with a soft, subtle presence. There's no instrumentation that sounds overly processed or too much "in the front" of the mix; all sounds are distinct, yet blended and delivered well through these inexpensive earbuds.
Listening then to a live recording, I could clearly hear the unpolished energy of the Record Plant album made by the legendary Ry Cooder many years ago.
The rootsy, finger-pickin' good, folk-blues-rock songs feature Cooder's acoustic and electric guitar wizardry, placed front and centre of a backing ensemble with drums, bass, vocalists and more.
The clean lead lines, be they from acoustic or electric guitar, stand out well against a multilayered sound, captured live in front of an audibly appreciative audience. Even as Cooder's guitar soars, one can clearly hear the deepest voice imaginable from one of the guys in the backing chorus. You can feel the bassy vibrations from down in his throat right through the tiny earbuds.
Tiny, as in the driver diameter is only 6 mm. The buds' frequency response is standard, 20Hz to 20KHz, but it all adds up to a big sound, particularly when compared to the small price.
Dime uses Bluetooth 5, and I found the pairing process (both the pairing of the two earbuds together, and then the pairing of buds to a smartphone (Android OS in this case) was so easy, I thought it didn't take at first. But it did, on the very first try.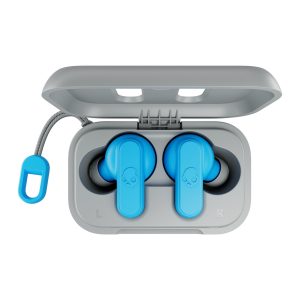 Each earbud has a tiny button on its arm; successive presses on one or the other will control certain features and functions: volume up and down, music track forward or back, answer phone, call voice assistant, etc. That is to be expected with wireless earbuds these days; it's a handy feature when it works well. I found that trying to remember all the button punch codes, and trying to push the right button with the bud still in my ear, was a challenge when just starting to use the buds.
The fit, by the way, is good – three different rubber liners or ear gels are included with the buds to match almost any ear canal and comfort level. Also included in the Dime is a short USB charging cable, and a printed user guide.
That's comparable to what you'd get with most earbuds, but for the price, the sound compares better than other choices.
Retailers in Canada, including Skullcandy.ca, itself, as well as Amazon.ca, Walmart, Best Buy or Staples, have the buds for $39.99.
Enter our contest and Win One of Five Skullcandy's Newest Dime True Wireless Earbuds
# # #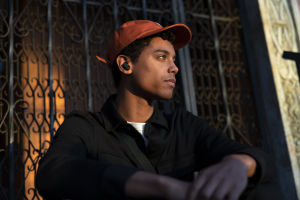 -30-