Graduation day is quickly approaching in June, both for high schoolers and college graduates. With many provinces still in lockdown or with large gatherings restricted, there won't be any huge celebrations to mark the milestone. So, getting the special graduate in your life a meaningful gift will be all the more important to help put a smile on their face and make up for the fact that they can't see – and hug – all the ones who want to wish them well.
For the new generation, high-tech gifts that will come in handy as they enter the next chapter of their lives will be most appreciated. Here are some ideas.
Apple AirTag Bluetooth Tracker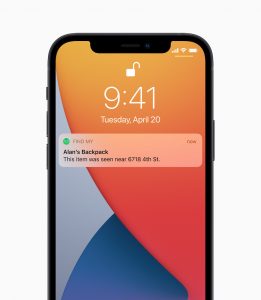 If they own an iPhone, an Apple AirTag is a perfect gift. They can secure it to something valuable, like their backpack (if they're moving on to attend college) or purse or briefcase if they're finally entering the working world. These connect to Apple's Find Me network of users so even if the tag is not within Bluetooth range of their phone to ring when they misplace it, they can pinpoint the location. What's great is that if another person finds your tag, they can use their iPhone (or any NFC-enabled device) to pull up a webpage with your contact details to let you know they have it and where you can get it back. It's a great gift for a student who will be traveling from one campus to another, commuting to school, or leaving their valuables unattended in a student centre or dorm. Grab one for $39 or a four-pack for $129.
Satechi USB-C Watch AirPods Charger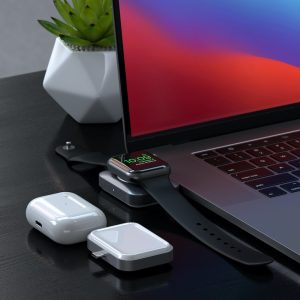 For the recent graduate who owns an iPhone, Apple Watch, and/or pair of AirPods true wireless earbuds, the dual-sided Satechi USB-C Watch AirPods Charger is perfect for their desk at home or in the dorm. It can wirelessly charge both the Apple Watch and AirPods simultaneously, all in a neat set-up that won't take up too much room on the desk. It plugs right into a USB-C port, such as one on your MacBook, and is made of aluminum to match Apple's own devices. It's small enough to pop in your bag and bring with you when studying at the family cottage or traveling abroad. Grab it for just over $50 with the Canadian conversion, at $69.95.
Stormtech Nano-Tech Face Mask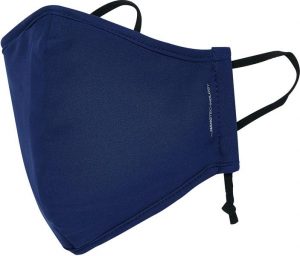 If they're going to be out and about following graduation, they should have some good quality face masks. The Stormtech Nano-Tech Face Masks from the Canadian company feature microscopic Nano-tech filtration that the company says helps block pathogens but won't irritate your skin. They come in one size and three colour options (black, blue, or white) for $45 for a pack of five so the recent grad have one for every day of the work (or school) week.
Skullcandy Dimes Wireless Earbuds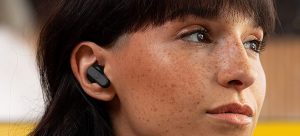 If they haven't yet invested in a good pair of true wireless earbuds, the $40 Skullcandy Dimes  are a great first option. Available in true black, dark blue/green, chill grey, or light grey/blue, they run for up to 12 hours per charge using the included case (3.5 hours of listening plus two extra charges), which is long enough for a full day of school, commuting back and forth to work, workouts at the gym, and more. They offer a secure and noise isolating fit and are IPX4 sweat and water resistant. Just want to wear them for taking calls on the go? You can wear a single bud and use it solo as well. They have mic, call, track, and volume controls right on the buds so you can keep your phone safely tucked away in your pocket, purse, or backpack. Read Lee's detailed review on Skullcandy Dimes.

Want the chance to win a pair you can try out for yourself or gift to that special grad? Enter our contest.
Instant Pot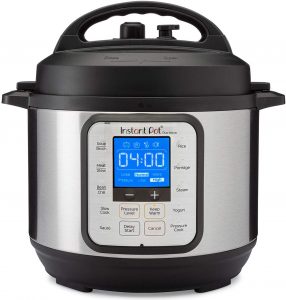 If the student is moving to their own place for the first time (exciting!) chances are they'll be looking for easy meals they can make on their own, potentially for the first time. The Instant Pot is the perfect gift. It's a multicooker that can be used to steam vegetables, cook rice, or make full one-pot meals in the fraction of the time it would take a slow cooker. Parents can even help them create make-ahead meals they can "dump and go," setting and forgetting the Pot while it cooks dinner and they study or get in a nightly workout. Once they're done, the meal will be ready to eat. There are several variations, but my favourite, and the one I own personally, is the 6-quart Ultra 10-in-1, which you can grab for $167 (hint: wait until Amazon Prime Day to almost definitely get it for a reduced price.) If you want one of the newer models, consider the best-selling Duo Nova 7-in-1 in the smaller 3-quart model which is big enough for making meals for one. That model is $100 and also likely to go on sale on Amazon Prime Day.
KaseMe Design MacBook Skin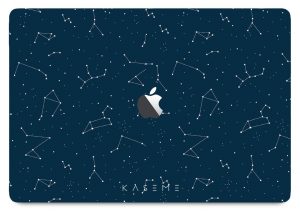 The grad might have already treated themselves to an expensive new MacBook computer, so why not grab them a cool accessory to go with it that can show off their personal style? And you'll be supporting local while you do it with Canadian-based KaseMe, which offers tons of cool skins for making the MacBook your own and expressing your personal style. From purple posy to floral designs, checkered patterns, marble, and more, there's something for everyone. Each skin is $30 and features honeycomb adhesive that doesn't leave residue behind and applies easily without bubbles. Each also has a textured effect to both provide protection for the computer and increase the life of the skin itself. Make sure to check compatibility to make sure the skin will fit on the specific model. Note that at the checkout process, you will also have the option to donate towards the One Tree Planted foundation and Offset Earth, with every dollar donated going towards the planting of one tree. An environmentally conscious grade will not only appreciate the gift but also knowing about the small donation that comes with it.
Check our gift guides for more cool tech gift ideas  AND enter our contests to WIN cool tech prizes for the grad in your life.