Road trips can be a drag – just a boring means to get from Point A to Point B. Or they can be really fun. It's all about how you approach them, as well as what activities you have in mind to keep everyone entertained.
Sure, word games, Punch-Buggy, naps (for everyone but the driver, of course), and Name That Tune are all great ways pass the time, or at least prevent tremendous boredom and an endless stream of "are we there yets?" But there are ways you can use tech to truly enhance the experience, particularly if you're traveling in a regular sedan or minivan and not an expansive RV with plenty of room to roam.
The Perfect Playlist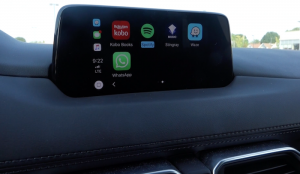 There's nothing like having the perfect playlist for a road trip, including songs that everyone will love and sing along to. This requires an investment of time before the trip to get the playlist organized and downloaded (streaming services like Apple Music and Spotify allow you to download playlists to your device so you can listen offline instead of livestreaming and using cellular data on the road). But it will be worth it. If it isn't a last-minute trip, think ahead and slowly create the playlist over time. Have everyone add songs as they come to mind so by the time you're ready to pack up and leave, there will be hundreds of favourite road trip-friendly songs to play on rotation.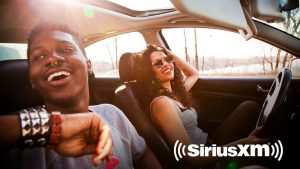 If you don't have the time or knowledge of music (or the desire) to get this done, you can also leverage a subscription to a service like SiriusXM satellite radio to be your effortless, on-the-road DJ. There are so many themed channels of various genres that all you'll need to do is program a few favourites into your vehicle's entertainment system presets then toggle among them as you drive. The great thing about SiriusXM is that you can also listen to talk radio, sports, and other programs once you get tired of music, like Canada Talks, which covers Canadian life, business, economy, politics, entertainment, lifestyle, health, and sports news.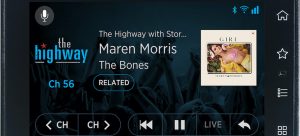 How can you listen to this content? With Sirius, either sign up through the vehicle provider if the service is an option, select the option if you're renting a car and it's available as an add-on, or buy a separate aftermarket receiver, have it installed, then set up your subscription. We're giving away a SiriusXM Platinum Plan Subscription valued at $311 to one lucky winner that includes both streaming and satellite radio. Enter the contest for your chance to win.
For listening to tunes from a streaming service like Apple Music or Spotify, consider installing Apple CarPlay or Android Auto in your vehicle if you don't already have it. I love CarPlay, which I had installed in my vehicle a few years ago, not only for the access to Apple Music but for Waze navigation, an app I deem essential for road trips.
Download Videos
While I'm a firm believer that the front seat passenger's job is to keep the driver entertained, awake, and comfortable, backseat passengers can do as they please provided it's quiet and doesn't distract the driver. This is particularly important when they're kids. Videos can be a lifesaver.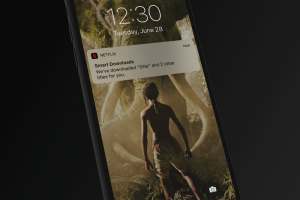 Any time we head out on a road trip, I have my son grab his iPad to download a selection of kid-friendly TV shows and movies from Netflix, Amazon Prime Video, Disney+, and other services to which we subscribe. This ensures he has content to watch on the go without needing a cellular connection. While we only permit screen time for a portion of the drive (we'd rather he use the bulk of it to take in the wonderful scenery!), it's a welcome break for everyone. And it helps the time pass.
If you've clicked in your seatbelts and are backing out of the driveway before realizing you forgot to download, you can always call your wireless provider and increase your data plan for just one month to allow for streaming on the go, then return to your original plan the following month. Or you might want to consider looking into switching to family plans that afford unlimited data (with throttled speeds once you go over.)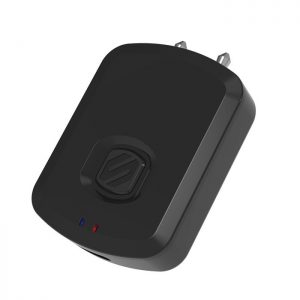 Don't forget headphones so the audio does not disturb the driver. A headphone splitter makes it possible for two people to listen to the same source together. But that only works with wired headphones. If you use wireless, a gadget like the Scosche FlyTunes can accomplish the same audio sharing. I used one during a flight to watch a movie with a friend from an iPad and it worked flawlessly, though there's a slight learning curve to figure out the right sequence of button presses to connect the two headphones at the same time. Note that the source device needs to have a 3.5mm port, which most tablets these days still include.
Have a Car Party
It sounds silly, but you can have a car party, complete with drinks (non-alcoholic), snacks (only ones that are easy for the driver to eat while focusing on the road), and songs.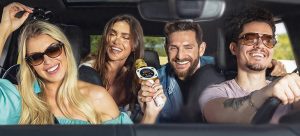 Have you ever seen the popular James Corden sketch called Carpool Karaoke? In it, he drives around with a celebrity musical guest as they conduct their interview on the road, pausing every now and then to sing one of the guest's songs together. The series spawned Carpool Karaoke The Mic by Singing Machine, an on-the-go karaoke mic designed for use in the car, or virtually anywhere.
How does it work? Find an FM station without a signal, tune the FM transmitter on your mic to match the station, connect your mobile device to the mic via Bluetooth (or AUX cable), then start singing. You can stream the audio from basically any music app on your smartphone or tablet. The built-in battery lasts for up to six hours, so everyone can enjoy a singing session and the adults can take turns driving so every traveler gets a chance.
On The Road Again
Road trippers who travel in an RV probably have tons of things set up for entertainment, from beds for napping to a television in the back, computer workstation and mobile hotspot, board games, books, playing cards, snacks, and more. But when you aren't a frequent traveler and you're heading out on the open road in the family car with everyone crouched together in small, uncomfortable seats, there's a limit to what you can do to keep everyone entertained.
Have a plan that includes technology like music and videos as well as analog games, quiet reading (unless you have trouble reading in moving vehicles), naps and rests. Remember, it's never a bad thing to have an hour or two of nothing but quiet, with the radio playing in the background. Don't forget to also take frequent breaks. Even if you aren't hungry or don't have to go to the bathroom, you can still stop every few hours so everyone can stretch their legs and take a break.
Before you know it, you'll be at your destination and the vacation time can commence. Happy and safe travels!