There has been a lot of chatter recently about meal delivery kits, which appear to be a Godsend for busy families and professionals, as well as those who aren't proficient cooks. From HelloFresh to Chef's Plate, there are tons of services delivering in Canada, including ones that are national as well as smaller local, regional players. Most have a variety of options based on how many people are in your family, how many days per week you want meals, and even special dietary restrictions. But are they worth it?
Why would you want a meal delivery kit?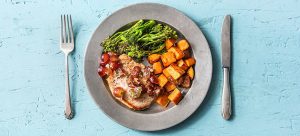 Before delving into the answer to that question, you need to ask yourself why you would want a meal delivery kit. The most obvious answer is to save time. While they aren't typically less money than a typical trip to the grocery store for similarly high-quality ingredients, they can save you time. In some cases, it's in terms of meal prep. In others, it's just the elimination of a trip to the grocery store.
The best reason to sign up for meal kit delivery is to get yourself out of the dinner rut where you're either eating the same thing over and over, spending far too much time trying to decide what to eat or cook, or resorting to fast food delivery when you can't decide or haven't yet gone to the grocery store.
Families with picky eaters, those who have kids in sports, or busy professionals can all benefit from meal kit delivery.
What should your expectations be?
While many people believe that meal kits come fully prepared for you to pop in the oven, this isn't the case for most of them. Meal kits usually include portioned ingredients, some pre-prepped, some you still have to chop or mix yourself, along with a detailed recipe card with instructions. They usually take anywhere from 30 minutes to an hour to complete, which is about how long it might take you to make a usual dinner. The more you get familiar with the recipe cards and service, however, you might be able to shave some time from the equation. For example, some meal kit recipe cards tell you exactly what you need to get from your pantry staples (e.g. salt, pepper, butter) and what bowls and utensils you'll need (e.g. mixing bowl, cutting board, baking sheet). If you get these ready ahead of time, it helps speed up the process.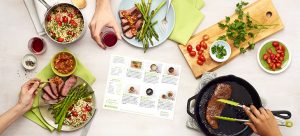 You can expect to receive high quality ingredients and lots of packaging that will need to be thrown out or recycled as well as reusable ice packs. They come in bags or boxes so make sure there's enough room to store them in the refrigerator. Most recipes tend to be amazing – you might even want to keep the cards for later. But there's always the odd dud.
Most places have various plans so you can start with two meals per week, for example, and adjust as needed, even skipping weeks if desired. And some let you select or omit ingredients based on dietary restrictions. Some even have special meal plans that are vegetarian or vegan, for example. Most offer free trials or discounts on your first order, so if you manage things correctly, you can try all of them, cancel before the following week, then sit down with the family to discuss which one you like best and want to stick with going forward. The important thing is to make sure you keep on top of the account to avoid having a weekly delivery sent, and charged to your credit card, when you'll be away on vacation, for example.
They all come with sufficient insulation to ensure that items are kept fresh and, if needed, cold, with ingredients designed to stay fresh for up to a week. With each, you can cancel the subscription at any time, or skip weeks if needed. Bottom line: most services are similar in how they operate. Given the variety of promotions, it's not a bad idea to try each one out for a week, put the subscription on hold, then make your final decision.
Looking for help on where to start? Here are details about 4 popular meal kit delivery services in Canada.
Hello Fresh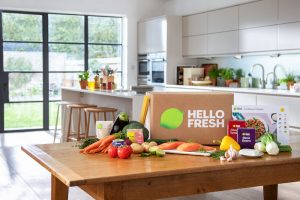 Hello Fresh offers pre-portioned ingredients and recipes delivered weekly for 2 or 4 people and three or four times per week at a standard price of $9.69 per serving with $9.99 shipping, though there are promotions all the time for big savings, including free first weeks and shipping to get you started. There are options like Quick Prep meals that can presumably be prepped and cooked in 20 minutes as well as Family Friendly meals that are good for large families, or small families with next-day leftovers. In many cases, you can substitute turkey or chicken for red meat or select vegetarian alternatives. Meal options change weekly so there's always something fresh and exciting from which to choose. In addition to the meals, there are also add-ons you can opt for if desired, like garlic toast or an appetizer or dessert.
Good Food
Like the others, GoodFood offers plenty of promotions all the time, so chances are you'll find a way to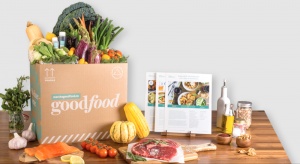 save on your first basket to get started. You get fresh ingredients and recipes each week for unique dishes, including breakfast, lunch, and dinner. The options range from breakfast that can be prepared in a minute to two-course dinners for special nights in. You can opt for easy prep, classic, family, vegetarian, or Clean15 plans. Pricing is typically about $10.88 per portion. It's a bit more expensive than others, but if you're looking for assistance for other meals like breakfast, or even for freshly made smoothies, it's a good option with plenty of selection.
Chef's Plate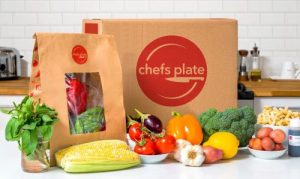 Chef's Plate delivers fresh ingredients for recipes from its weekly menu for a typical price of about $9.99 per portion with free shipping. Though, like with the other meal delivery services, there are always promotions to enjoy savings, particular on the first set of boxes. You can choose from meat and vegetable, family friendly, or vegetarian plans. Chef's Plate promises to use less packaging than the other services. Each recipe also comes with a recipe card, as with the others. Each week sees a new rotation of 21 different recipes from which to choose.
LiveFit Canada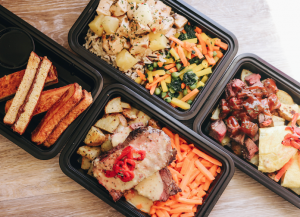 One of the lesser known meal kit delivery options, LiveFit is, as the name implies, designed for those who are particularly conscious about what they eat and are following a specific type of diet or eliminating certain food, like dairy or carbs. The focus is on weight loss (high protein, low-calorie meals), muscle gain (high protein and calories), keto diet (high fat, low carb), fat burner (low carb, nutrient-rich), vegan (fully plant-based), vegetarian, gluten-free, and even meals and juices for cleansing. But there's another key difference: the meals, which start at $8 per portion, come ready-made, prepared by chefs for you to simply heat and serve. For the health-conscious person who is trying to stick to a diet and having trouble coming up with ideas or doing their own meal planning, this is an option worth considering. A nice touch: during the COVID-19 pandemic, Live Fit offers discounted rates for households with eligible first responders, including police officers, firefighters, paramedics, and select healthcare and long-term care providers and support staff. Verifiable documentation must be provided.
Bottom line
With so many promotions being offered all the time, you'd be hard-pressed not to find a deal on any of these meal kit delivery services for your first week. Yes, you will need to provide your credit card number and authorize recurring fees in order to get started. But if you set up calendar reminders to cancel or pause the subscription, it's a great idea to try them all before deciding. The best part with each of them is that there is no commitment: you can pause or cancel anytime and won't be charged for the subsequent week unless you fail to cancel before the billing cycle begins.
Even if you decide to have meals delivered one week a month (at the end of the month, for example, when your schedule is the busiest), it can provide that little extra help and save you time and frustration come mealtime.