Streaming video device maker Roku is targeting Canadian consumers with a product awareness campaign for its newest streaming sticks, but interestingly, it also has new products and services for media buyers, TV advertisers and the broader business community.
The new Roku campaign, with ads running on streaming, traditional pay-TV, out-of-home and social media marketing platforms, is called "Ok, Roku does that." For consumers and for businesses.
For streamers, says Mustafa Ozgen, GM of Account Acquisition at Roku, "[We] have added more content like news and sports, we've launched new products like the Streambar, the Roku Streaming Stick 4K, and we've built new features like private listening."
For advertisers, Roku has introduced its OneView advertising platform, a self-serve platform that makes use of identity data gathered through the Roku streaming platform so ad buyers can better manage their streaming, desktop and mobile campaigns.
With access to the powerful identity and attribution tools of Roku's demand-side platform, marketers can connect with consumers − and measure their campaign's efficacy with data rich capabilities and insightful reporting metrics about reach, frequency and performance across streaming, desktop, and mobile platforms with measurable demographics and business outcomes.
(Roku says its viewership data is ethically sourced and privacy-compliant, with 100 per cent transparency and control.)
Roku has also developed a new app to let Shopify merchants, including small and medium-sized businesses (SMBs), build, buy and measure their TV streaming ad campaigns, to build stronger brands and increase revenue, the company describes. The application, set to launch ahead of the holiday season, lets Shopify merchants create TV advertising campaigns using precise audiences and measurement throughout their marketing funnel.
"[T]here's a big opportunity available for marketers looking to tap into this rich audience," says Christina Summers, Regional Sales Manager at Roku, referencing the fact that 77 per cent of Canadians were watching streaming content. What's more,  nearly half (46 per cent) of Canadian TV streamers have signed up for a new streaming service in the past 12 months, according to Roku's 2021 The State of Canadian Streaming Report.
The annual survey indicates half of Canadian streamers are using three or more streaming services, a six per cent increase year-over-year. Nearly half (47 per cent) say they watch at least one free (ad-supported) service.
Whichever service Canadian streamers are watching, Roku has new hardware and software to support viewing at higher resolutions than before.
The new Roku Streaming Stick 4K (priced around $70) delivers 4K video streams with HDR 10+ video and Dolby Vision audio in a small form factor that plugs into the back of a compatible TV set.
The Streaming Stick 4K also features a redesigned long-range Wi-Fi receiver that delivers up to 2x faster Wi-Fi speeds, the manufacturer specifies.
"The Roku Streaming Stick has been a fan favourite for years and we've redesigned it in the Roku Streaming Stick 4K to be faster and more powerful than ever," described Mark Ely, Vice President, Retail Product Strategy at Roku.
He also described the new Roku Streaming Stick+, a hands-free voice remote, with voice-activated lost remote finder, as well as TV controls, content search capabilities, personal shortcut buttons, a private listening feature, and hands-free, push to talk Roku Voice support.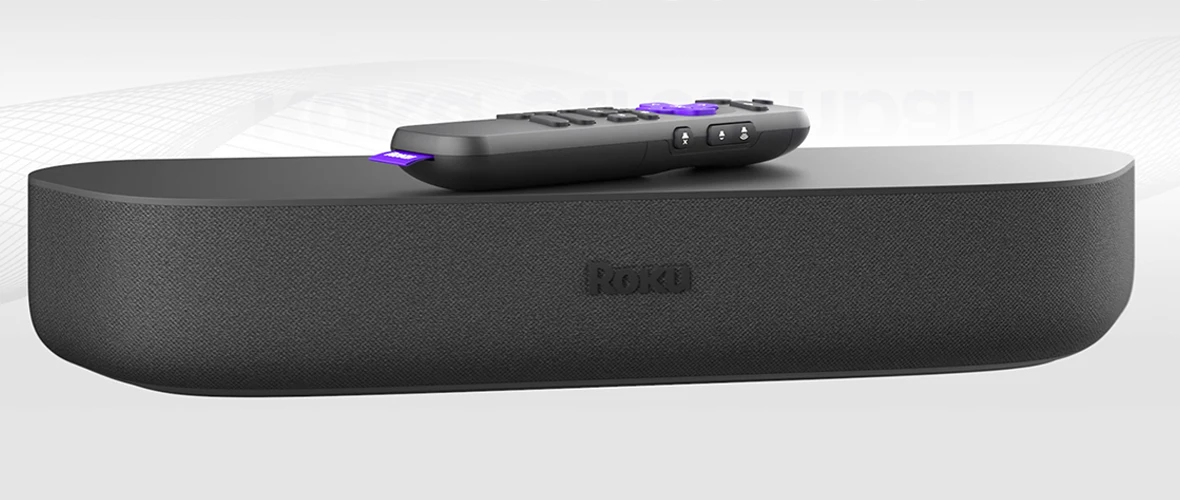 Also available is the Roku Streambar (priced around $180), which can turn almost any TV into a full-featured streaming and cinematic sound device with 4K video and Dolby Audio.
Much of the new content and features available are as a result of Roku OS 10.5, the latest software release that includes Roku Voice improvements, new features for the Roku mobile app, expanded surround sound and more.
The Roku Streaming Stick 4K is coming soon to Canada, Roku says. The Roku Streaming Stick + is available now (with a time-limited discount being offered), as is the Streaming Bar.
-30-