The Aga Khan Museum has once again leaned into technology to engage visitors with its latest exhibition, Hidden Stories: Books Along the Silk Roads, which opened this past weekend in Toronto. The exhibit will run until March 2022.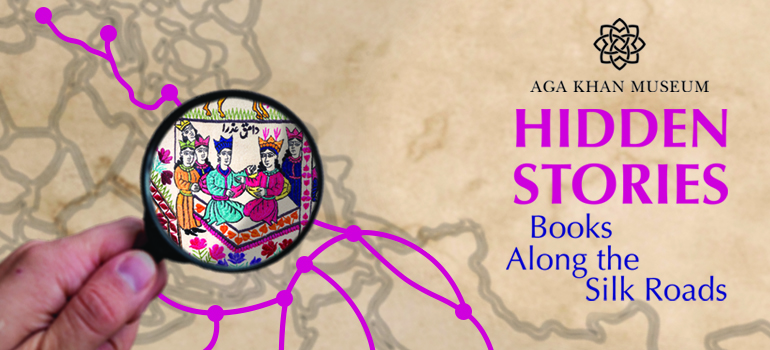 This digitally enhanced exhibition explores how books and the craftspeople who made them connected cultures, facilitated trade, and transported art and ideas across continents and centuries.
Featuring beautiful scrolls, books, manuscript paintings, and textiles dating from as far back as the 9th century CE, this exhibition challenges viewers to think of the book as a revolutionary technology that shaped — not just documented — transformative moments in human history.
"Every object in this exhibition has its own individual story to tell," stated Museum Curator Dr. Filiz Çakır Phillip, who organized Hidden Stories along with Dr. Suzanne Conklin Akbari, professor of Medieval Studies at the Institute for Advanced Study in Princeton, New Jersey. "Presented together, they weave rich, astonishing histories about our evolving relationships with books and, ultimately, with each other."
Hidden Stories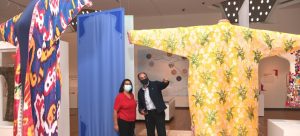 is divided into five hubs, each one focusing on a different aspect of our relationship with books and the written word. The section on "Technologies of Bookmaking" highlights diverse tools — from a silver-inlaid bronze inkwell from 12th-century Iran to wooden moveable type from 18th-century Korea — and techniques used to record art, ideas, commercial transactions, and expressions of faith. Another section, "Reading Practices, Reading Communities," reveals how books featured in royal courts and religious temples across the Silk Roads, the network of trade routes that connected East and West, including the Indian subcontinent, the Arabian Peninsula, North Africa, and beyond.
"Through the objects we've selected, Museum visitors will get a glimpse of the craftspeople and scribes who made the books, as well as the people who read them long ago," says Dr. Akbari. "The personal stories embedded here speak to us today, sometimes in surprising ways."
Heritage Science
"This is a chance to show the community how new technologies — heritage science — can open up previously unimagined vistas on the past, and through the books of the Silk Roads, to explore the entanglement of human societies, cultures, and the natural environment over millennia," says Professor Alexandra Gillespie, Principal of the University of Toronto Mississauga (UTM) and Vice-President of the University of Toronto. "UTM's 'Old Books New Science' lab is excited and privileged to be involved in this important work."
Smartphone-based interactive features allow visitors to make connections between the artifacts on display and other artistic masterpieces from around the world. Micro-CT scans of selected works, including a choir book from 16th-century Spain, offer a scientist's view into how these objects were created. A Hidden Stories companion microsite also offers additional information from 'The Book and the Silk Roads Project, University of Toronto,' members and other contributing experts.
Constrained by travel due to the pandemic, Dr. Çakır Phillip and Dr. Akbari have used local collections to make this exhibition a reality. All the artworks in Hidden Stories were drawn from Ontario-based collections, including those of the Aga Khan Museum, the Royal Ontario Museum, the Thomas Fisher Rare Book Library, Western University, and the Marshall and Marilyn R. Wolf Collection.
"This exhibition is a spectacular testimony to the richness of local collections and the collaborative spirit of like-minded partners here in Toronto and Canada," said Dr. Ulrike Al-Khamis, the Aga Khan Museum's Director and CEO.
Hidden Stories: Books Along the Silk Roads is presented by Sunray Group and is a partnership with the University of Toronto's Mellon Foundation.
The Aga Khan Museum's mission is to foster a greater understanding and appreciation of the contribution that Muslim civilizations have made to world heritage while often reflecting, through both its permanent and temporary exhibitions, how cultures connect with one another.
– 30 –
More about Aga Khan Museum