Did you know that March is Women's History Month? It's a month set aside each year to celebrate the achievements of woman throughout history.
There are many ways you can use this month to re-think your business and celebrate female achievements, like re-examining your leadership team to see if it's representative and diverse, supporting local women-owned businesses, or rewarding high-achieving females in the organization for their efforts.
You can also celebrate at home by curling up with a few good movies, TV shows, documentaries, books, podcasts, or even radio shows that celebrate influential women in history. Here's a list of some options worth considering as part of special programming throughout the month on various streaming services.
Ekaterina: Rise of Catherine the Great – MagellanTV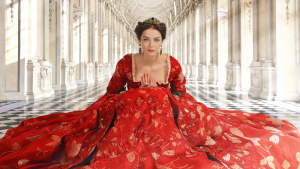 Magellan TV is home to tons of great documentaries, and through the month of March, the streaming service is offering a few documentaries that highlight historical women for free, all gathered together in the Women's History Month playlist. Ekaterina: Rise of Catherine the Great is one of them. The series chronicles her rise from a young German princess to seat on the Russian throne, which defied the status quo of imperial dynasties and arranged marriages.
Virago Women: Birth of the Women's Liberation Movement – Magellan TV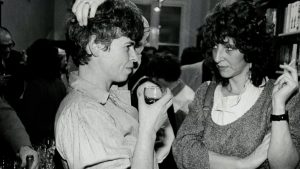 Also on Magellan TV is this series about the Women's Liberation Movement of the 1970s and a media company, Virago Press, whose founders and writers worked hard to support it and create a revolution that would change the course of history.
An Ordinary Hero: The True Story of Joan Trumpauer Mulholland – Plex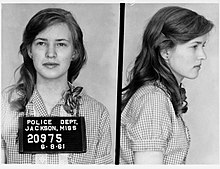 If you have a Plex subscription, you can watch this true story about a white Southern woman who made the brave decision to join the Civil Rights Movement. Just a teenager at the time, she was shot at, attacked, disowned by her family, and even sent to death row, but she persisted in her goal to help change the world. Learn more about her story and sacrifices, realizing that people of color were dealing with injustice and harrowing circumstances far worse than she could have ever imagined.
Greta Thunberg: The Voice of the Future – Plex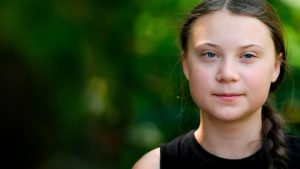 Learn about this brave and intelligent Swedish teenager who set out to educate the world, challenge politicians, and inspire a global movement about climate change. It's available to watch on Plex.
Becoming – Netflix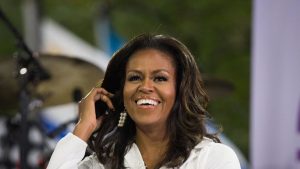 An historic First Lady of America, Michelle Obama inspired children and adults, alike to live better, healthier lives and be better versions of themselves. She is described as empowering, intelligent, and charismatic, and beloved by many. Learn about Obama's humble beginnings in Chicago right up to her pivotal role in the White House in this documentary on Netflix.
Woman in Motion – Crave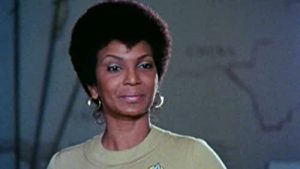 Nichelle Nichols was tasked with launching a national blitz for NASA, and the journey is chronicled in this series on Bell's Crave streaming service. After being told that NASA was having trouble recruiting candidates for the Space Shuttle Program, Nichols got to work, opening their eyes to biases by recruiting thousands of the best and brightest talent who just so happened to be people of color. These astronauts became the first people of Black, Asian, and Latino descent to fly into space.
Going Wild with Dr. Rae Wynn-Grant – Apple Podcasts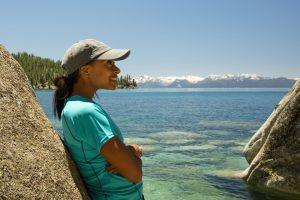 If you'd prefer to listen instead of watch, during your commute, while at the gym, or relaxing at home with a good pair of headphones, consider this Apple podcast where Dr. Wynn-Grant, a wildlife biologist, travels to remote jungles, savannahs, tundras, mountains, and deserts to study animals in their natural habitats. The goal of this Black female scientist? To protect their futures.
She's Got the Mic – SiriusXM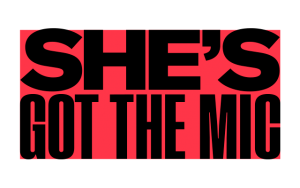 If you subscribe to Sirius XM at home, in the car, or on the go, check out the "She's Got the Mic" series of special channels launching this month. There will be four limited-engagement music channels spanning several genres and representing artists from various decades. Channels are curated by artists like Avril Lavigne and Maren Morris, with channel 105 dedicated specifically to the music of icon Tina Turner. Channel 6, meanwhile, will highlight the defining female artists from the '90s festival tour Lilith Fair. The channels will feature music as well as interviews, podcasts, and special segments from these inspiring female artists. The full list of programming also includes content on Pandora and Stitcher, and ranges from Queens of Pop to Women of Rock.