With travel back in full swing now that mask mandates have been removed in certain places and rules have eased up, chances are you might have vacation on the mind. In fact, you might be thinking of booking several trips down the line to satisfy your desire for wanderlust and make up for all that lost time.
If you haven't already jumped on board with a travel loyalty program, you might be considering doing so. There are plenty of benefits just as there are with any other loyalty program. These include not only special perks when flying but also discounted flights, exclusive offers, and even the ability to cash points in for merchandise instead.
But which one should you join? Every major airline has their own, with some that can be used across multiple airlines. Here's a rundown of some of the most popular air loyalty programs and apps.
Air Canada Aeroplan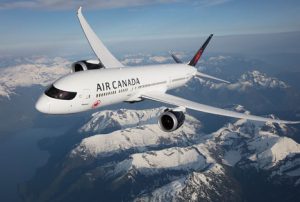 Now acquired by Air Canada, Aeroplan operates as a division within the Air Canada family. That means there are some changes compared to the Aeroplan program you might have been familiar with years ago. Join online using your e-mail address and a desired password, along with your personal identifying information. Note that you can also join using an Aeroplan credit card from a major bank, which will afford additional perks and points acquired (though these credit cards usually come with an annual fee attached to them). Once a member, you can sign in online or using the Air Canada app and book flights, view your account activity and status. You can use Aeroplan points to book things like hotel stays and car rentals as well as flights. There's also an Aeroplan eStore where you can redeem points for merchandise, gift cards, and more.
How do you earn points? Through travel, shopping at partner retailers, shops, and service providers, like, LCBO, Starbucks, Uber, and Uber Eats. Points are usually 1 point per dollar spent when using an Aeroplan Visa, with certain spots, like grocery stores and gas stations, accruing 1.5 points per dollar. You'll see certain deals in shops, like 150+ bonus Aeroplan points when you buy a certain bottle of wine or brand of breakfast cereal.
Points redemption is based on where you're going and when you're booking – you can see the handy flight reward chart to get an idea. If you were to fly somewhere fewer than 500 miles away, for example, with a premium economy flight, you'd redeem anywhere from 10,000-20,000 points. There's a lot of flexibility and you get your choice of seats along with the first checked bag free with the higher-tier redemption. You can choose between redeeming entirely in points or mixing both cash and points, adjusting based on your budget and how much you want to pay (or if you don't want to pay outright at all). Air Canada now covers the airline surcharges with Air Canada flights, and you can choose to use your Aeroplan points to pay for the taxes and third-party fees as well if desired. You can book a flight reward through another airline, but there is a flat partner booking fee of $39 per ticket, which can be paid via cash or points.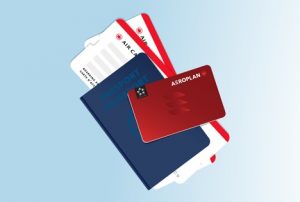 The more you fly and earn, the higher your Aeroplan member tier and the more perks you get. To earn Elite status requires a certain number of Status Qualifying Miles or Status Qualifying Segments as well as Status Qualifying Dollars (i.e. how much you spend) within a calendar year. The highest level tier is Super Elite. Higher levels of status earn additional rewards like eUpgrade credits to use for premium cabins. Those who were Aeroplan Elite status members in 2021 saw their status extended through to the end of 2022.
Aeroplan points will expire if there is no activity in your account for 18 months. If you have an Aeroplan Visa, every time you make a purchase means there's "activity" on the account so you don't need to worry. As long as you show your card or the code on the app at a participating retailer to earn points, your account is kept active for another 18 months.
WestJet Rewards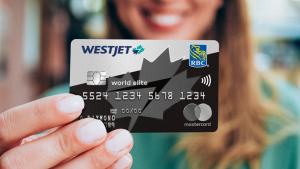 WestJet Rewards is a rewards program specifically designed for WestJet flights. Sign up online with your name, e-mail, and a password and you can start earning "WestJet dollars" you can use towards future flights.
Each time you book a flight or vacation package with WestJet online or using the mobile app, you earn WestJet dollars, and can redeem them at any time, without any blackout periods. Sign up for WestJet e-mails to receive details about seat sales and exclusive rewards so you can maximize the benefits.
Like Aeroplan, there are special WestJet credit cards like the RBC World Elite Mastercard that helps you earn more points. There are four WestJet reward tiers: Teal (spend up to $2,999), Silver ($3,000-$4,999), Gold ($5,000-$7,999), and Platinum ($8,000+) each with its own set of benefits. With the entry tier, easily earned after a single all-inclusive family vacation, you earn 0.5% on WestJet flights and vacation packages, 1% on car rentals, hotel stays, meal plans, attractions, and transfers, varying amounts on partner flights (based on mileage and class of service), 1.5% on everyday purchases and 2% of WestJet purchases made with the WestJet RBC World Elite Mastercard. These percentages increase as you move up tier levels.
Once you reach the Silver tier, there are benefits like first and second checked bags free, four advance seat selection vouches, four airport lounge vouchers and two guest vouchers, Zone 2 boarding, priority check-in, complimentary upgrades prior to check in (excluding flights to and from Europe), and complimentary upgrades at the gate (excluding European flights).
WestJet Rewards dollars do not expire, however, if they are issued through a promotion, compensation, or limited-time offer, you need to read the fine print to make sure there isn't an expiry on those particular points.
Air Miles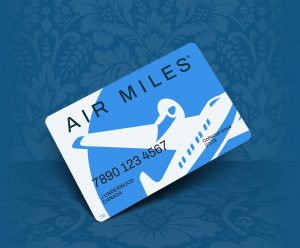 Air Miles is arguably one of the most well-known and popular air travel loyalty programs. It isn't tied to a specific airline but is a program in and of itself that allows you to accumulate points you can use towards flights.
Sign up online then earn Miles through a variety of ways, including at participating retail partners, like Sobey's and Metro, through flights, and other special promotions. Simply present the card or a virtual version from the mobile app.
You can save Miles to use towards travel or cash them in as Cash Miles at participating retail partners at a rate of $10 per 95 Miles. You can also choose how you want to divide up your points, putting some in Cash Miles and others in something called Dream Miles to use towards travel as well as other experiences like concerts, or even larger purchases, like big appliances. But once you decide which side to put Miles into, they can't be moved. You can, however, adjust your preference going forward if you find you get more benefits out of Cash Miles than Dream or vice versa.
To travel with Air Miles, book a flight directly through the Air Miles website. Air Miles don't expire as long as you stay active in the account and continue to earn, redeem, or both. If the account is inactive for 24 months, however, your Miles may disappear.
Related:
The ArriveCAN App is Mandatory for Air Travel: Here's What You Need To Know