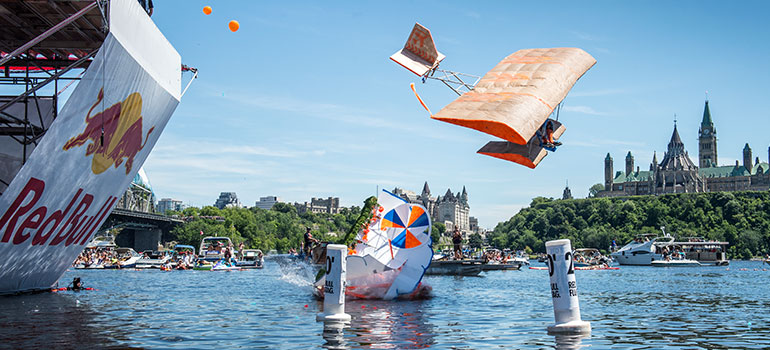 Applications are now open to Ontario's inventors interested and bold enough to design a flying machine, which must be human-powered!
For the first time ever, Red Bull Flugtag lands in Toronto to turn Ontarians into legends by challenging them to take flight. Red Bull Flugtag has a huge following and its events around the world – from Austria to Turkey to the US – always makes for interesting engineering and spectating. The Red Bull Flugtag has been re-writing aviation history since 1992.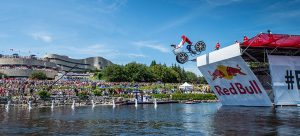 Red Bull is enlisting up to 60 daring and creative teams to handcraft human-powered flying machines and launch them off an approximately 9M flight deck in front of thousands of spectators at Ontario Place on September 24th.
Participants have until June 30th to apply online. Team photo and name, flying machine sketch, and a reason to be chosen are what applicants need to submit. The Red Bull Flugtag Design Manual, a highly recommended starting point, is also available for download.
Good luck!