I am a self-professed terrible gardener. I'm the type of person who rarely buys house plants because I know I'll forget to water them or, even when I do, they simply don't want to live. I don't bother planting herbs and vegetables because I get too nervous about critters and keeping track of proper sun, watering, and other maintenance. Over the years, I have gotten better. But having no desire (or time) to research has prevented me from joining the ranks of those who possess what is known as a green thumb.
Thankfully, nowadays you can grow fresh fruits, vegetables, herbs, and flowers outside and inside the home, and care for other greenery with a bit of tech guidance and even automation.
Grow Indoors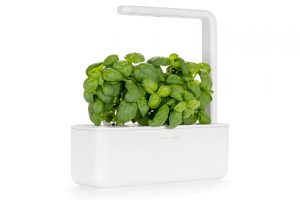 For those who never have luck with growing herbs, fruits, and vegetables, adopt smart planters for growing indoors. These also afford the benefit of being able to grow all year 'round versus only during favourable weather seasons.
The entry Smart Garden 3 ($100) comes with three soil pods with basil seeds but you can choose from more than 75 plant varieties or even use your own seeds.
Smart Sprinkler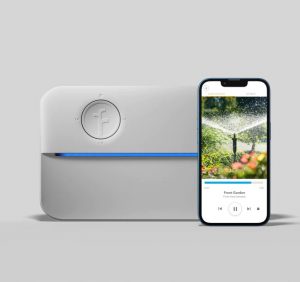 One of the things that can easily lead to dead plants, flowers, and grass is a lack of moisture. You can't rely on rain alone which means making sure to water them on a schedule. But for forgetful people, or those who aren't home during the day, this can be difficult to maintain.
With something like the Rachio 3 Smart Sprinkler Controller, you can automate the process. Once set up, it works with the mobile app and even Alexa voice control. Set it to water the lawn or plants on a specific schedule or turn it on or off remotely from inside the house or even while at the office. It comes in four, eight, or 16-zone set-ups ranging from US$130 to US$250 for the kit.
Husqvarna Automower
Not everyone loves popping on a pair of noise cancelling headphones and heading out with the lawn mower. To some, it's a chore they loathe. You can simplify this process with an automatic lawn mower like the Husqvarna Automower 435X AWD.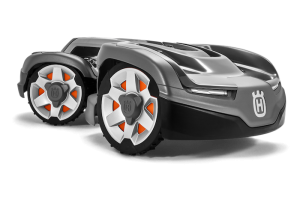 It works much like a robotic vacuum: once you set your perimeter, it will scoot across the grass, including through rough terrain and up slopes, cutting the lawn with ease. It can even avoid obstacles in its way through remote object detection. The 435X requires an initial set-up process, but once you get the hang of it, sit back, beer in hand, while the machine does the work.
Soil Moisture Sensor
Another aspect to ensuring proper plant, fruit, and vegetable growth is making sure the soil is of optimal conditions. But not everyone understands the mechanics of this. You can get some help with a soil moisture sensor/meter.
There are many from which to choose, including the Carose Moisture Meter you can grab on Amazon for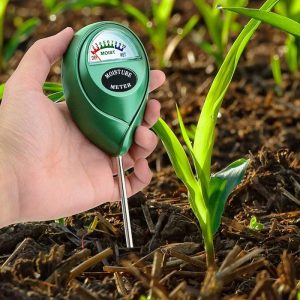 $15. This one fits into the soil using a stake and runs without the need for batteries. The colour-coded scale on the screen lets you know if the soil is dry, moist, or wet so you can make sure you don't under- or over-water it. You can even use this handy device for indoor plants.
-30-
More on Smart Tech