The cost of living is on the rise. From groceries to gas, housing to home goods, everything costs more now than it did even just a few years ago. According to Statistics Canada, the country underwent the largest increase in the Consumer Price Index (CPI) it has experienced in the last 40 years, which itself was up 6.8% from 2021. The biggest rises were in transportation, food, and housing. This has caused families to tighten belts, especially since salaries and income have not increased in kind.
There are ways to leverage technology to help reduce bills. Even if it's just by a few dollars each month, every bit counts. It adds up and in the long run, with the potential to save you a significant amount of money that can go towards your future, or paying mounting bills now.
Smart Home Tech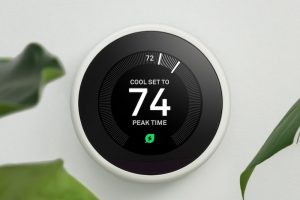 Smart home tech is not just about convenience. Products like smart thermostats and lighting can help you save money in the long run because they work on schedules and, in some cases, intelligently learn your habits to adjust accordingly. For example, most smart thermostats, like the Google Nest learning thermostat, learn your typical behaviours, like that you leave for work every morning at 8 a.m. and return and 6 p.m., and automatically lower the heat or air conditioning during these hours so the home isn't being heated or cooled without anyone in it. It will then raise it back up an hour or so before you return so you come back to a comfortable temperature. There are also things like vacation mode; plus, with remote operation via a mobile app, you can adjust if you realize you're staying away for a few extra days, you'll be home late, or you forgot to turn the AC off.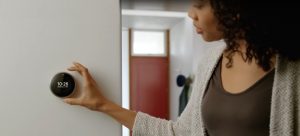 With lighting, you can set schedules so outdoor lights remain on through to midnight, for example, but turn off automatically afterwards, even if you're already in bed. The remote control capabilities are also useful so you can turn off a light you left on by accident, or make sure the kids didn't leave all the lights on. These small differences can lead to a positive reduction in your electricity bills.
What's more, in many provinces and cities, power companies offer bill reductions if you use smart home technology. In Ontario, for example, Enbridge is currently offering an instant $75 discount when you purchase a qualifying model smart thermostat.
Budgeting Apps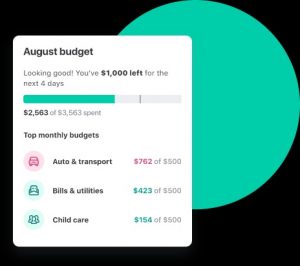 As part of personal budgeting, there are apps you can use to help create a reasonable budget and stick to it. Mint, which is owned by Intuit, is one of the most well-known and popular budgeting apps. The best part is that it's free (makes sense for an app about saving money!) and you can sync it to your various banking accounts, credit cards, even loans, investments, and bills. It tracks everything in one place, allowing you to set limits, and sends notifications if you're approaching those so you can plan accordingly. If you're looking to pay down debt, reduce monthly bills, and get some digital help with planning ahead, the Mint app is a good choice.
Combining/Eliminating Subscriptions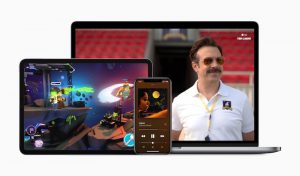 Another strategy you can use is doing an audit of monthly subscriptions. This includes everything from streaming TV and music to magazines, tea-of-the-month, and even apps and websites. Are there ones you can eliminate that you aren't using? A good rule of thumb is that if you haven't used a subscription in a year, or have only used it sparingly, it's probably costing you more than it's benefitting you. If you have free trials, log not only the date of expiry in your calendar but also one week prior to the trial period ending. This way, you can cancel, if necessary, before you are billed.
There are also options to combine subscriptions for discounted rates. An Apple One, subscription, for example, is a good way to save on the various Apple subscriptions you might have, like Apple TV+, Apple Fitness, Apple iCloud, and others. Rather than pay individually, pay one flat fee, starting at $18.95 per month, for a number of services. The aforementioned price, for example, includes Apple Music, Apple TV+, Apple Arcade, and Apple iCloud with 50GB of storage, representing a savings of $8 per month. There are also Family options you can share with up to five household members and save even more. With An Apple One Premier subscription, you pay $37.95 per month for Apple Music, Apple TV+, Apple Arcade, iCloud with 2TB storage, Apple News+, and Apple Fitness+. It might sound like a lot, but when you add these individually, even if you only subscribe to four or five of them, you're probably saving a bundle in the long run.
The same goes for services like home Internet, TV, and wireless service. If you use the same company for all three, or you're considering switching, you can negotiate for a better price by bundling.
Negotiate Wireless Fees
Speaking of wireless fees, you can always negotiate to get a better deal. It will take some time (and patience) so carve out an hour or so of your day. Get on the phone with a pen and pad of paper handy. Call rival carriers and see what they can offer you, especially if your current two-year contract has already expired, or is about to expire. Then, contact your current carrier and advise them of the options to see if they can beat it. Oftentimes, with a friendly conversation and some crafty negotiating, you can end up getting a much better deal that you were paying before.
You might need to make adjustments, like lower your data allowance. But many plans nowadays include unlimited data with speeds that are throttled when you exceed what's in the plan versus hefty overage fees. Ask for a summary of how much data you have used over the last 6-12 months. If the average is much less than you are paying for, you likely won't even notice the difference.
Making More at Home
Reducing bills on things like take-out food and morning coffee can make a major difference. Consider investing in a high-end espresso machine, for example. It will be a big initial purchase, but when you add up the cost of a $5 latte every morning on your way or to work versus making it at home and popping it into a Thermos, you may find that the machine pays for itself within the first year. Consider that $5 per day for a coffee multiplied by five days a week for 11 months (taking into account vacation, sick, and personal days) equates to $1,100. You can find a great machine for half that while fresh coffee beans or grounds aren't incredibly expensive.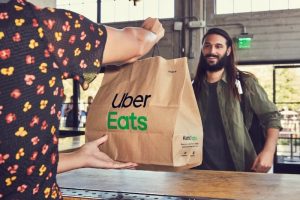 Groceries are expensive but we all also like to indulge in take-out every now and then, and for some, this is a luxury you don't want to part with. Consider adding a ride share delivery subscription to the mix, like Uber One. At $9.99 per month, Uber One provides free delivery and 5% off eligible orders. You also get 5% off eligible rides should you ever need to hail a ride to get to your destination. Keep in mind you would still need to tip drivers, but saving on delivery can add up if you order out even once per week and don't want to eliminate this indulgence.
Saving Takes Time But You'll See Results
With these small changes, you might find that you save a ton. Try some of these tactics and log everything in a budgeting app like Mint. In six months to a year, compare the costs versus savings from this year to the previous one to find out if it's worth it for you.
-30-
Related Smart Home