Mother's Day is fast approaching, which means it's time to look for the perfect gift for mom. Whether she's retired or a working mom, a new mom or a long-time mom, it's important to treat her on this special day. And you can do that with a wonderfully thoughtful gift that she'll enjoy not only on Sunday, May 14, but all year as well.
Skullcandy Mod True Wireless Earbuds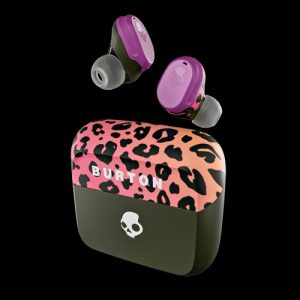 Whether mom listens to tunes while she goes for her morning run, works out at the gym, commutes to the office, or relaxes at home, she will love having her own pair of true wireless earbuds. The Skullcandy Mod earbuds are a good option with battery life that lasts up to 34 hours with the included charging case and features like multipoint pairing, built-in mic, and on-ear controls. They are water resistant and come with Tile tracking so she can easily use the Tile app to pinpoint their last known location should she lose or misplace them. They also come in a few cool custom designs for both the buds and the case, from a bright orange Doritos-inspired set to Pit Viper Push in bold pink and purple and a design in partnership with Burton. Valued at $80, we're running a contest right now with the chance to win a pair of Skullcandy Mod earbuds. The contest runs through to the end of the month, and if you're the lucky winner, you can gift a pair to dad, too.
Kensington 100W USB-C GaN Power Adapter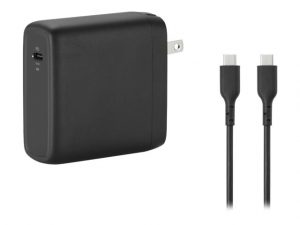 A power adapter sounds like a strange gift for mom, but when she's in a pinch and she needs it, she'll be thanking you for the thoughtfulness of the gift. Especially great for moms who travel often for work, the Kensington 100W USB-C GaN power adapter provides high-speed charging wherever she needs it. Great to keep in her briefcase, backpack, or carry-on luggage in case she forgets her main power brick, it offers 100W of power and can work with a variety of computers, from MacBooks to Microsoft Surface devices, as well as other products like iPads and Kensington's own USB-C mobile hubs and docks. It has a generous 2-metre-long cable for working in an airport, coffee shop, or hotel room (those outlets are always in the most awkward spots!) It's compact and lightweight making it perfect for travel. The GaN technology that powers it, meanwhile, is designed to charge faster at higher voltages without overheating while also allowing it to maintain a compact footprint.  Enter our contest to win a connectivity tech bundle from Kensington approx. value $298 and enhance your productivity from home and work.
TCL 40 XE 5G Smartphone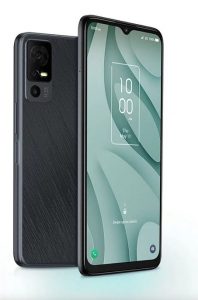 Released earlier this month, the TCL 40 XE 5G smartphone is the perfect gift for the mom who needs a phone upgrade. But what makes this phone so cool to buy right now is that TCL is offering a special gift with purchase through May 14, 2023: a 32-inch TCL smart TV valued at $200 (model 32S350G-CA) that's perfect for the kitchen, cottage, kids' bedroom, or other secondary viewing room of the home. The phone itself is one of the more affordable Android options you can buy at $320, making it ideal for the mom who just needs something simple for audio and video calls, messaging, web surfing, apps, and the occasional gaming. Equipped with a 6.56-inch HD+ 720p screen with impressive 90Hz refresh rate, it is powered by a MediaTek Dimensity 700 5G chip with 7nm processor and Android 13, has 4GB RAM, 64GB internal storage, and quick charging 5,000maH battery. Plus, it takes pretty great photos using the 13MP rear camera and two 2MP sensors that can capture everything from macro photos to images with depth sensing.
This isn't the highest end phone you can buy, but for a mom who just needs something for regular day-to-day (think a stay-at-home or retired mom), this is a solid option. We're giving one away so check out our contest  for details and enter for your chance to win.
Telus Optik TV Subscription
Does your mom live out West? If so, consider signing her up for Telus Optik TV now that she is no longer accessing your Netflix account due to the new rules. There's a promotion going on right now that includes a 55-inch Samsung 4K TV when you sign up for Optik TV and PureFibre Internet. That's a $749 value! The Internet 300 and Optik TV package is $158/mo. and includes high-speed Internet (so mom's video calls will no longer be choppy and she won't have to deal with constant buffering when trying to stream videos) along with the Optik TV service. It includes one Premium channel so she can catch the hockey games or even choose a streaming service as the Premium option, like Netflix or Crave. The $50 activation fee is waived and you get $100 off the first bill. Sign mom up for the year and if she loves it, you can keep it going as her gift for next year.
AncestryDNA Kit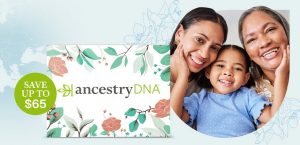 Has mom often been curious about her lineage, and wondered if she has long lost cousins or other family members out there? Maybe she just wants to know more about her heritage, where her family came from and what their story is. She can accomplish this by doing an AncestryDNA test, and you can get her one for Mother's Day for a deal right now, down from the regular price of $129 to just $79. Once she does the test, simply wait until the results are in (it takes a few weeks). Log into the account via web browser or the mobile app to learn more. This includes her ethnicity estimate, any found DNA matches, DNA inheritance breakdown (how much she got from her mother and father), and more.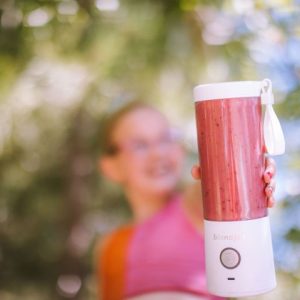 Blendjet 2 Personal Blender
I have been using the Blendjet 2 personal blender for a year now and love it. The handy unit can turn fruits, vegetables, protein powders, and liquid of any kind into a delicious smoothie. Or maybe she'll use it to make her own homemade dip. It works just like a full-sized blender but it's ultra-compact so she can bring it with her to the office, slot it in the cup holder of the car, or even in her luggage for a trip. The best part? It's battery powered so she can make a dozen or more drinks before needing to recharge it again. And despite its small stature, the machine is quite powerful.
It's already on sale, down from $137.95 to $68.95. But there's a special Mother's Day sale on right now that will save you an additional 12% on one, 15% if you buy two, or 20% off three or more. It comes in tons of fun solid colours and funky pattern designs, so you can grab one for every mom on your list and personalize it to her likings (think leopard print for the mother-in-law and pastel purple for your wife.) Don't forget to grab the newly released Orbiter Drinking Lid to go with it ($20.95) so mom can blend and drink on the go, right from the machine.
iRobot Roomba Combo j7+ Robot Vacuum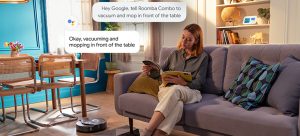 There was a time when a vacuum was the ideal gift for mom, then a time when a vacuum came across as an insulting gift. Vacuums are once again great gifts for mom, but only if they meet certain criteria: they must be designed to make her life easier. Such is the case with robot vacuums, and the Roomba Combo j7+ is just about the best you can buy.
On sale for Mother's Day, down from $1,400 to $1,200, it's a two-in-one vacuum that can also wet mop as well. It can run a dry vacuum then follow that up with a wet mop of hard flooring. It maps the area, avoids obstructions, and dutifully returns to its dock where it empties itself. This new cleaning friend is a big investment, but it will make mom's days much easier.
-30-
More gift ideas