Amazon Prime Day kicks off today, Tuesday, July 11, 2023, and marks the 10th anniversary of Amazon Prime in Canada as well. There are fabulous deals on all categories of items, from apparel to home goods and, of course, tech. Headphones, small and large appliances, entertainment accessories, big-screen TVs, and more, are all being offered for deep discounts. But it's important to be able to tell the real "deals" from savings that aren't necessarily huge savings.
We're here to help. We were given access to some of the biggest deals ahead of the event. In some cases, we have included specifics on pricing while in other cases, we have highlighted items to watch.
Asus and Acer Laptops and Chromebooks
Select models of Asus and Acer laptops and Chromebooks will be on sale for under $500 on Amazon Prime Day. Ideal for a student, office worker, or even for gaming, creative tasks, and more, both Asus and Acer offer a wide range of laptops and Chromebooks. While it's tempting to save big, make sure to pick something with at least 8GB RAM (unless it's for a grade school child who will be using it for very minimal activities), ample storage, and long battery life.
Garmin Products
Looking for a new Garmin smartwatch, golf monitor or handheld GPS device? Plenty of Garmin products will be on sale for up to 38% off. Garmin makes a wide range of running smartwatches, so if you are planning to train for a 5K, or know someone who loves running, it's a good brand to consider. Meanwhile, Garmin has other watches and devices with features specific for golfers, adventurers, and more.
JBL Headphones and Speakers
One of the top brands in the headphones and speakers space, JBL has decades of audio technology research behind it. It's a brand that you can feel confident will always deliver solid sound quality. On Amazon Prime Day in Canada, you will be able to save up to 35% off select models. We'd recommend looking at items like the JBL Pulse portable Bluetooth speakers, which can be daisy-chained so you can use a single one or multiple ones all around the house or backyard. For headphones, consider both JBL's over-ear and true wireless earbuds, like the JBL Live Pro 2 (if they are part of the sale).
LG StanByMe TV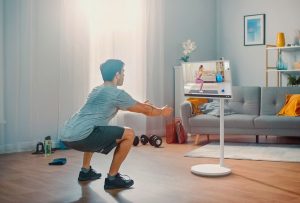 The LG StanByMe TV, which comes on a pedestal and can be oriented in vertical or horizontal position, will be on sale at Amazon. It's usually $1,500 but will be down $200 to just $1,300 for those who want to pick one up. What makes this TV unique is that it's rollable and has a three-hour battery. Use it anywhere, moving it around the home as needed. It has a touch-sensitive screen that can not only be positioned in two orientations, but also swivel and tilt. It's like a large computer monitor and TV in one that can follow you from the living room to the kitchen.
Eufy Security Cameras and Smart Locks
Looking to expand your smart home by adding security cameras, or even a smart lock at the front door? Eufy products will be on sale for up to 35% off. Eufy makes security camera kits, individual indoor and outdoor cameras, video doorbells, and keyless door locks. You could effectively stock up and get full perimeter protection for your home in one shot with these huge savings.
Skullcandy Headphones
Skullcandy has confirmed plenty of sales in the U.S. on Amazon.com. In some cases, headphones and earbuds will be more than half off. Assuming you can expect similar deals in Canada, it's worth running a search for the brand on Amazon.ca to see what kinds of deals are available north of the border as well. To give you an idea, the Skullcandy PLYR headphones wireless over-ear gaming headphones will come down from US$130 to US$90 for U.S. shoppers (or Canadians with an Amazon.com account); while the biggest savings will be on the Skullcandy Sesh Evo true wireless earbuds, which will drop from US$50 to just US$19 per pair.  Here's a link to  Skullcandy Canada deals which we received this morning.
Fitbit Smartwatches
Fitbit, owned by Google, might have angered some fans with recent decisions, like the removal of Competitions from the app. But if you're looking for a decent, affordable smartwatch or fitness tracker to get you started on a fitness, health, and wellness journey, Fitbit has a wide range of options from which to choose. From entry-level fitness bands to feature-rich smartwatches and models that toe the line between the two, like the Fitbit Luxe and Fitbit Charge, you'll find a variety of options for up to 30% off on Prime Day.
Gaming Accessories
Prime Day is the perfect time to stock up on gaming accessories, including everything from headsets to controllers, gaming keyboards, actual video games, and more. Select gaming accessories from brands like Logitech, HyperX, and SteelSeries will be up to half price, so keep an eye out for these particular brands. Even if you aren't a gamer yourself, consider anyone who might be on your upcoming holiday season or birthday gift list. If there's a gamer or two on there, it's worth stocking up on gifts now and enjoy the savings.
iRobot Roomba Vacuums and Mops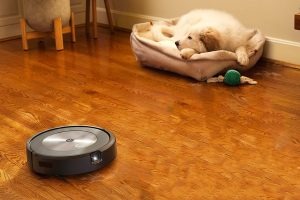 iRobot always has deals on Amazon Prime Day, so if you have been eyeing one for the family, or even as a holiday gift, go ahead and pick one up now: the savings are actually worth it. There are discounts on five different models. Grab the entry-level older-model Roomba 692 for down from $420 to $270, saving you $150 or 36%. Step up to the Roomba i4 Evo model, regularly $600, which will be half price at just $300. For deeper cleaning needs and more smarts, consider the Roomba j6+, which will come down from $1,100 to just $700, a savings of $400 or 36%. Or you can opt for the top-line Roomba s9+, which will drop from $1,300 to $800 for the special savings day, down 38% or $500. If you already have a robot vacuum and it's a mop you seek, look at the Braava Jet m6, which is down from $650 to $400, saving you $250 or 38%.
Tile Bluetooth Trackers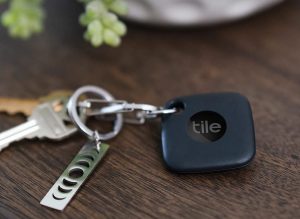 You might be all about the Apple AirTag, but if you prefer to stick with Tile, especially for Android phone users, you will be able to save up to 30% on these Bluetooth trackers. I would advise looking for the newer models that offer louder tones and longer range. If possible, focus on ones with replaceable batteries as well. The ones with non-replaceable batteries will need to be replaced within a year or so, but given the savings, you might not care. (The ones with replaceable batteries use standard CR2032 watch batteries). There are bundles with multiple Tiles, and if you can find one of these on sale, I guarantee you'll end up using them all, or gifting them to others.
Big-Screen TVs
Prime Day is the perfect time to grab a new big-screen TV for the living room, basement, or even your summer cottage. Order from Amazon and it will be delivered right to your door. Several brands will likely have big sales, but Samsung has confirmed that select models will be up to 26% off while LG will slash its TV pricing by up to 36%. Both brands will offer the same discounts on soundbars as well, so you can get a complete set-up for a secondary room of the home, like the games room, kids' room, bedroom, or den, for much less.
Amazon Products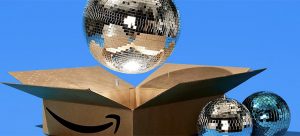 Naturally, most Amazon products will be on sale for Amazon Prime Day with some of the deepest discounts of the year. It's the perfect time to grab a few Fire TV streaming sticks and Amazon Echo Dot smart speakers, which make perfect gifts and stocking stuffers. Stock up on things like Amazon-branded batteries as well (all the sizes you like to keep in the house for toys, remote controls, and other electronic products). You might even want to upgrade to a smart display, get an Amazon TV, or look at a Fire tablet or e-reader for a child. If you have a child heading off to college or university next year, get them a dorm care package that includes a small Amazon TV, Amazon Fire Stick, and Echo smart speaker.
Vitamix Blenders
All Vitamix blenders will be at least 30% off while supplies last during Amazon Prime Day, in both the U.S. and Canada. This ranges from the new Propel Series 750 blender, which has pre-programmed buttons for common items like smoothies, soups, frozen desserts, and self-cleaning, to the immersion blender bundle that includes a handheld machine with a whisk and storage case.
Amazon Prime Day Tips
To get the most out of Amazon Prime Day, try visiting the site a few times throughout the day to check for the latest Lightning Deals. Do your research to see what prices other retailers are selling the same products for or have sold them for in the past to make sure it's really a great deal.
Read the fine print to make sure you're not buying a product you think is brand new when it's actually a model from several years ago. (In some cases, you might be fine with that, but make sure you're informed about all the specs, speeds, and feeds).
If you don't have an Amazon Prime account, you aren't completely out of the dark here. You might find it worth signing up for the $10/mo. price to participate in Prime Day. Since you can cancel anytime, cancel at the end of the month. It will cost you $10, but if you find plenty of items you want to buy, you might still come out ahead in the end. You might even decide to keep the subscription, which also affords access to Amazon Prime Video streaming movies and TV shows, Amazon Music, cloud storage, and more.
Happy Shopping!
-30-