Blink and you might have missed the summer. Believe it or not, it's already time to start thinking about back-to-school, which means loading kids up with all the right gear to set them up for success. Crucial in this respect is technology, applicable for kids of all ages and grades. For older kids, especially, they'll need everything from a good laptop or Chromebook to fast and reliable Internet, tech accessories, and more.
Here, we have rounded up some back-to-school tech worth considering for your student this year.
Acer 314 Chromebook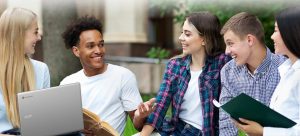 The Acer 314 Chromebook is a solid option for student everyday use with a fast Intel Celeron processor, 4GB or 8GB RAM, 32GB flash memory (expandable via a microSD card slot), and large 14-inch screen. It's also built to be rugged so it can withstand moderate drops and bumps thanks to its shock-absorbent bumper. Kids will love playing games on it like Minecraft during downtime. Minecraft is popular among kids of various ages and offers an educational component as they work to build spaces, invent ideas, and learn to create. The Chromebook itself is The Acer 314 starts at $460.
Kensington Tech Gear Bundle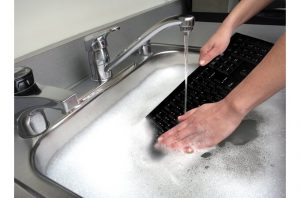 Load a student up with accessories they'll need to complement their computer, phone, and other tech with peripherals from Kensington. We're offering the chance to win a Kensington back-to-school bundle, which includes the full-sized wired Pro Fit USB washable keyboard (yes, it can be completely washed!), the Kensington H3000 Bluetooth over-ear headset for video calls and virtual classes, collapsible aluminum laptop riser for keeping the computer at the most comfortable and ergonomic height for long work sessions, and the Kensington G1000P USB-C mini dock for connecting to a Chromebook, Windows, or Mac computer and expanding connectivity options. The total value of the bundle is $300: enter now for your chance to win.
Philips QLED Roku TV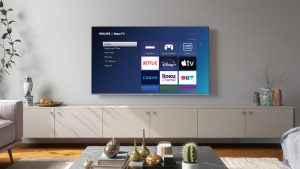 Looking for an affordable TV for the kids' room, dorm, or shared housing as they move on to post-secondary education? The Philips Roku TV is an affordable option at just $650. Just arrived in Canada, it offers impressive specs, including 4K resolution and HDR support, along with the Roku smart TV platform built in. With new partners with Roku like CBC Gem as well as free Roku Channels along with the option to load subscription streaming services like Netflix and Disney+, kids will have plenty of options to watch during down time without the need for cable. They can also connect a gamine console, control the TV by voice or with other smart tech through Hey Google, Alexa, and Apple HomeKit compatibility, and use it as an oversized monitor for collaborative work.
Targus Cypress EcoSmart Hero Backpack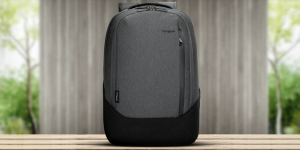 Yes, even a backpack can be high-tech. The Targus Cypress EcoSmart Hero backpack ($220) has a dedicated laptop slot that can fit a computer up to 15.6 inches in size. It also uses built-in Find My Locator technology to pair with the Apple Find My apps using Low Energy Bluetooth so you can locate the bag if it's lost, stolen, or accidentally left behind somewhere. Kids will also love that the backpack is made from eco-friendly materials and has adjustable straps and a padded back panel that makes it comfortable to carry around from class to class. There's even a pass-through trolley strap so students can use it as a carry-on bag for the next family vacation or school trip.
Bell Fibe Student Internet Plans
For college or university aged kids living in a shared home or apartment, or even living at home, Bell is offering student pricing plans for post-secondary students. Pricing ranges from $45/mo. up to $70/mo. depending on the location, with options available in Ontario, Quebec, Manitoba, New Brunswick, Newfoundland, Nova Scotia, and Prince Edward Island. The plans include Gigabit Fibre 1.5 Internet for fast and reliable connectivity to ensure they can stream virtual classes, collaborate with other students, conduct research, watch videos, and more with ease.
Student Phone Deals
Bell is also offering student deals for a variety of popular smartphones, making now the perfect time to grab a new one for a student. With Bell, students can save up to $360 on a new Apple iPhone 14 series phone, up to $790 on a Samsung smartphone, and up to $696 on a Google Pixel 7 series smartphone. Rogers, meanwhile, is offering student cell phone plans starting at $55/mo. with the option to get a new phone at $0 down on approved credit with 0% interest. The plans include 5G mobile as well as unlimited Canada-wide calling (great for kids who are studying in a different province) and texting as well as mobile hotspot access so they can get work done from the local coffee shop as well. The $55/mo. plan includes 50GB of data at speeds of up to 250Mbps with minimal speeds thereafter and protection from data overages. Most, if not all, wireless carriers across Canada offer special student pricing and plans so it's worth inquiring about these specifically when searching for a new device and/or plan for a student. Shop around and look for the best deals.
-30-
Enter for your chance to WIN more tech