Meta held its Meta Connect event this week, introducing two new products, the Meta Quest 3 virtual reality (VR) headset and Ray-Ban Meta smart glasses, as well as a new generative AI. Here's a rundown of what to know.
Meta Quest 3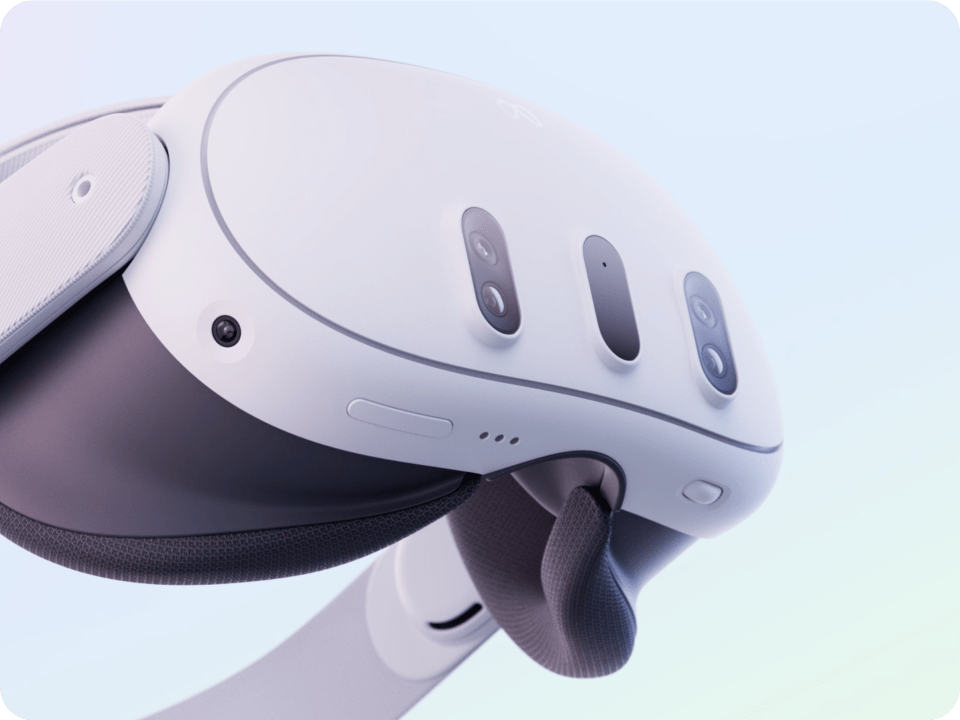 VR headsets are popular for commercial gaming venues as well as at-home use. But they're not only for gaming, but for all types of virtual and immersive experiences. The Meta Quest 3 is Meta's follow-up to the Meta Quest 2. Through mixed reality technology, it offers new virtual experiences and a host of improvements over the previous edition.
More Pixels: It has 10 times more pixels than the Meta Quest 2, which helps keep physical surroundings in sight. You can double tap the headset to switch from fully immersive to blended environment where the virtual elements are overlaid on the physical surroundings.
Double the Graphic Processing Power: It offers double the graphic processing power, and features the new Snapdragon XR2 Gen 2 platform, developed in collaboration with Qualcomm Technologies. This affords fast load times and crisp details.
Higher Resolution: The Meta Quest 3 has a 4K+ Infinite Display, which Meta says affords an almost 30% increase in resolution compared to the Meta Quest 2. This equates to 25 pixels per degree and 1,218 pixels for inch.
Spatial Audio: The Meta Quest 3 offers support for spatial audio, with enhanced sound clarity and bass performance. It features a 40% louder audio range than the Meta Quest 2.
Slimmer: Design-wise, the Meta Quest 3 is also slimmer, with a 40% thinner optic profile. This consists of two displays in the pancake lens optical stack, with 2,064 x 2,208 resolution per eye.
More Comfortable Fit: The thinner profile also results in a more comfortable fit, with more balanced weight distribution. The straps are soft and adjustable, easy to wear over glasses and adjust to fit different sized heads and face shapes.
The Meta Quest 3 is available now in the U.S. for pre-order and starts at US$500 for the 128GB version and US$650 for the 512GB. It will officially be in stores on October 10.
Ray-Ban Meta Smart Glasses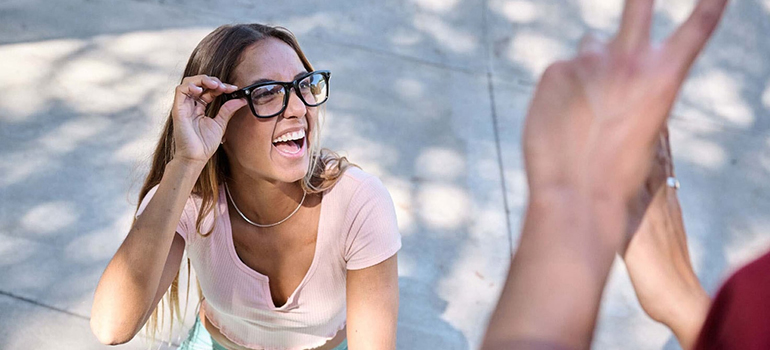 Meta has also collaborated with Ray-Ban on a pair of new smart glasses, which again, offer improvements over the previous generation model, along with new capabilities. The changes, said Meta, were made based on user feedback. This includes retaining the same open-ear audio design and general form factor so you can capture moments through both photos and video hands-free, but with enhanced functionality.
Custom-Designed Speakers: The new models feature custom-designed speakers with extended bass, higher volume, and improved directional audio that helps reduce audio leakage. This in turn improves calls, music, and podcasts, even in windy or noisy environments. For video recording, there's also a new five-mic array for facilitating immersive recordings.
Better Camera: The camera is now an ultra-wide 12MP that can capture 1,080p videos that are up to a minute in length. Once captured, you can also share photos using a simple "send a photo" voice command.
New Processor: These smart glasses are powered by the new Qualcomm Snapdragon AR1 Gen1 platform, which Meta says affords both the higher quality photo and video processing as well as faster overall computing.
New Charging Case: The glasses also come with a redesigned charging case that offers up to eight additional charges for a total of 36 hours of continuous use. The case is also slimmer and smaller overall.
Styles: The smart glasses come in two classic styles: Wayfarer and, for those who prefer a more retro look, the Headliner. Each come in matte or shiny black and there are three new transparent frame colour options from which to choose: Jeans, Rebel Black, and Caramel. You can further customize them with over 150 frame and lens combinations, as well as the option to add prescription lenses.
Design Improvements: The glasses themselves are slimmed down overall and they also weigh less, making them more comfortable to wear for long periods of time. They are also now IPX4 water resistant and feature an improved touchpad. Interaction earcons have been added as well so the glasses are able to respond much more quickly to your commands.
Livestreaming: There's now the ability to livestream from the glasses directly to social sites like Facebook and Instagram. You can see comments in your preview and tap and hold the side of the glasses to hear the comments spoken aloud.
Meta AI Integration: As noted above, Meta has also developed its Meta AI platform to include a new advanced conversational assistant (more on that below), and this has also been integrated with the glasses, optimized for the hands-free experience. You can use the "Hey Meta" command to engage with the virtual AI assistant using your voice. These features will be available in beta in the U.S. only at launch.
The Ray-Ban Meta smart glasses start at US$299 and are on pre-orders now, officially hitting stores on October 17.
Meta Generative AI
Meta is also enhancing its generative AI experience.
AI Stickers: Using technology from Llama 2 and the foundational model for image generation called Emu, you can generate customized stickers to be used in chats and stories through simple text prompts. The feature rolls out next month to select English-language users of WhatsApp, Messenger, Instagram, and Facebook Stories.
AI Photo Editing: There are two main components to AI Photo Editing. With Backdrop, you can change the scene or background of a photo to add elements using a text-based comment to trigger them. With Restyle, you can apply different visual styles to a photo, like watercolour, newspaper collage, turn edges, and more. Any image created using these features will include a note that it was generated using AI. In future, Meta may add visible or invisible markers to different these from unedited photos.
Meta AI Assistant: Using the AI assistant, you can interact with Meta as if it was a person. The feature works on WhatsApp, Messenger, Instagram, and the aforementioned Ray-Ban Meta smart glasses as well as the Quest 3. When chatting, Meta AI has access to real-time information through the company's search partnership with Bing.
Additional AIs: Meta is also launching 28 other AI characters to create a sense of familiarity when communicating with different ones. Each will have their own Instagram and Facebook profile, and Meta has partnered with cultural icons and influencers to embody them. This includes people like Charli D'Amelio (Coco, dance enthusiast), Dwyane Wade (Victor, Ironman triathlete to motivate you), and Roy Choi as Max, a seasoned chef. These personas will begin to rollout in the U.S. first, with new characters planned to be added in the coming weeks.
Limitations to Note
Meta advises that Meta AI has some limitations, in that its knowledge base is currently limited to information created prior to 2023, which may lead to dated responses in some cases.
Meta Studio & Businesses
Through the Meta AI Studio, businesses can create Ais to reflect their brand values and help improve customer service experiences. Using these Ais, Meta says businesses can better engage with customers across Meta apps.
Privacy
Naturally, privacy is a major concern when it comes to AI, and Meta has addressed this. The company says knowledge was acquired through publicly available online information, with the dataset excluding websites that commonly share personal information. While publicly shared posts from Instagram and Facebook were used, the models did not use private posts, nor content from private messages. Data from AI stickers, however, may be used like your searches for stickers. This, says meta, is to help improve the AI sticker models.
Meanwhile, information shared when interacting with the generative AI is used to improve products and "for other purposes." The information may be retained and used to provide "more personalized responses or relevant information in that conversation." However, the models are trained to limit private information shared being included in responses to other people.
You can also use commands to delete information shared in any chat: type "/reset-ai" in a conversation. Finally, the conversational AI only reads messages that invoke "@Meta AI" or messages where a reply invokes "@Meta AI." Meta AI does not access other messages in the chat.
With these new announcements, Meta is placing itself at the forefront of some of the biggest tech innovations for 2023 and beyond: AI, VR, and smart wearable tech.