By Hessie Jones
Businesses now know that they have to adapt to the demands of social media and somehow incorporate its elements into corporate structure and operations. A major question within many companies is, Who takes the lead? More and more it has to be people who deal with customers.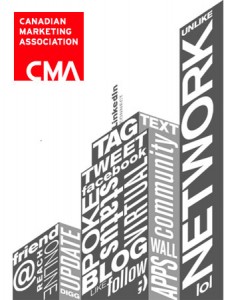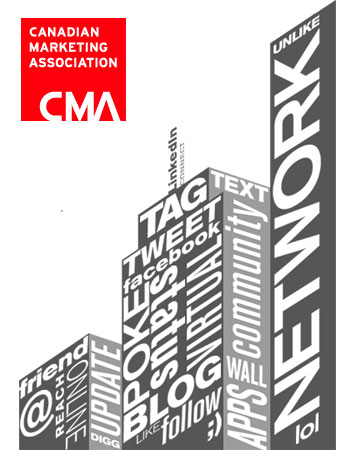 The question was addressed by a distinguished panel at a recent Social Media Roundtable held by the Canadian Marketing Association. The roundtable's purpose:
The emergence of social media as a prominent channel of communication amongst consumers presents significant challenges that many organizations are only just beginning to understand and address. Who should own it? How do you manage it? Where is this channel going? How do you measure ROI?
The speakers included Laurie Dillon-Schalk, Digital Strategy Director, JWT; Wendy Arnott, Vice-President, Social Media and Digital Communication, TD Bank; David Bradshaw, Vice-President, (Head) of Sales and Service, ING Direct Canada; Mark Stevens, Vice-President, Customer Care, Kobo; Jeff Cann, Manager, Accounts, Sysomos; Christopher Brockbank, Senior Vice-President, Marketing Sears Canada.
Who's at the steering wheel?
In responding to the key question: "Who is driving the Social media bus?" all agreed that Marketing has been the driver because it has the brand ownership and has ownership on communication to the customer. However, as the space is evolving to social business, it is really everyone in the organization that needs to get involved.
In past years, Social Media has been tested and many never really understood its significance–many times relegating the responsibility to the most junior people in the organization. The perception was that Social Media was just another channel and therefore it was deprioritized.
TD has seen the channel evolve into something more significant. Wendy Arnott indicated that in order to convince the Senior Executives to take notice and begin implementing changes, TD spent an entire year planning and listening:
Understanding the pulse of the TD customer: the context of what was being said and the overriding sentiment about TD;
Creating guidelines for employees;
Defining the voice of the brand;
Setting up a strategy for the purpose of effectively engaging.
Monitoring, Measurement and ROI
Kobo VP Mark Stevens noted that there are thousands of discussions taking place and asked: "How do you choose channels? Where do you engage and where NOT to engage? How do you measure success?" Sysomos' Jeff Cann responded, "Figure out where people are congregating. This is where the time and energy is spent talking about your brand– where the  majority of volume discussions can be found… Understand trends of these discussion."
I was happy to hear that TD has all departments aligned: Legal, Risk, Compliance, PR, Privacy.  They continuously monitor all discussions and develop proactive policies to turn "detractors into promoters".
Laurie Dillon-Schalk of  JWT suggested there are still challenges in defining digital value. For social, "Work has yet to be done in determining how digital has impacted purchase. That will determine dollar investment in social media." David Bradshaw of ING Canada reiterated, "This is a business initiative–the entire company needs to be involved".
Sears' Christopher Brockbank pointed out some major changes happening with respect to social media: "Involve the customers in the shopping experience". What this means: Customers will now have a stronger stake in defining trends, changing the shopping experience ie Having a SAY.
Brockbank  suggested the conversation was painful in the beginning. Sears approached this honestly and was willing to listen to everyone. He said this was somewhat equivalent to "admitting you're an alcholic".  What they found in the process was a large number of customers rooting for Sears to get  better.
Marketing and Customer Service are aligned
The bulk of the discussion revealed a strong cohesion between Marketing and Operations. But there is still work to be done. David Bradshaw said the customer relationship is still evolving but roles need to be clearly defined. Is there an overall contact point? Laurie Dillon-Schalk noted that customers need to spend time across different groups because each stakeholder has a different "view" of the customer.  As Brockbank Sears shared, Social Media needs to be centred under the brand, under one banner but the planning process will define and dictate each stakeholder role.
Things that work:
Employ front line staff who are wiling to learn, are passionate and good judge of situations
Proper training
KPI's (Key Performance Indicatios) to measure to success
Engagement: Be interested and be interesting
Proper organization and a clear plan of action
Integrating CRM (Customer Relationship Management)
Social media guidelines for crisis team escalation
Data gathering at all customer touch points
Do we have a ways to go? Absolutely. I take comfort in knowing that some of the biggest brands are putting their stake in the ground to lead the way and figure it out.