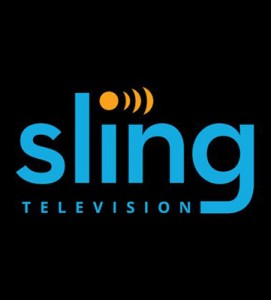 The new Sling TV live television streaming service introduced by Dish Network in the U.S. a month ago isn't available in Canada, but if successful, it may gain enough traction to force providers here to rethink their current strategies.
Sling TV is an over-the-top streaming service offering consumers a way to watch live channels for a flat rate per month without a contract. The base package costs $20 (U.S.) per month and includes 12 varied channels like ESPN, ESPN2, TNT, TBS, Food Network, HGTV, CNN and Disney Channel, among others. There are also elective add-on packs of extra channels for $5 apiece called Kids Extra, News and Info Extra and Sports Extra. The live channels are complemented by on-demand and pay-per-view content.
These are the channels offered in those packages:
Sports Extra: SEC Network, ESPNEWS, ESPNU, Universal Sports, Univision Deportes, beIN Sports, ESPN Buzzer Beater, ESPN Bases Loaded and ESPN Goal Line.
Kids Extra: Disney Junior, Disney XD, Boomerang, Baby TV, and Duck TV.
News & Info Extra: HLN, Cooking Channel, DIY and Bloomberg TV.
Device support also ensures a broad reach. Sling TV will be available for iOS and Android, Mac and PC, Roku players, Google's Nexus Player, the Xbox One and Samsung and LG smart TVs. While restricted only to those in the U.S., it is technically possible for Canadians to gain access by using a VPN service to circumvent the geo-restrictions. The only potential issue is the method of payment, as Canadian credit cards may not be accepted.
The service officially launched to all users today, and those who are interested in checking it out can start with a free seven-day trial.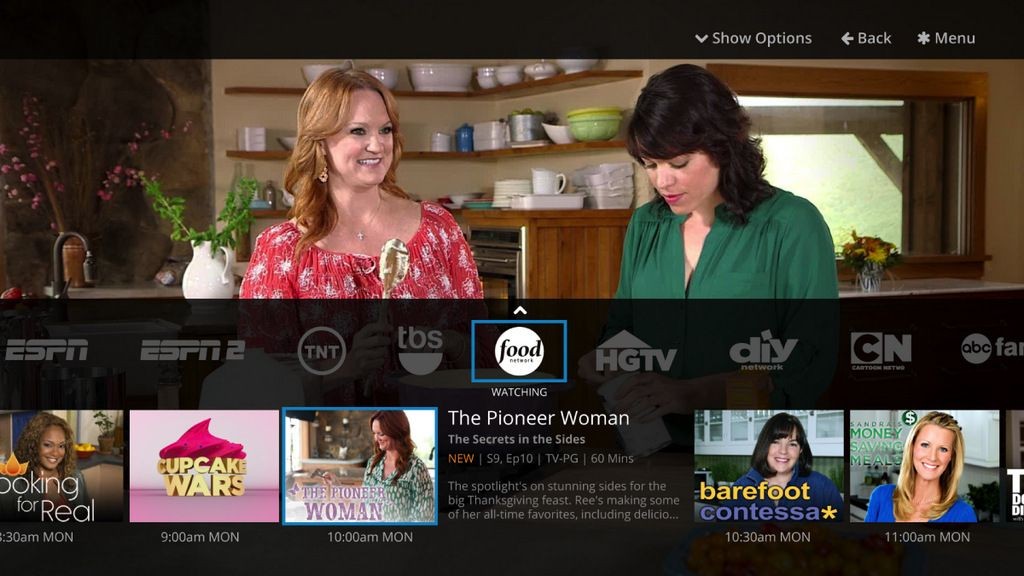 Along with the launch, Sling also announced that it added AMC as a content partner to add the flagship channel to its core package. This would bring shows like The Walking Dead and Mad Men over.
The idea of an a la carte live TV service has been touted as the most likely format to replace the conventional cable model that has been in place for decades. There are variations of this, including the Tablo from Ottawa-based Nuvyyo, which utilizes free over-the-top (OTA) TV from a digital antenna in the home and streams it to compatible devices. Aereo had offered direct streaming of free OTA TV network channels to mobile devices until it was forced out of business last year when it lost legal battles with the networks.
Dish is a provider, just like Rogers, Bell, Shaw or Telus are in Canada. Its partnership with Sling is a way to test the waters using technology the latter has expertise in. Rogers and Bell, in particular, have only flirted with live streaming TV using apps that are limited to their own respective customers. Sling TV isn't tied down that way, since a subscriber doesn't have to be a Dish Network customer.
The big providers up here seem hesitant, if not loath to attempt something like that. While licensing and rights may be a little murky, depending on the channel or show, there is little to suggest a similar approach couldn't be done in Canada. Unfortunately, there isn't the will to go there yet. Even Shomi and CraveTV, Rogers/Shaw and Bell's respective streaming video streaming services, are closed off to non-subscribers. There has been talk of eventually opening it up to everyone, but there's no word on when that could happen. After all, these services are meant to compete or complement the likes of Netflix, not to compel people to cut the cord.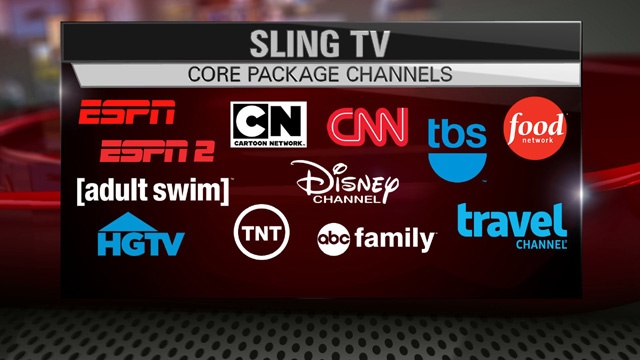 It's too early to say if Sling TV will be a successful cord-cutter's dream, but the model it's using requires little to no learning curve for a majority of users. Anyone with a smartphone, tablet, computer or compatible streaming box can watch on it. And it's live TV without a hefty bill.
Granted, the initial feature set isn't terribly deep. Sling offers no real PVR functionality and shows that have already aired are only available for three days before they're removed. You can't rewind on all the channels, and there is no support for 5.1 surround sound (except for on-demand content), only stereo. And lastly, only one person can watch a stream on one account at a time, though you can have multiple devices registered to that account, all of which exactly mirrors the way a Slingbox works.
One of the top concerns in going with an a la carte TV streaming model is that certain channels and programming will inevitably be cannibalized. With rules for Canadian content in effect, that factor has a wider scope in the country. Sling TV is still largely unproven, and paying $20/month for less than 20 channels may seem anathema to paying $100/month for a few hundred channels. What's becoming clear, especially with younger and more tech-savvy users, is that they want easy, equitable and affordable access to the shows they like. Loyalty to a channel or network seems like a bygone era, unless we're talking about sports or news.
In the event that Sling TV does make real inroads and acquires millions of subscribers in a short time, major Canadian providers will have to take notice because their customers will have already. The gates are starting to open and once the flood starts, it will be all but impossible to close them again and go back to the TV of old.