By Gadjo Cardenas Sevilla
Google's powerful and versatile Nexus One Android smartphone is now officially offered to work with Wind Mobile and possibly upcoming carrier Mobilicity which shares similar network features. This opens the Google smartphone to the entire range of Canadian GSM providers.Read on after the break.
Google first made the Nexus One available to Rogers customers specifically but it turns out the device works just fine with both Bell and Telus since they share similar 3G+ voice and data networks.
The release on Google's phone page goes as follows:
Two versions of the device are currently offered. Both versions support four GSM radio frequencies (850/900/1800/1900), but the supported 3G/UMTS bands will differ depending on the version selected. When ordering, you'll be able to select either of the following devices:
3G coverage on networks that use the 850 MHz, 1900 MHz, and 2100 MHz frequency bands (recommended for use on AT&T in the US and Rogers Wireless, Bell Mobility and TELUS in Canada)
3G coverage on networks that use the 900 MHz, AWS, and 2100 MHz frequency bands (recommended for use on  WIND Mobile in Canada)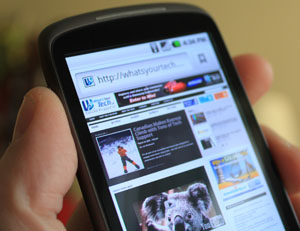 In addition, the Nexus One will deliver 2G/EDGE speeds on GSM networks and also supports WiFi.
These cover most major GSM mobile providers worldwide; however, if you're unsure of the bands supported by your mobile service provider, please contact your provider directly prior to purchase. Also remember that voice and data coverage, including both 2G/EDGE and 3G coverage, are dependent on your specific mobile carrier's network and coverage areas. Check with your mobile carrier about the availability of voice and data services in your area.
Check out more of our coverage of the Nexus One, Mobilicity and Wind Mobile.