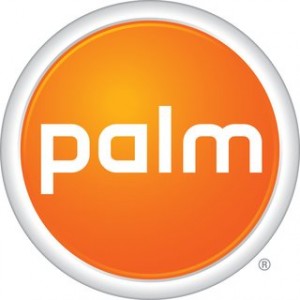 By Gadjo Cardenas Sevilla
We never saw this coming but HP has just purchased Palm Inc. The flagging smartphone maker's poor earnings coupled with less-than-stellar consumer reaction to its Pre and Pixi smartphones spelled trouble and it seemed Palm was floundering in the very segment it helped create.
When Palm was rumoured to be up for grabs a few weeks agp, many expected a handset maker or mobile phone company to buy Palm, which singlehandedly created the personal digital assistant market as well as the smartphone segment in the mid 1990's. Rumoured suitors for Palm's assets included handset makers HTC, Lenovo and others who are more heavily invested in the mobile space. Aside from the name and the products, Palm's true wealth is in its large collection of patents and innovation in mobile devices, smartphones, tablet and touch-based devices.
HP has money and the desire to be a competitor in the mobile space, they may finally be able to succeed where Palm has failed, but they better hurry up. Microsoft, Apple, RIM, Google and even Nokia are way ahead in many markets.  HP has had no success in evangelizing its own line of iPaq branded smartphones, many of which are similar in style to BlackBerry devices but running older Windows Mobile operating systems and applications. With Palm in tow, HP can now eke out a compelling portfolio of smartphones and mobile devices. We expect to see Palm's WebOS in netbooks and tablets as a result of this buyout. Below is HP's official release.
HP  and Palm, Inc. announced that they have entered into a definitive agreement under which HP will purchase Palm, a provider of smartphones powered by the Palm webOS mobile operating system, at a price of $5.70 per share of Palm common stock in cash or an enterprise value of approximately $1.2 billion. The transaction has been approved by the HP and Palm boards of directors.
The combination of HP's global scale and financial strength with Palm's unparalleled webOS platform will enhance HP's ability to participate more aggressively in the fast-growing, highly profitable smartphone and connected mobile device markets. Palm's unique webOS will allow HP to take advantage of features such as true multitasking and always up-to-date information sharing across applications.
"Palm's innovative operating system provides an ideal platform to expand HP's mobility strategy and create a unique HP experience spanning multiple mobile connected devices," said Todd Bradley, executive vice president, Personal Systems Group, HP. "And, Palm possesses significant IP assets and has a highly skilled team. The smartphone market is large, profitable and rapidly growing, and companies that can provide an integrated device and experience command a higher share. Advances in mobility are offering significant opportunities, and HP intends to be a leader in this market."
"We're thrilled by HP's vote of confidence in Palm's technological leadership, which delivered Palm webOS and iconic products such as the Palm Pre. HP's longstanding culture of innovation, scale and global operating resources make it the perfect partner to rapidly accelerate the growth of webOS," said Jon Rubinstein, chairman and chief executive officer, Palm. "We look forward to working with HP to continue to deliver industry-leading mobile experiences to our customers and business partners."
Under the terms of the merger agreement, Palm stockholders will receive $5.70 in cash for each share of Palm common stock that they hold at the closing of the merger. The merger consideration takes into account the updated guidance and other financial information being released by Palm this afternoon. The acquisition is subject to customary closing conditions, including the receipt of domestic and foreign regulatory approvals and the approval of Palm's stockholders. The transaction is expected to close during HP's third fiscal quarter ending July 31, 2010.
Palm's current chairman and CEO, Jon Rubinstein, is expected to remain with the company.