The fight for the family room became even more heated last week at the 16th annual Electronic Entertainment Expo ("E3"), which once again served as a battleground between the three major console companies: Microsoft, Sony and Nintendo.
Each of the Big Three unveiled new hardware, games and services to the crowd of roughly 45,000 industry attendees from 90 countries, who crammed into the Los Angeles Convention Centre and surrounding venues to catch a glimpse at tomorrow's trends today.
The following are highlights from each of the major press conferences held by Microsoft, Sony and Nintendo.
 Xbox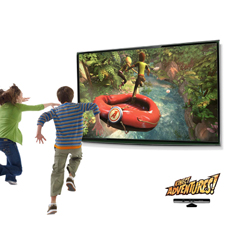 Microsoft's conference was dominated by its controller-free device, dubbed Kinect (pronounced "connect"), a horizontal bar-shaped peripheral for its Xbox 360 packed with cameras, 3D depth sensors and a "multi-array" microphone. This technology lets you be the controller, if you will, as it can monitor your movements in front of the television, hands-free.
For example, grab an imaginary steering wheel and race around a winding track — while also peeking around corners to assess how much drifting is required. Or reach out towards the screen to stroke the fur of a baby tiger and then hide behind your sofa to play hide-and-seek with the playful cub. Or test your skill at a dancing game that analyzes your moves.
Kinect will also let you interact with other digital content on the Xbox 360, such as waving your hand left and right to scroll through a digital movie catalog (think Tom Cruise in "Minority Report") or use your voice to start, pause or stop a film or song. Place a video call with a family member in, say, another city and then start a film to watch together.
 Due out Nov. 4, Kinect will work with all Xbox 360 consoles, says Microsoft, though no price was announced.
 Microsoft also delivered live demos of its next shooters – that require a controller — such as "Gears of War 3," "Halo: Reach" and Activision's intense "Call of Duty: Black Ops."
Also unveiled was a new slimmed-down model of the Xbox 360, with more memory and built-in WiFi, now available for $299.
Nintendo
The Japanese giant kick-started its press conference with the return of one of the most beloved video game characters in the company's history.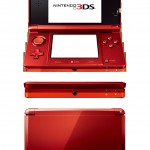 Due out sometime in 2011 for Nintendo Wii, "The Legend of Zelda: Skyward Sword" received a huge reception from the crowd. Visionary game designer Shigeru Miyamoto showed how players will hold the wireless Wii Remote like a sword and the tethered Nunchuk controller as a shield. Players can also select from a number of items to help in Link's quest to conquer evil, including a flying beetle you can control in the air and use to pick up hard-to-reach items.
Nintendo also announced a new "GoldenEye 007" action game, the first "Kirby" adventure on the Wii and the return of "Donkey Kong Country" this fall.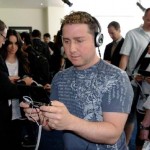 But the big news was the Nintendo 3DS, a 3D-enabled portable game system due out by March of next year (no price announced). While resembling the current clamshell Nintendo DS/DSi handheld system, the 3DS lets you see gaming content in 3D – without requiring any special glasses. You can adjust the effect with a small slider on the right side of the unit, or turn off 3D altogether.
 The 3DS, which will support 3D movies, too, also features two cameras pointing outwards to take three-dimensional photographs, one camera that points towards the gamer and an analog stick to better control the action.
 Sony
Sony came to E3 with a cheeky presentation that poked fun at the competition, including a rousing speech by PlayStation's popular pitchman Kevin Butler (played by comedian Jerry Lambert).
 Much of the conference was to showcase Sony's motion-sensing solution, dubbed PlayStation Move, and its foray into 3D gaming.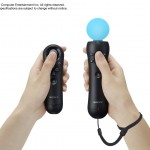 The PlayStation Move, a wireless peripheral that resembles a microphone with a coloured light on top, works in conjunction with the PlayStation Eye camera (required) for precise motion control in front of the TV, and depending on the game, the ability to put your face or body on the screen too.
 The PlayStation Move will be available on September 19 for $50, plus there will be a bundle that includes the camera, a secondary controller and a game.
Sony touted the PlayStation 3 as the only 3D-ready gaming console (via a free software download), but for gamers to see the effect, you'll need a 3DTV, as well. Attendees were instructed to don a pair of 3D glasses to view the real-time demo of its sci-fi shooter, "Killzone 3," which looked impressive.
 Other demos – including "Gran Turismo 5" (out November 2) and a new "Twisted Metal" vehicular combat game – also initiated roars from the crowd.
 —