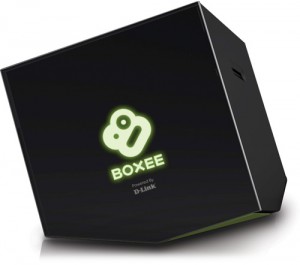 With recent announcements surrounding Netflix, Apple TV and Bell and Telus offering Internet-enabled TV (IPTV), the idea of watching what you want, when you want is really starting to pick up steam. There will be a new player in that space with Boxee, a box that leverages the excellent free software currently available with hardware made by D-Link. Future Shop and Best Buy have announced that they will be selling the Boxee box in November.
The Boxee software was developed a couple of years ago as a way to aggregate media content from a computer and the Web into one interface. It grew popular as an application when connecting a PC or Mac to a TV, and those who hacked the original Apple TV were open about their admiration for the app. There were rumours of an impending partnership with a hardware manufacturer to add even more to Boxee's capabilities.
Following in the footsteps of devices like Western Digital's WDTV Live, Seagate's GoFlex, ASUS's O!Play and the Apple TV, the Boxee Box will act as a media player that will playback video up to 1080p resolution (with support for 5.1 surround sound). It will stream content directly from any storage device you have connected to your home network. It will also work with Netflix, as well as stream video from sites like YouTube, Vimeo, Fora.tv, Blip.tv, TED Talks, as well as independent movie sites, Mubi and Openfilm.
A dedicated Web browser will also be included, and it will be optimized to work with the included Boxee remote that has a QWERTY keyboard on it. The Boxee Box will support Flash video, so pretty much any site you can think of that plays Flash video is supposed to work. File format compatibility is also said to be extensive, though no official list has been released yet.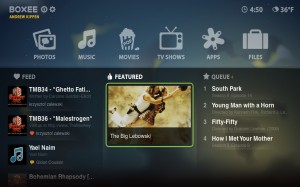 Under the hood, the Box will have an Intel Atom Processor, 1GB RAM, HDMI output, an optical digital audio (S/PDIF) output and composite audio output. There will also be an Ethernet port and support for Wireless-N, plus two USB ports, and an SD card reader.
What content will be kept away from Canadians because of geo-blocking licensing issues is hard to say, as there has been no mention of any restrictions thus far. The Boxee Box is being released in multiple countries, so the possibility of specific content deals with Canadian providers is plausible.
For the moment, November 21 is the date Future Shop and Best Buy have noted for the box's launch, and they are taking pre-orders at a cost of $199.99.