This is the last day to vote for the Canadian New Media Awards (CNMA), the country's only nationwide competition recognizing the accomplishments of Canada's most successful digital media companies.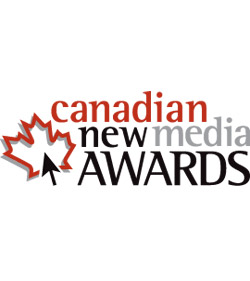 For its 10th year, the CNMA has established three new award categories: Digital Media Woman of the Year, Community Campaign of the Year and Digital Media Technology of the Year.
I am particularly pleased with the addition of the Digital Media Woman of the Year award. In my years as a technology marketer and publisher, and also in my volunteer roles with Wired Women and IABC, I have observed truly special talent by Canadian women in the interactive arena. What's more, I am thrilled to have been asked to sit as a juror for this category.
The Digital Media Technology of the Year award recognizes the outstanding achievements of an emerging leader in the field of digital media who has contributed to the development of the digital media industry by creating amazing content and technological innovations that are grabbing the attention of users in Canada and abroad.
For the CNMA to be looking back 10 years is quite an accomplishment. I can remember its first few years and, already, here we are at its tenth. Recognizing Canada's top interactive talent and campaigns has enabled some of our brightest marketers, producers and developers to shine while showcasing creative technical feats.
In addition to these new awards, the CNMA's award categories include:
Company of the year
Promising new company of the year
Digtial media technology of  the year
Best in Canadian culture – Interactive
Best cross -platform project
Best  francophone website
Best online portal
Best kids  interactive
Best online program, series OR film
Best mobile application
Best web-based game
Best use of social media
Best online advertising
Best branded entertainment
Community campaign of the year
Producer of the year
Designer of the year
Executive of the year
Developer of the year
The awards are part of nextMEDIA Toronto, Canada's leading digital media production and development marketplace. The CNMAs gala awards will be held December 1, 2010 at The Design Exchange in Toronto. 
The CNMA submission deadline is September 17th, 2010. Send in your vote.  For more information about this and other award categories, visit www.nextmediaevents.com/cnma.