Contrary to what you may have heard, the old-fashioned paper book is not dead – and bookscene.ca wants you to know it.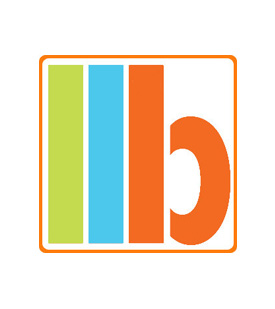 bookscene.ca  is officially launching September 29, with the aim of becoming Canada's premium online discount book club.
When you think about books these days, you think "Kindle" or "e-Reader". The news is dominated by headlines that tout the eventual demise of the paper product: Amazon Kindle e-book sales bypass hardcover books  or: Will E-Book Pressures Send Hardcover Prices Soaring?
bookscene.ca, a venture of Doubleday Canada, has chosen to stand its ground against these new consumption vehicles and continue to offer consumers the ability to purchase just books, complete with a book jacket, having the potential for dog-eared or crinkled pages, to be consumed late at night under the warm covers or in a quiet corner of a coffee shop.
I had a chance to speak to Rob Weatherall Manager New Member about what this launch means to Canadians. He said, " bookscene.ca … is all about connecting with people who are passionate about books—they love reading and they love sharing. With more than 6,000 titles in every conceivable genre, we're passionate about enabling and building book communities."
bookscene.ca believes that books go hand in hand with community and therefore has positioned itself as a company that enables and perpetuates connectedness. Says Weatherall,"As part of our launch, we have partnered with some really strong online networked communities, who have given us insight into the lives of women, particularly Moms, who are consumed with women a sense of personal time plus a reason to stay connected with other women who share the same interests."
Weatherall also noted that the partners they've chosen are strong social networkers who use Facebook, Twitter as well as mobile technology. He says, however, "As we've seen, Moms have not strayed from enjoying reading in the traditional sense. They still purchase books and most importantly, there are many who still prefer turning the page vs. swiping it."
Kathy Buckworth, an avid Twitterer, and an award-winning writer of books like "Shut Up and Eat: Tales of Chicken, Children and Chardonnay" and the "The Blackberry Diaries" sums up her relationship with bookscene.ca in this way: "As an avid reader, I'm pleased to be in partnership with bookscene.ca, and more specifically with my online book club and reviews, girlsatbookscene.com (GAB ), where readers can get fun and informative opinions on what women are reading today".
Buckworth already had a monthly book club with about 10 of her friends and colleagues. bookscene.ca convinced Buckworth to continue her work online and provide a place where she and the girlsatbookscene could openly provide their reviews for all the world to see.
Erica Ehm, Publisher and Personality of YummyMummyClub.ca says this: "Books can be expensive, so Bookscene.ca is a welcome addition to the online literary landscape. At YummyMummyClub.ca we believe "A Smart Mummy is a Sexy Mummy. For that reason, we thank bookscene.ca for this affordable way for moms to get smarter and sexier."
Michelle Davies, Editor-in-Chief of EverythingMom.com says this: "It's easy for women to lose themselves in the role of mother and wife and employee and all those other tasks that fall to moms but we all know how important it is to take time for ourselves. bookscene.ca understands that; they understand the value of quality me-time, hanging out with friends or on your own having a laugh or cry over a good book.  We're thrilled to partner with bookscene.ca through our National Online Book Club."
It's clear that technology doesn't just bring new alternatives, it brings new ways to enjoy the  things we love.