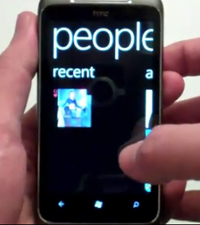 This may very well be Microsoft's last chance to make any serious impact in the ongoing smartphone wars. Windows Phone 7 is undoubtedly an impressive combination of design and function, but it will take some time to see if there's enough support for it to begin competing against the likes of the iPhone, BlackBerry and Android.
In this video, WhatsYourTech Guru Ted Kritsonis shows you how Windows Phone 7 looks and weighs the pros and cons.
Check out more of WhatsYourTech.ca's Windows coverage.
Check out more WhatsYourTech.ca videos.