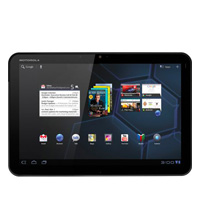 It is the first of its kind. A Google Android powered 10.1- inch tablet that's been designed from the ground up to shake things up in the very new, very Apple dominated tablet market.  Motorola's first ever Android tablet features a dual core 1GHz processor, 1GB of RAM and a 1280×800 widescreen and HD capable, 10.1-inch display in a tablet that weighs 1.6 pounds.  Shipping in Canada starting today, the Motorola XOOM is being sold through Best Buy Canada and Future Shop for $599 for the 32GB  WiFi model.
We first saw the Motorola XOOM during CES where it made quite an impact, impressing the tech press and fueling the tablet release frenzy that followed, earning it Best of Show Awards from CNET. While many expected a 3G+ WiFi variant to be released in Canada this month (the Motorola XOOM started shipping in the US as early as February 24th.  Sales have been pegged at 100,000 units since then).
The second major Canadian tablet release of the year after last month's iPad 2 (and first for April, which sees the mysterious and enigmatic BlackBerry PlayBook hitting stores on April 19) the Motorola XOOM is a harbinger of how Android Tablets are going to be accepted in the market. This WiFi variant is cheaper than the 3G version but can easily be paired with any of the new Mobile Hotspot capable smartphones including Motorola's own DEFY handset. Carriers like Rogers are now offering data sharing options for owners of smartphones and tablets.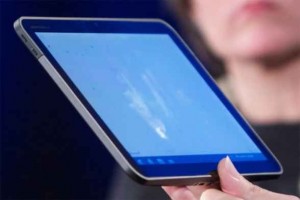 The Motorola XOOM WiFi is , the first device in Canada to run on Android™3.0 (Honeycomb) platform, Motorola XOOM Wi-Fi features a 1GHz-dual core processor and 1 GB of RAM, front-facing and rear-facing cameras, true multi-tasking functionality and the latest Google Mobile services on a 10.1 inch widescreen HD display. The XOOM does not need to be connected to a PC in order for owners to being using the tablet. Provided they have a WiFi connection, they can quickly enter their Google credentials to get the device started.
Called the "the most potentially disruptive technology" by CNET at the 2011 Consumer Electronics Show, Motorola XOOM Wi-Fi showcases Google's latest technologies including widgets, true multi-tasking, browsing, notifications and customization – on a 10.1-inch widescreen HD display.  Support for HDMI enables viewing of videos and movies on larger screens, such as HD televisions. A 5 MP rear-facing camera captures HD video and 2 MP front-facing camera enables clear video chats using Google Talk and possibly Skype.
There are around 100 Honeycomb specific apps in the market right now not counting the thousands of Android apps that are designed for smartphones which might be able to run in a larger screen. For Honeycomb to really compete with Apple's iOS, there needs to be a fast and decisive move to populate the Android Market with compelling applications.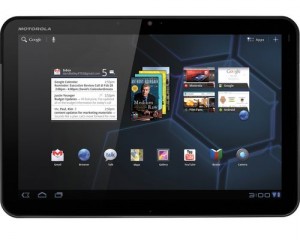 Included in the XOOM are some of the  latest Google Mobile services include Google Maps 5.0 with 3D interaction,  and a tabletized version of Gmail. Motorola XOOM Wi-Fi also supports a Beta of Adobe Flash Player 10.2 downloadable from Android Market, enabling the delivery of Flash based web content including videos, casual games and rich Internet applications.
Motorola XOOM Wi-Fi also features a built-in gyroscope, barometer, e-compass, accelerometer and adaptive lighting, the XOOM is expected to deliver 10 hours of video playback and  supposedly charges in nearly half the time of competitive tablets on the market.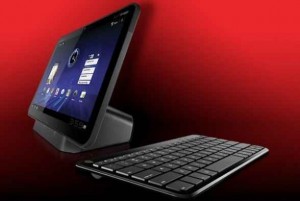 Motorola Smart Accessories
Motorola has promised a line of XOOM-specific accessories to enhance the tablet experience including:
A Standard Dock for watching video or listening to music through external speakers as the device charges. Available  for $49.95.
A Speaker HD Dock for sending HD content directly to a TV or clearly listening to music through two built-in speakers – eliminating the need to attach external speakers. Available for $129.95.
A custom keyboard with Bluetooth® wireless technology and special AndroidTM shortcut keys. Available for $69.95.