By Ted Kritsonis
Whether you're a savvy home networking guru with a modern setup of streaming video and file sharing, or a novice user just looking to get the most out of your Internet connection, Linksys's E4200 is a great step in the right direction.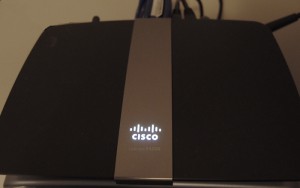 The E4200 is the immediate upgrade to the previous E3000 (though an E3200 model is being launched now as well) and its official title is as a "Maximum Performance Dual-Band Wireless-N Router". Not quite a mouthful, but it should get the point across that this is meant to be a serious performer in any home environment.
On paper, the E4200 has a fairly impressive resume. It's dual-band, so both 2.4GHz and 5.0GHz bands can work simultaneously. Maximum speed is rated at 300Mbps on 2.4 and 450Mbps on 5.0, though we'll delve into that further in a bit later. There are four Gigabit Ethernet ports in the back, a Wi-Fi Protected Setup (WPS) button for easily connecting WPS-enabled devices quickly, and a USB port that is meant to run as a UPnP setup with an external hard drive.
We should also note that the router has a 3×3 internal MIMO special stream configuration on the 5.0GHz band. This means that the six antennas built into the E4200 are split so that three transmit while the other three act as receivers. It helps make for a smoother and faster connection, but the only problem is that not all PCs or Macs can make use of that because they don't have the proper adapters built-in. The newest MacBook Pro notebooks released this year have the adapters, and we did test this on one to gauge performance, which we will explain further.
The look and feel of the E4200 is also a bit of a departure from the typically bland designs routers have been known to have. We found it looked a bit like a sleek jewelry box at first, and we were impressed with its size, shape and weight because it also made it easy to find a spot for it.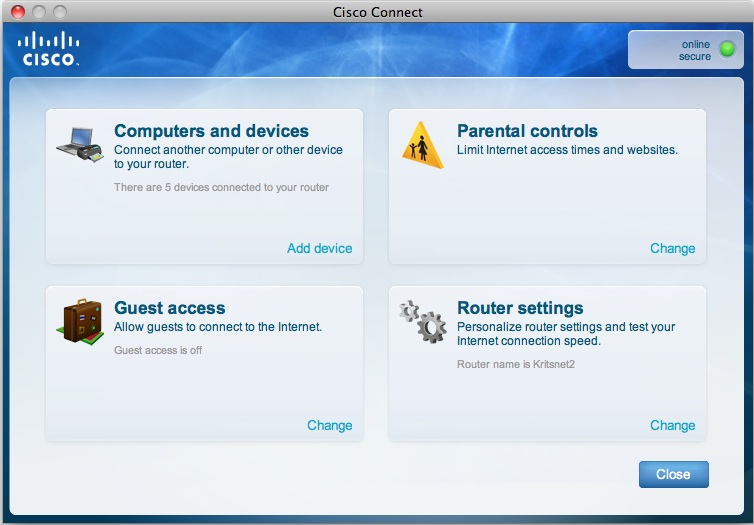 Setting up the E4200 can be very quick when using the Cisco Connect software found on the included disc. Indeed, anyone with little technical know-how can probably have this up and running in less than 10 minutes. Parental controls and a guest network (which runs only on the 2.4GHz band) can all be configured easily through the interface. The router's default username and password can also be changed quickly (the guest network has a different password). One potential downside is that the guest network is limited to 10 users. Parental controls, on the other hand, can prove very useful in cutting off Internet access at specified times, as well as blocking certain websites during set times as well.
Seasoned tech consumers will likely find the Connect software to be too limiting, which is why the Advanced Settings can take you straight to the web interface. Or you can opt to not even load the Connect software at all and just access the router using a browser through its IP address: 192.168.1.1. The web interface has all the advanced features a savvy administrator would want (VPN, FTP, port forwarding, MAC address filtering, etc.), and we recommend that you choose to use one or the other, but not both. Fiddling with features and settings in the web interface, and then tweaking others in the Connect software proved a bit problematic during our testing.
The WPS connectivity was also a bit of a pain. After setting up the network, we tried connecting a BlackBerry PlayBook to the router using WPS, which the PlayBook supported. The connection went off without a hitch, but also completely changed the settings on the router, thereby disconnecting all of the other devices connected to it. If you're fine with just inputting the password for each device you want to connect, then you can do without using WPS at all.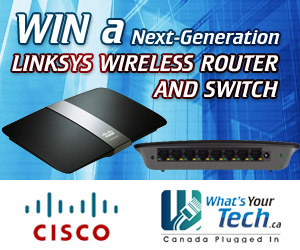 The USB port on the back supports external hard drives in the NTFS or FAT32 formats, and you can stream content from them locally over your network. We found that streaming worked well on both Macs and PCs, though we had to change the permissions on the external drive so that we could copy files over to it from a Mac. But the E4200 arguably performed even better in streaming content from a Network Attached Storage (NAS) device plugged into one of its Ethernet ports. Streaming a video file from the external drive with a manageable file size and bitrate was fine, but larger high-definition files proved to be more of a challenge.
Copying files back and forth was very fast on the E4200. We were able to reach speeds well in excess of over 70Mbps from a distance. We were also able to copy a 1GB file over to a NAS in just under two minutes. When plugged into the router via Ethernet, copying blazed even faster. We were fortunate to be able to get the most out of the router's speed because of the new MacBook Pro and its support for the 3×3 configuration, but it will be some time yet before a majority of PCs and Macs are able to do the same.
Everything from streaming Netflix, gaming online and even having many devices connected at the same time didn't slow the E4200 down. We found it never dropped a signal or needed any particular maintenance in the few weeks that we tested it.
The E4200 launches today and at $189.99, it is pricey for a router, which is why we recommend it primarily for those who love having faster speeds to move files around, or want a connected home entertainment setup.