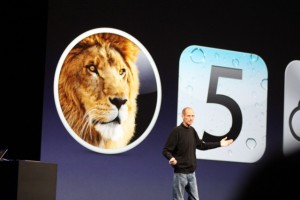 Text and photos by Gadjo Cardenas Sevilla
San Francisco, CA: Apple's CEO Steve Jobs took time off from his medical leave today to usher in a new iCloud streaming service for Apple's desktops, iPhones and iPads.
iCloud is a multi-faceted service that serves as an online  backup and synchronization solution for iOS devices, a music streaming service for iTunes and a document management service. The best thing is it is free.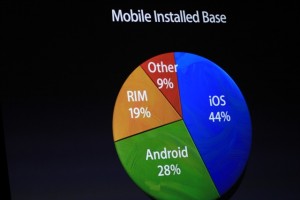 Continuing from where the kludgy Mobile Me service left off, iCloud promises to be a vastly superior implementations of Apple's cloud initiative.
The company who ten years ago called the computer the 'digital and lifestyle hub' where music, photos, Internet and video would interface now is moving on with its 'Post-PC' mantra that says the future is with mobile devices and cloud storage and computing.
iCloud aims squarely at similar products from Google (Music Beta) and Amazon (Amazon Cloud Drive) which offer access to streaming music from browsers and multiple devices. iCloud also threatens popular cloud storage solutions like DropBox and Evernote which allows people to share documents and files on the Internet. Apple's iCloud is backed by billions of dollars invested in large data centres that will not only host and facilitate data transfer but will serve as the backbone for iCloud's quick backup and streaming services.
Mobile Me, iCloud's predecessor, will be discontinued. The service cost users $99.00 a year and gave them an email account, storage for photos and files as well as a way to sync to the cloud. iCloud will be free for the most part and will offer users 5GB of storage for starters.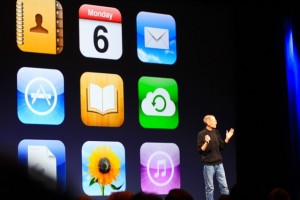 A supplemental service, iTunes Match, will replace user's non-iTunes music with a 256 kbps AAC DRM-free version if it can be matched  to the over 18 million songs in the iTunes Store, it makes the matched music available in minutes (instead of weeks to upload your entire music library), and uploads only the small percentage of unmatched music. iTunes Match will be available this fall for a $24.99 annual fee.
Apple also announced features for OS X Lion, their desktop OS as well as iOS for their smartphones and iPads. Most of the features are expected to be made available in the Fall.