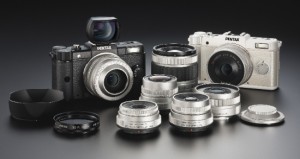 By Gadjo Cardenas Sevilla
Small cameras with big sensors and a variety of lenses are quickly gaining ground and Pentax has just launched their new system that offers the smallest bodies in the interchangeable lens market.
ILC's take the best features of point-and-shoot cameras and advanced controls users like in DSLR's without the bulk. The ability to use a variety of lenses (including some older manual lenses through the use of adaptors) has made these small but capable cameras very popular. Panasonic, Olympus, Samsung and Sony have all featured ILC's that have large (by comparison) image sensors that can approximate the quality of some DSLR cameras.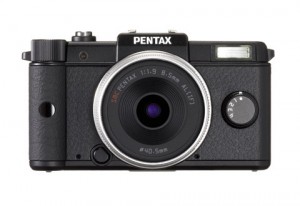 Pentax may have come late to the party but its Pentax Q system has a lot to offer.
The Pentax Q body measures just 2.3 by 3.9 by 1.2 inches (HWD) and weighs a mere  7.1 ounces without a lens, making it the smallest and lightest interchangeable lens camera currently on the market. The camera will have
There is a caveat, and that is the sensor is quite small, at  just 1/2.3 inches, which is diminutive compared to the 4/3-inch sensors in Olympus and Panasonic Micro Four Thirds cameras and the much larger APS-C sensors found in Sony's NEX interchangeable lens cameras, as well as most digital SLRs.
In buying cameras, megapixels aren't the key feature to consider but the size of the sensor. Smaller sensors ar susceptible to noisier images. This might not matter to casual photographers but may be a deal killer with prosumers and the enthusiast market. We see the Pentax Q as an interesting product for frequent travellers, great for street photography and as a backup system for semi-professionals.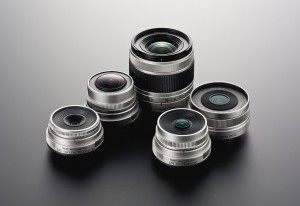 Pentax Q, which hits the market in September, will have a 12.4-megapixel CMOS backlit sensor, which should offer better performance in low light, and lower noise overall. But that's still a small sensor.
Pentax plans on going head to head with the likes of Panasonic and Olympus as it is positioning its Pentax Q kit (with a standard kit lens) in a similar US $799 price point as those manufacturer's products.