By Gadjo Cardenas Sevilla
How companies like Apple, Google, Microsoft and HP engage and compensate developers on their mobile platforms will eventually determine their long term success.
Hardware and the operating system are just part of the equation since software companies can only offer so many native applications. The developers who invest time and effort creating programs and applications are the real rock stars that make adopting a particular handset or tablet compelling.
Developer Incentives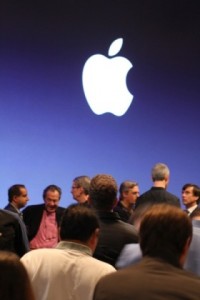 Apple attracts developers by offering them a somewhat profitable platform as well as the promise of continuing to sell hardware that people will want to buy.
In fact, Apple doesn't have to try too hard to court developers since it has 200 million devices and a huge user install base.
iOS also has the most established storefront and a story of success, it has already paid out $2.5 Billion to developers.
Developers can see the ecosystem, the long lines at the Apple Store on launch days and the high earnings. This generates interest and innovation.
Google, on the other hand, is playing catch up – specially in the tablet space. Google has always been generous to its developers, specially those who attend the yearly Google I/O conference which usually earns visitors a free  Android smartphone.
This year, participants were gifted with limited edition Samsung Galaxy Tab 10.1 tablets, mobile hotspots with three months free subscription and Google Chromebook notebooks. Superb incentives for developers to get their hands dirty developing apps for hardware that was still 2-3 months away from public release.

Mobile OS companies like HP, RIM and even Microsoft, need to borrow a page from Google and spur on developer activity.
Free hardware for accredited developers is the very least these companies can do to get them interested and hopefully locked into the ecosystem.
Open lines of communication, sponsoring regular developer events and creating an easy way for developers to test and publish their applications is challenging and expensive but necessary. Making sure the developers get paid for their work is another important aspect.
It is still early days in the mobile OS industry but competition is brutal. Developers need to choose whether they want to focus on one platform and excel in it or develop for manifold operating systems. How they are treated, trained and  compensated will eventually determine who they take their talents to.