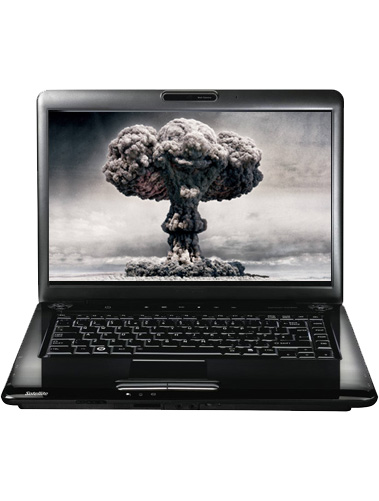 By Ted Kritsonis
Imagine having all your digital snapshots of your family, your vacations, your experiences — essentially your life's memories, all gone because you never bothered to back everything up. The feeling of loss, especially over something you could've completely avoided had you cared enough to bother trying, is coupled with shame because making sure that all your data is secured multiple times is not hard — and proves a worthy investment.
And the worst part is it doesn't really matter if you lost it all by sheer technical failure or a tornado ripped your home apart. That kind of negligence can foster the kind of resentment that ruins marriages.
Photos are priceless because of their immeasurable personal value, but so is a lot of other digital data. Hard drives are like digital keepsakes of video, music, documents, email and applications. Protecting all that should be a priority because if you don't, no one else will. The old saying of 'you never know what you had till it's gone' applies here more than you might realize. In the days of photo prints and photocopies, there was a permanence to data and information that just isn't the same anymore.
External hard drives continue to drop in price, and some from the likes of Clickfree, Western Digital and Seagate come with user-friendly backup software pre-installed. Backup and syncing software is pretty ubiquitous these days, and they come already pre-installed with Windows 7 PCs (Backup and Restore) and Macs (Time Machine). But third-party ones exist, too, like Carbonite, CrashPlan, Dropbox and Mozy, among many others.
The problem is that hard drives have a shelf life that's hard to read. They will eventually die, and possibly take some of your stuff with them. That's why it's not enough to back up your data just once, but at least twice.
Some suggestions to consider:
–       Make backing up part of your daily or weekly computer routine.
–       Keep a backup of all your data off-site away from your home, just in case of a natural disaster or theft.
–       Consider spending money to back up your data as an investment and insurance policy for what took you years to build.
–       Make use of a cloud-based storage option, like Carbonite, MiMedia, CrashPlan or SugarSync, to store data for extra safekeeping.
–       Use free software like TrueCrypt to encrypt and protect your data from prying eyes.