Jugnoo, a Toronto-based Internet media technology company, has developed a new tool to help small- to medium-sized businesses get results on the Social Web.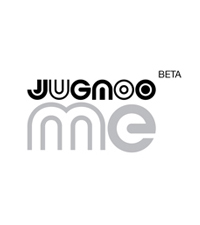 The new tool, called JugnooMe, is used by businesses to reach out to new customers through microblogs, videos, slideshows, coupons and contests, and comes with a suite of analytics for tracking results.
Jugnoo Me's main features include its simplified approach to social accounts management, and a "Social Advisor" that teaches and guides along the way. This Spring, Jugnoo will release a "Presence Map", which will allow business and site owners to see where people and prospects are in real-time on the Web.
Jugnoo is Sanskrit for "firefly". The company's stated vision is to "… shine the light from within by giving businesses the critical ingredient to grow – increased visibility."
Jugnoo Me is currently in open beta. The above video is Jugnoo's introduction to it. More information can be found in ths JugnooMe press release.