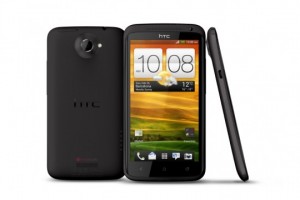 By Gadjo Cardenas Sevilla
Arguably the largest smartphone trade show in the world, the Mobile World Congress is held yearly in Barcelona, Spain as a proving ground for the latest and greatest mobile devices coming to the market.  This is the arena where smartphone companies try and outdo each other in terms of models, specs and innovation and where many of the future smartphones are launched. This year's show did not dissapoint.
Nokia is Back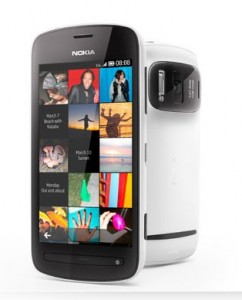 Two of the show's major reveals were from Nokia. One of these was the audacious and groundbreaking Nokia 808 Pureview Symbian smartphone which features a staggering 41-megapixel camera with Carl Zeiss optics.
Leapfrogging current smartphone and even consumer cameras in terms of photo size, quality and features, the Nokia 808 Pureview took the "Best New Mobile Handset, Device or Tablet at Mobile World Congress 2012." The only downside to this device is that it is running the Symbian OS instead of Windows Phone.
Nokia also revealed the Lumia 610 Windows Phone device which is geared at bringing Microsoft's mobile OS to the entry level. One of the biggest criticisms about Windows Phone in general is that much of the hardware is made up of expensive, higher tier models
The Lumia 610 features a 800MHz CPU, 3.7-inch WVGA TFT display, a 5MP camera and quad band GSM / EDGE / WCDMA compatibility. Innovation and a wide product mix are Nokia's strength and this year they have shown what they can do on both fronts.
HTC unveils Quad Core Smartphone
HTC made a number of announcements including the new HTC One X. This monster smartphone has a 4.7-inch 720p HD resolution screen, a quad core 1.5GHz chipset, 1GB of RAM and 32GB of storage space plus HTC's newly acquired Beats Audio system for clear and loud audio. HTC also outfitted the One X with a superb f/2.0, 8-megapixel camera is capable of fast multi-frame photography.
The HTC One X is clearly targeting the high end of smartphones and can even compete with larger devices like the Samsung Galaxy Note. More than a smartphone, the HTC One X is a handheld PC with the specs to match. Pricing will be a big deal for a device with such hearty specs and it will be interesting to see what kind of market demand something like this will attract.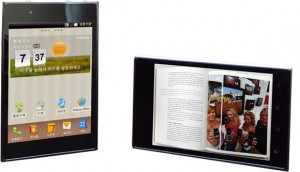 LG Optimus VU
Speaking of large, LG's new Optimus VU smartphone was shown off with its giant 5-inch screen with an unusual 4:3 aspect ratio. Designed to compete with Samsung's Galaxy Note, the LG Optimus VU does come with a stylus and a speedy 1.5Ghz dual-core processor as well as an 8-megapixel camera.
This is a phablet with an unusual orientation that might attract some users although we're still unsure how all the current apps will look on a screen resolution they weren't really designed for. Still, this is LG's year to try exciting new products and openly challenge Samsung, HTC and Motorola, the Optimus VU is a good place to start.
Samsung Galaxy Note 10.1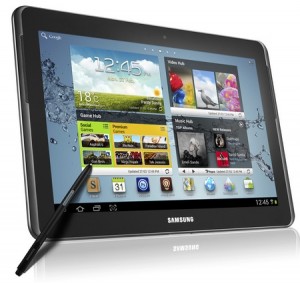 Yes, you're read that correctly. It seems Samsung is more than smitten with this whole 'note' concept and its desire to bring back the stylus as a way to get things done has extended to a whole new note.
At 10 inches in size, the Samsung Galaxy Note 10.1  features a 1.4GHz dual-core Exyno processor, a 1280 x 800 resolution, and a 3 megapixel  rear camera and a 2 megapixel shooter on the front. There's no LTE (Long Term Evolution) here but a 3G  HSPA+ 21Mbps cell radio, Wi-Fi, and Bluetooth.
The S-Pen stylus seems to be more useful on a tablet than a smartphone just because there's more screen real estate to work with.
I am still not sure why Samsung felt the need to compete with  its own Samsung Galaxy Tab 9.7  sales even further by releasing a slightly larger tablet with a stylus. It could be that they want to differentiate their products for a different market segment.
This year's Mobile World Congress proved that competition in mobile is expanding towards more choice in form factors and screen sizes. It will be exciting to see which products make an impact in the coming year.
-30-