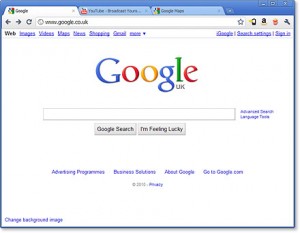 By Gadjo Cardenas Sevilla
Google's Chrome browser isn't just one of the fastest and most modern browsers in the market, it is also one of the most versatile applications we've used.
Chrome is known for being  a quick, stable and multifaceted browser. It has consistently grown market share on PC, Mac and Linux operating systems and has even evolved into a full-blown cloud operating system called Chrome OS. Here are five user tips to enhance your Google Chrome experience.
Change your Theme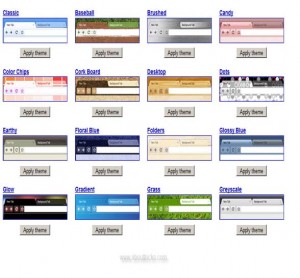 It is easy to flip the theme switch in Chrome and there are hundreds of neat designs to choose from.
In order to change the theme, simply click the wrench icon on the top right hand side of the browser.
This will reveal a drop-down menu, choose Settings and then choose Personal Stuff. At the bottom of this page is a link to Get Themes.
Click on that and it will take you to the Chrome Web Store where you can choose from various themes. Select the theme you want, restart Chrome and you have sucessfully changed your theme.
Clip Websites with Evernote
If you use the web for research then you do a lot of cutting and pasting. A better way to copy and save data is to use a tool like Evernote. You need to sign up for a free account and then download the Evernote web extension for Chrome. Once this is installed you will see the green logo with the elephant on the top right hand side of your Chrome browser.
Now when you want to clip a whole website or a section of a website, simply click on the Evernote icon and select what you want to save.
This information can be retrieved later on from your computer, tablet or smartphone provided Evernote is installed.
Use the Omnibox
Google Chrome's URL box  called the "Ominbox" where you usually type in web addresses or even search fields is a bit smarter than the average field. You can type in calculations and even use it to this calculate unit conversions like feet-to-meters, pints-to-liters, bytes-to-terabytes and others.
Play Angry Birds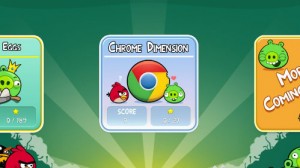 Browsers can be fun too and Chrome is probably the most fun oriented browser we've tried today.
You can download  the popular game Angry Birds from the Chrome Store (for free).
Once installed, you can use your mouse or your trackpad to shoot grumpy birds at greedy pigs, right on your browser.
This is just an example of one of the many games and applications you can run on the Chrome which  also has roots as a cloud OS.
Sync Chrome between your Desktop and your Smartphone
Google has released Chrome Beta as a smartphone browser running on Android (specifically for Ice Cream Sandwich or version 4.0).
While not yet widespread, because Google is taking its time to push out updates to current devices, this version of Chrome on the smartphone can seamlessly sync with your desktop.
Simply make sure you have the latest versions installed and running on both desktop and smartphone (or tablet) and then sign in to both using your Google account (same one you use for gMail). Once this is done, all your bookmarks, preferences and browsing history will be synched via the cloud on your desktop and your mobile device.
These are just some of the ways to make the most out of using Google's Chrome browser.