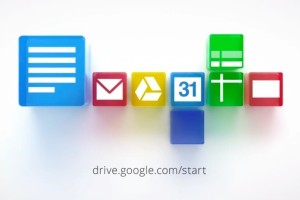 By Gadjo Cardenas Sevilla
Google Drive – the all encompassing online storage, cloud synching and collaboration tool is now live and goes over and beyond what Google Docs offered.
Google has always been about cloud computing. Their popular services like Picasa image sharing and gMail have always been server-based cloud apps that were accessible from any connected computer. Google Docs, their version of Microsoft Office, was likely a web-based cloud service that offered a free suite of applications such as a word processor, spreadsheet, database and presentation software that could work on virtually any computer and for free!
The best feature about Google Docs was the collaborative nature. Documents can be worked on by multiple users concurrently and in real time.
Google Docs has now been changed to Google Drive and offers increased storage space. Users now get 5GB of free storage which can be expanded to 25GB for a nominal monthly fee of US $ 2.50.
For users who might want even more cloud storage (which can be used by other Google services like gMail and Picasa) can pay US $4.99 a month for 100GB and there are options for more storage up to 16GB.
Google Drive also allows users to download desktop clients (it is available for Mac and PC)  which places some files on their computers. The desktop client synchronizes remotely with the server version so users can maintain the lastest iteration of the documents they are working on locally and on the cloud.
Anyone who has used the popular cloud app Dropbox will be familiar with this way of working.
Google Drive's appearances hints towards a new version of the Google Chrome OS and perhaps some revamped Chromebook computers. The biggest issue with the cloud is the need for constant access to the Internet since files reside on servers and not on your local drive.
This means users can work on their documents in offline mode or when they are not connected to WiFi or 3G, which has been  a dealbreaker for many.  This is soon going to change as Google is working around this problem.
As a Google Docs user, I've enjoyed the free upgrades and new features offered by Google Drive, it is certainly one of the more compelling cloud solutions out there that any user can enjoy for free.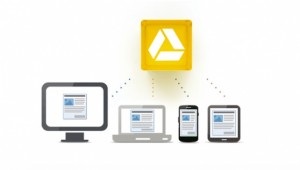 Although there are some privacy concerns about who owns documents and info posted on Google Drive (you still do), it isn't any different from many of the cloud solutions offered by competitors.
Now that Google has stepped up their game with Google Drive, we can expect the cloud computing segment to get even more competitive as companies will offer larger capacities for free in an attempt to entice users and get a share of the cloud space.
This is great news for users who will now have a selection of truly compelling cloud and collaboration tools to use.