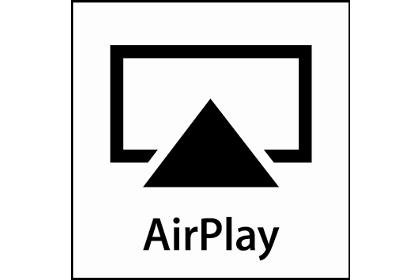 Most products or services Apple comes out with usually carry plenty of buzz with them, but there are a few that take a little time to resonate with people. AirPlay is one of them. As a seamless technology for streaming music, photos and video between compatible devices, it's arguably one of the easiest features to use.
AirPlay is actually an evolution from AirTunes, the wireless protocol first introduced in 2004 that allowed you to stream music from iTunes to another location in a home using an AirPort Express or share playlists with another computer running iTunes.
That concept was great at the time, but when Apple's late CEO Steve Jobs first announced AirPlay in September 2010, it kind of fell under the radar for most consumers. The biggest thing was that it allowed you to stream music to multiple locations throughout a home via Wi-Fi or Ethernet, provided the devices receiving the signal had AirPlay capability built-in.
More and more manufacturers making speakers and docks will be adding this functionality, so expect to hear it increasingly mentioned in the next year or two. In fact, you can probably find a number of speakers or receivers that already do it now.
Where AirPlay goes further is in letting you stream music, photos or video from your iPhone, iPad or iPod Touch to your TV through devices like the Apple TV and Boxee Box. For example, if you're watching an episode of one of your favourite shows from an app like CTV, Global or even YouTube, tap the AirPlay icon on the overlay next to the playback controls and you can wirelessly "push" that content over to your TV through an Apple TV or Boxee Box.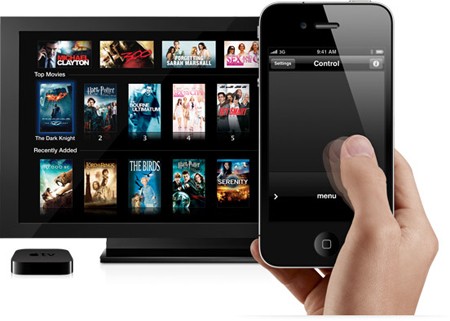 This process is called AirPlay Mirroring, and it applies to everything on an iPad, so you can navigate the Web, look through apps and even play Angry Birds on the big screen TV as well.
You can also do this with photos and videos you shot on your iOS device. If you have photos and clips from a vacation, you can easily stream them to your TV the same way. This also includes photo albums on the iPhoto app. Some third-party music, photo and video apps also support AirPlay too. Look for the icon if you're playing something and you'll know you're good to go.
It's not always bulletproof though. While you could conceivably use AirPlay to stream your iPad's screen (not media, just the home screen), it doesn't really work with the Boxee Box. The Apple TV is no problem, but the Boxee seems to require that you're actually playing something before it can mirror the feed.
With the launch of Mac OS X Mountain Lion this summer, AirPlay Mirroring will extend further to allow you to project your Mac's screen wirelessly to your TV. That should prove to be a popular way of surfing the Web and playing Flash-based videos, so long as users know about it.