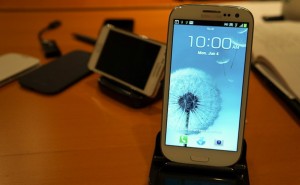 By Gadjo Cardenas Sevilla
Samsung's Galaxy S III is an anticipated smartphone. But it seems that Canadians will need to wait a little longer to get it.
Originally expected to launch on June 20, Samsung has claimed that unprecedented  global demand  has caused delays. The new launch date for the device is on June 27th. Samsung also said that colour  options may not be available at all locations.
This is the first time a Samsung smartphone has received so much attention. According to Samsung, there have been 10 million preorders for the Samsung Galaxy S III.
The Galaxy S III features a large 4.8-inch super AMOLED screen, a 1.5 GHz dual core processor, 2GB of RAM, an 8 Megapixel HD video capable rear camera as well as Google's latest Android OS (Ice Cream Sandwich) running Samsung's own optimized TouchWiz 5.0 OS which is inspired by the sounds and sights of nature. The most attractive part of the Galaxy S III  are its slim 136.6 x 70.6 x 8.6mm dimensions.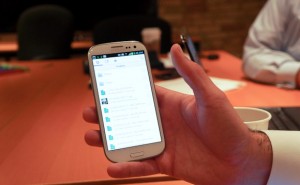 It isn't certain if this is a global delay or just a Canada specific issue. I've also reached out to Samsung to find out if this applies to in-store stock as well as pre-ordered carrier phones but have yet to hear back.
Below is the whole release from Samsung Canada:
Due to unprecedented global demand, with more than 9 million carrier pre-orders to date, the highly anticipated GALAXY S III will now be available for purchase beginning June 27th through leading Canadian wireless carriers and authorized national retailers. Some models and colour options may not be available at all locations.  Most carriers and retailers are offering the choice to register on-line for updates on the GALAXY S III, and some partners are offering their customers the chance to pre-order the GALAXY S III.  We expect any shortages to be short lived as we ramp up production to meet this unprecedented global demand.
The Samsung Galaxy S III will be available to  TELUS, Bell, Rogers, WIND, Mobilicity, SaskTel, Videotron and Virgin Mobile when it begins shipping on June 27th.