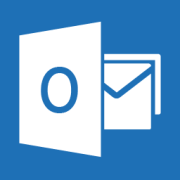 By Gadjo Cardenas Sevilla
Microsoft has reinvented  webmail with the new Outlook.com service .  A completely redesigned  free, social  and cloud based mail service.Microsoft is taking a bold step to re imagine personal email – from the data center to the user experience – and deliver an email service for the next billion users. I was able to access Outlook.com using my old and mostly neglected Hotmail.com account but then decided to start fresh and grabbed a new ___@outlook.com address.
Using the now familiar Metro interface that will be the major change to Windows 8 as well as what is running on Windows Phone, Outlook.com is perhaps the most austere an uncluttered webmail service right now.
There's a purity and intelligence to the way Microsoft designed this which many users will appreciate. Going back to your old webmail will feel like walking into a noisy, crowded mall after spending the afternoon chilling in a spa.
The result  of this decluttering is a 30-percent increase in the number of viewable messages, according to Microsoft. The company  is also is avoiding display ads, which is great news.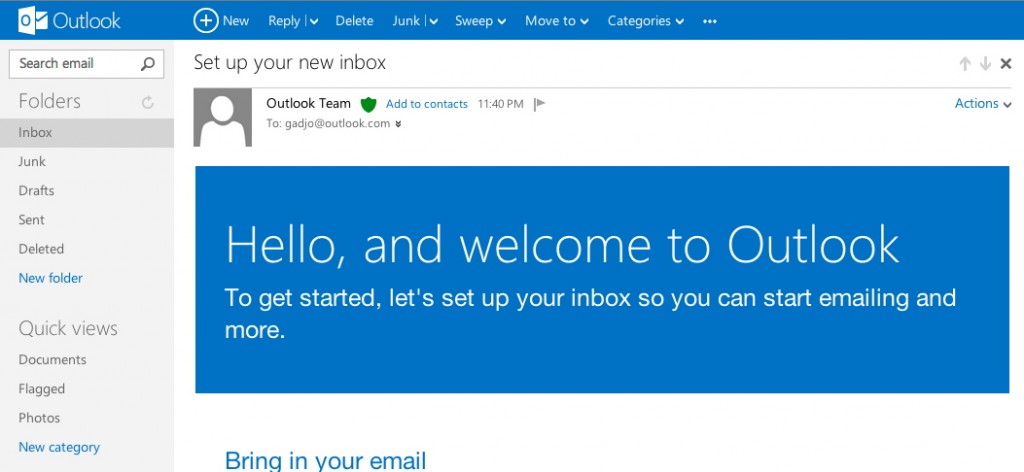 "We realized that we needed to take a bold step, break from the past. and build you a brand new service from the ground up," Outlook team member Chris Jones wrote in the Microsoft Outlook blog.
While the service is indeed new and a preview, it can be very connected. You can quickly import various competing webmail services as well as integrate Facebook, Twitter, LinkedIN and others. There's even an easy guide on how to access the service from various mobile phones, it is great to see Microsoft going for universal access from the get go.

Highlights of the Outlook.com preview include:
Modern experience for modern browsers and devices: A fresh, clean user interface that's intuitive to use, works across your devices with Exchange ActiveSync, and gets the clutter out of your way with 60% fewer pixels in the header and 30% more messages visible in your inbox. Plus no display ads or large search boxes that take up that extra space.
Connected to friends and co-workers, wherever they are: Outlook.com preview is connected to Facebook, Twitter, LinkedIn, Google, and soon, Skype. You can view pictures of your friends, messages, status updates, chats, calls – all powered by an always up-to-date contact list that is similarly connected to those networks.
Smart and Powerful: Outlook.com automatically sorts your messages from contacts, newsletters, shipping updates, and social updates, and with sweep you can move or delete them in a few clicks. Plus, the service includes free Office Web Apps – Word, Excel, PowerPoint and OneNote, as well as SkyDrive.
Puts you in control: Keeps your personal mail personal (no ads in person-to-person mails and no scanning your personal mail to serve ads), and has great tools for power users.
Best part is it is free and with a 'virtually unlimited storage' and industry-leading spam protection, it is easy to fall for this new approach to webmail.