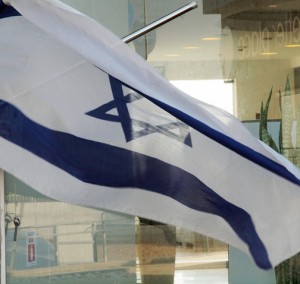 Israel is a country that is almost always in the news for either political reasons or tourism, but the tiny state is making a name for itself as a hub for startup tech companies. On a recent high-tech mission to the country, we got to see some of the startups that are looking to change the world.
For some background, Israel is ranked third in companies listed on the NASDAQ (only behind the U.S. and China) and venture capitalists pumped billions into 550 startups last year alone. The startup culture that has been brewing the last 10 years has already borne fruit in products we see today.
Microsoft's Kinect's technology was developed by an Israeli company called PrimeSense. The software that runs the Boxee Box was from an Israeli startup. Powermat, the wireless charging solution now run by Duracell, is an Israeli invention. Waze, the free GPS navigation crowd-sourcing app is also developed there. And Shopping.com, scooped up by eBay, also started out there.
While visiting for a week, we met with a dozen different companies there, and here are some of the ones that stood out: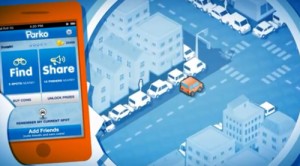 Parko
Parking apps already exist on mobile platforms, but they don't quite do what Parko does. Like Waze for GPS, Parko came to be from the limited parking available in Tel Aviv. It uses crowd-sourcing to connect users looking for parking spots close to their location. This applies both to the one leaving the spot, and the one looking to get it. What's unique about how it works is that it doesn't use the smartphone's GPS, but rather algorithms based on triangulation, the phone's built-in sensors and usage habits.
Instead of relying on the goodness of people's hearts to let others know when they're about to vacate a spot, Parko will have virtual coins and feedback rating system to provide incentive. The app is set to launch imminently in Tel Aviv, and will eventually come to the U.S. and Canada. The caveat is that its success will depend on just how much of a user base it will be able to attract. If they come, then this app will surely be a hit.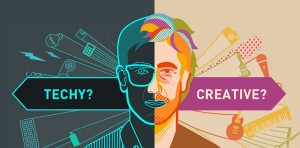 Interlude
Remember the old "Choose your adventure" books from yesteryear? This is the video version of that concept. The founders at Interlude are actually a band that wanted to change the way people watched music videos. They believe that online video isn't very interactive, and have set out to let viewers choose the path they want while watching. To demonstrate this, they showed us a music video of the band's frontman, Yoni Bloch, where "choice points" popped up, branching off the video in one of two directions with a seamless transition.
Since the video offers different perspectives, Interlude says viewer retention is over twice the number of regular clips — a number that hasn't gone unnoticed by the likes of Intel, Old Navy, Microsoft and Nokia. A Hollywood director is apparently interested in applying the technology to a horror film, though Interlude hasn't signed on for such a project.
As cool as the technology is, the real breakthrough will likely come when consumers can create their own content this way. Imagine a vacation video that allows family members and friends to choose which part they would like to see. Or a short movie where amateur filmmakers could make use of multiple cameras to create something new. In case you were wondering, the company is under contract to not work with the adult film industry.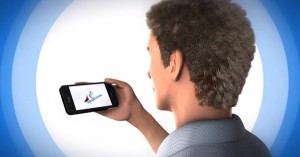 Umoove
Playing games on a tablet is all about touching and tilting, but what about just using your eyes and head? This is the concept behind Umoove, technology that uses the front-facing camera of a tablet to track a person's eyes and head movements to interact with what's being displayed on the screen. For example, you could scroll down on a Web page and then look at a link long enough to open it, or you can play a game and move the character side-to-side by moving your head slightly in either direction.
Umoove's founders believe this is the natural way to interact with a device, not by touching and tilting. The technology is also agnostic, and can work on iOS and Android devices, as well as Kinect. Though voice recognition could work in tandem with what Umoove does, it's not the company's specialty.
It's an interesting concept, though we think it will make a much bigger impact for the disabled to interact with these devices when they don't have the use of their hands. Indeed, that was part of the motivation in starting up Umoove in the first place, but it's still too soon to tell if this will have an impact on mainstream users.
PrimeSense
The brains behind the motion-sensored Kinect platform that was a big hit for Microsoft, PrimeSense is now looking to make an impact on watching TV at home, and in the retail space. With the former, the company wants to make TV navigation motion-controlled, where you navigate menus and change channels using gestures (much like already happens with the Xbox 360). With the latter, they want to make it easier for online clothing retailers and their consumers to make better buying choices.
The concept of a "virtual change room" isn't all that new, but the implementation hasn't exactly happened the way it should, either. In the conceptual bodymetrics demo we saw, a woman could try on a dress virtually from the comfort of her living room, and see how it fits from a 360-degree angle. The motivation for this is the return rate online clothiers experience, which is said to be as high as 30-50 percent, an extraordinary number for any business.
Little was revealed, but a new motion-sensitive product from the company will likely be unveiled at the Consumer Electronics Show in Las Vegas being held in January. The company's reps were mum about any details, and wouldn't confirm anything, but some fine print we saw points to something new and innovative coming very soon.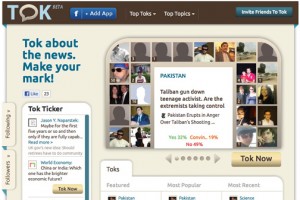 TOK
The concept behind TOK is to change the way people comment and discuss news topics on websites. Rather than have diatribes and insults flinging back and forth, the commenting platform is designed to foster clean and thoughtful debate by measuring the mood of those who take part. For example, assuming there was a question about who won the last U.S. Presidential debate, votes and opinions could be separated between each candidate and a neutral or undecided part.
The latest or highest rated comments form a perimeter with colour-coded boxes around participants to highlight the proportional representation of the overall mood. The questions are also curated by TOK's own team, so that the context and discussion don't deviate or degenerate into name-calling arguments.
Currently, TOK is an app tied to Facebook, so you would need to have an account to access and install it. The plan is to allow the format to be applied to any website or blog, should the site owner or webmaster choose to use it. Given how comments sections are now, it will be interesting to see if TOK is able to streamline it in a meaningful way.
Wibbitz
Taking text from an article and having an algorithm create a video from that content. Interesting concept, and one that Wibbitz hopes will change how people consume information on the Web. How this works is that you copy a URL or RSS feed from an article into Wibbitz's generator on its site and after some work, it will have created a video based on what was written in the article or on the website itself. For example, doing this with a site's home page could give you a video of the main articles posted there.
The key here is that the content pulled in for the video is largely derived from what already exists on your site. Photos, headlines, quotes, excerpts and sometimes video clips to help flesh out the clip. For the most part, at least from what we saw, the created videos are mostly slideshow variants that match photos with the right text. It sounds simplistic, but is actually pretty cool when you see it.
Videos based on specific articles, on the other hand, still need work. The generic voice isn't bad, but the information it chooses to pull, and the order in which it does it, looked to be a little off the mark. With more precision and better content-crawling, there could be something very cool here with Wibbitz.