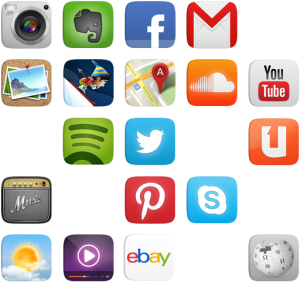 By Gadjo Cardenas Sevilla
Ubuntu, one of the more popular Linux distributions on the PC, will soon be primed and ready to run on existing smartphones. 
Ubuntu recently announced that their Ubuntu for Phones will enable existing dual-core smartphones to run the full desktop version of their super solid and mature Linux based operating system.
This announcement potentially leapfrogs Apple's iOS, Google's Android and other competing smartphone operating systems that are simply mobile ecosystems.
Ubuntu gained popularity with the Linux loyalists for being able to run smoothly on even the most basic system requirements and now it seems all Ubuntu needs is a recent smartphone.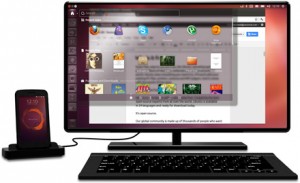 This means users can theoretically have their smartphones running a mobile OS like Android or Windows Phone 8 while on the go.
They can then dock that same device when they get to their office and launch a full-scale Ubuntu operating system with desktop-level apps all running on a stable Linux architecture.
It makes sense, specially since we're seeing smartphones with quad-core processors and 2GB of RAM coming to market. These are specs we still see on consumer notebooks and desktops.
Ubuntu for phones will be officially launched at CES next week and the company is still looking for partners and handset makers to make the project happen but everything seems to be in place.
Even if Ubuntu doesn't find willing partners, this solution is certain to attract the homebrew crowd or companies and individuals who might want to leverage the technology.
Ubuntu for phones is still a year away from realization since Canonical, Ubuntu's owner, is still looking for hardware partners to accept the platform.
Whats your tech? Is a dual-boot smartphone with both a mobile OS for the road and a desktop OS for office or home something to be desired?