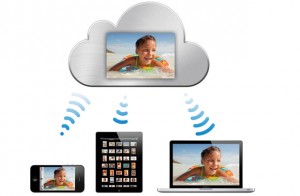 By Gadjo Cardenas Sevilla
Cloud storage has become as common as having a Gmail or Yahoo! mail account. It makes sense for users to store their files securely on the web. Here are some of the best out there.
The number of personal cloud storage and sharing solutions has grown exponentially in the past few years. Anyone can sign up for a free account to store, backup and share their files and documents across users and devices. Here are a few of the most notable cloud services available.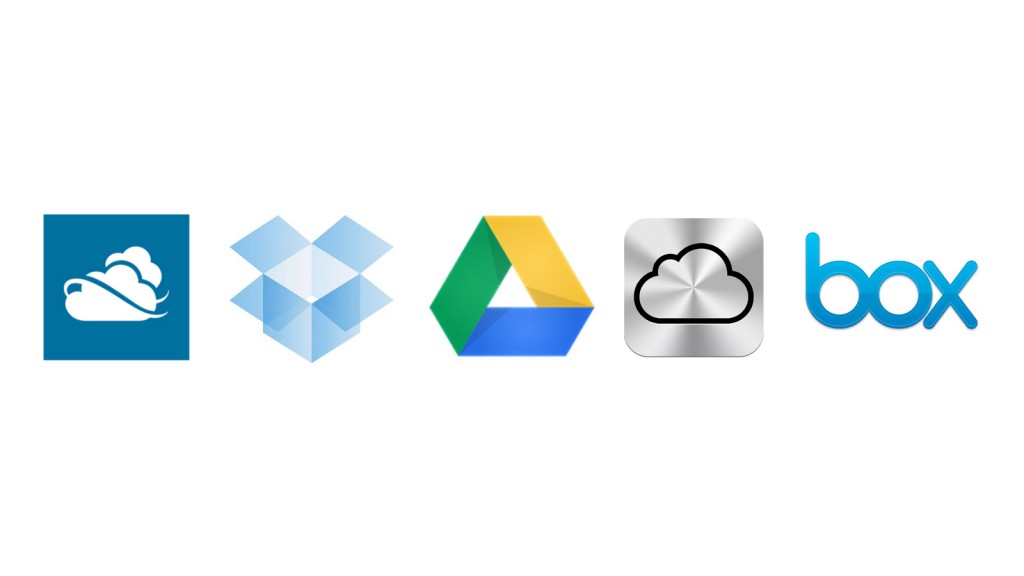 Apple iCloud
One of the older cloud based services around, Apple's iCloud evolved from iTools, .Mac and MobileMe and finally became iCloud to encompass Apple computers and iOS devices.
iCloud currently allows users to synch files between their devices. PhotoStream makes it possible to shoot a photo on an iPhone and have it automatically appear on various Apple devices and computers that share the same stream.
iCloud is free for Apple users (limited storage of 5 GB to start), and makes it possible to use the Find my iPhone and Find my Mac security features which can track, contact and even remote-wipe devices that are lost or stolen.
The Back to my Mac feature allows users to log into their remote or home PC from remote computers provided they share the same identifying Apple ID.
Dropbox
A popular service that offers cloud storage, file synchronization, Dropbox allows users to create a special folder on each of their computers, which Dropbox then synchronizes so that it appears to be the same folder (with the same contents) regardless of the computer it is viewed on. It provides client software for Windows, Mac, Linux, Android, BlackBerry and various web browsers.
It's popular on mobile devices such as smartphones and tablets since these have limited storage capabilities. Users are given up to 3 GB extra space and can automatically upload photos or videos from camera, tablet, SD card or smartphone. The HTC One X comes with 23GB free storage on Dropbox for two years.
Google Drive
The relaunched Google Docs is Google Drive and it is one of the most popular cloud services available. Not only does it offer a full suite of office applications such as a word processor, spreadsheet, presentation tool as well as 5 gigabytes of free storage to start.
A major Google initiative, Google Drive is not only designed for collaboration where various users can work on the same documents simultaneously, it has the ability to save documents in various formats. Google Drive's biggest strength is that it offers the same experience on any machine you use it on since it is a server-side cloud application and files are stored remotely.
Google Drive is the underlying productivity application of Google's Chrome OS, a notebook and desktop operating system where all processes take place in the cloud but users require a constant Internet connection to really make it work.
Microsoft Office 365
Not to be outshined, Microsoft has migrated cloud versions of its various Office applications to the cloud and dubbed the paid service Microsoft Office 365.
Office 365 includes the Microsoft Office suite of desktop applications and hosted versions of Microsoft Server products. It combines hosted services with locally running software.
Microsoft Office 365 is an example of software as a service (Saas) where users 'rent' licenses on a per need basis and don't have to purchase costly boxed software. The apps on Office 365 are automatically updated, files are backed up and the experience is the same regardless of what computer the service is accessed from.
One of the strengths of Office 365 is ease of use across various machines, synchronization with smartphones and tablets plus a cloud computing experience that is somewhat familiar to users since it is a cloud-optimized version of the Microsoft Office suite applications the majority of users already know.